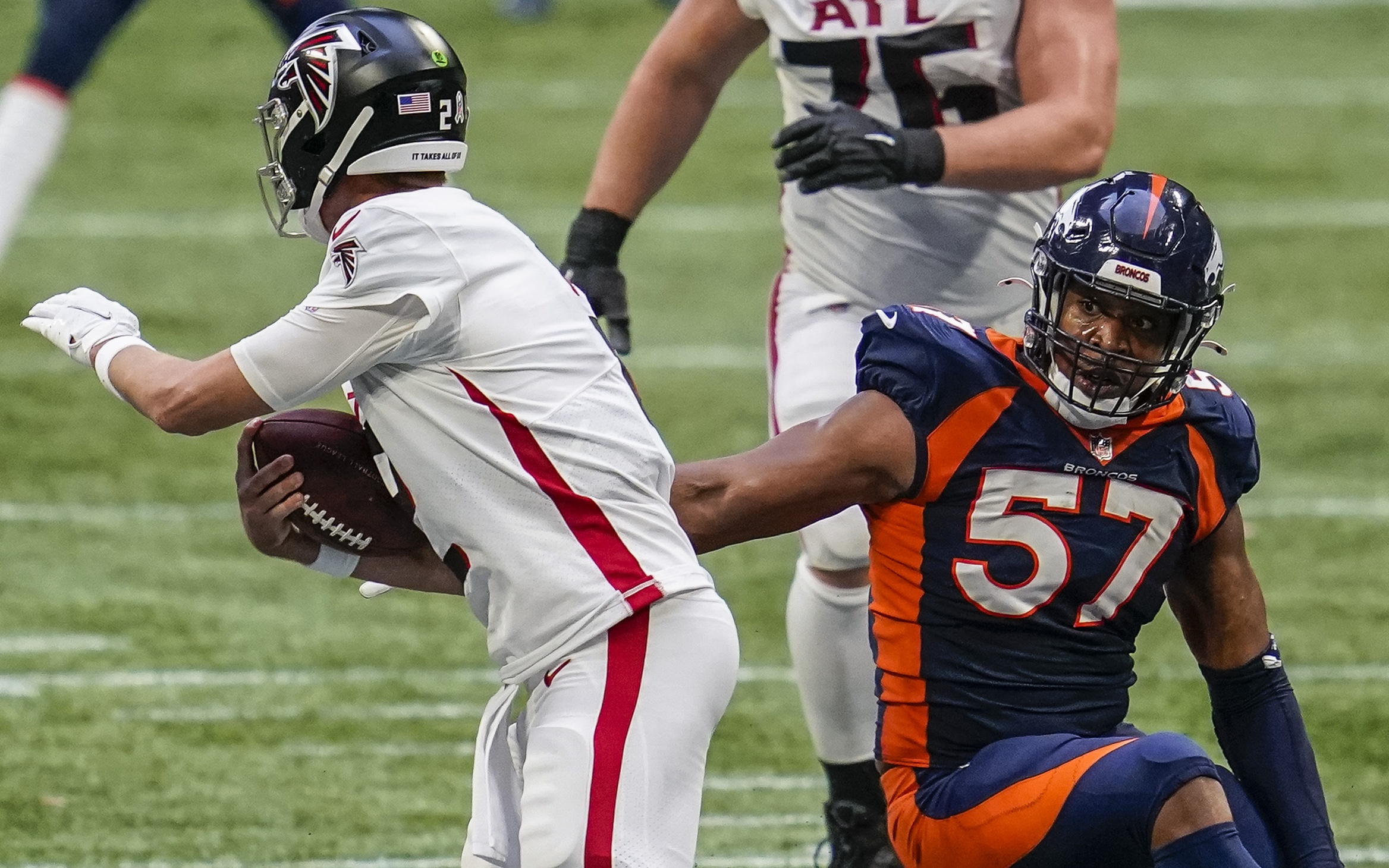 New General Manager George Paton has worked this offseason to build a top-5 defense for the Denver Broncos.
He re-signed key players like Justin Simmons, Von Miller, Shelby Harris and Kareem Jackson while also bolstering the secondary by signing Ronald Darby and Kyle Fuller as the team's Nos. 1 and 2 cornerbacks.
Simply, in his first year as general manager, Paton hasn't overspent while simultaneously keeping the core of Denver's defense together. Currently, the Broncos have the second-most cap space to spend on free agents with $29.5 million, though it seems like they're done spending at this point.
Part of the reason Paton and the Broncos still have so much money — which can be rolled over into 2022 if not spent — is because he made the decision to move on from players like A.J. Bouye, Jurrell Casey and Nick Vannett.
Bouye landed on his feet already, as did Vannett while DeMarcus Walker will team up with Phillip Lindsay in Houston. Let's take a look at where Broncos free agents have found new homes in the NFL to this point.
AJ Bouye
Bouye only played one year with the Broncos and was so-so at best when not out due to injury. The veteran cornerback went to Carolina and signed a 2-year, $7 million deal where he will have to sit out for the first two games of the year after testing positive for PEDs in Dec. 2020.
Impact: It left the Broncos without a No. 1 corner, but Kyle Fuller formerly of the Chicago Bears will fill that role. Fuller was an All-Pro in Chicago under Vic Fangio in 2018.
Nick Vannett
Vannett was a failed experiment. The Broncos signed him last offseason but he underperformed both as a receiver as well as a blocking tight end. That, coupled with the rise of Noah Fant as well as rookie Albert Okwuegbunam left Vannett as an easy out.
Impact: It means Fant and Albert O. will have more prominent roles, specifically the second-year man who played with Drew Lock at Missouri. Fant is already clearly the No. 1 tight end as some hope he can become a titan of the position like George Kittle.
Jeremiah Attaochu
Attaochu may be the biggest loss for the Broncos so far this offseason. He was a valuable backup edge rusher who racked up his five sacks last year all during the last six games of the year.
Impact: Losing Attaochu means when Bradley Chubb isn't in, Derrek Tuszka will have to fill in. The second-year man had a mere six total tackles last year as a rookie.
Phillip Lindsay
Lindsay was a hometown hero and a fan-favorite in Broncos Country. But, Paton decided he wanted to move on, signing a former player from Minnesota in Mike Boone, who will also play special teams this year.
Lindsay was underutilized during his time with the Broncos, but still rushed for 1,000-plus yards in his first two years, with the last Denver player to do that being Clinton Portis in 2002-03. Lindsay was never a big, bruising back but the smallish athlete ran with a reckless abandon and he will be missed.
Impact: Melvin Gordon will clearly be the No. 1 back this year, and it will be interesting to see what Boone can bring to the offense as well.
Elijah Wilkinson
Wilkinson is an interesting one because when John Elway was still the GM, it was clear he was going to continue to be counted on as a guard/tackle indefinitely. But Paton wasn't as impressed, letting Wilkinson leave to Chicago where he got a 1-year, $1.27M deal. Wilkinson was a decent guard who had to be moved over to tackle out of necessity, where he was average at best.
Impact: Ja'Wuan James returns to action this year after sitting out 2020 due to COVID-19 fears. He should ideally be a big step up compared to Wilkinson, but time will tell.
DeMarcus Walker
Taken in the second round in 2017, Walker never really lived up to his draft position. In his first two years, Walker totaled a mere 2.0 sacks with seven tackles. The last two, though, he was markedly better, with 8.5 sacks and 40 tackles over that time.
Impact: With Walker gone, McTelvin Agim and Jonathan Harris are Denver's backup defensive ends. The aforementioned Shelby Harris is a brilliant end, but if he goes down, the Broncos will be in trouble inside.