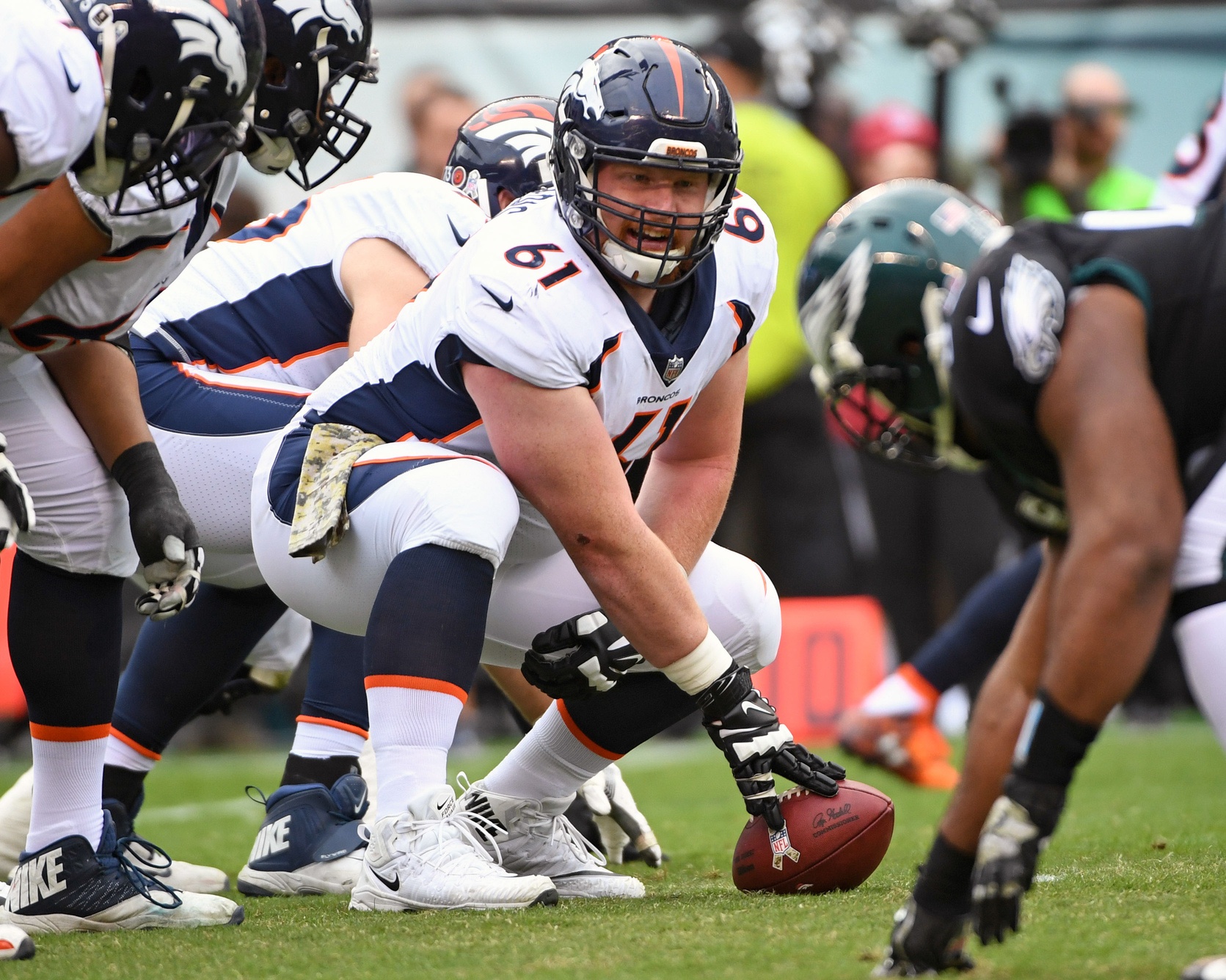 As the Denver Broncos began to clean out their lockers after a deeply disappointing 2017 campaign that saw them finish the season 5-11, Matt Paradis sounded even-keeled and even hopeful at times as the team looked to an uncertain offseason.
In an interview with Eric Goodman and Les Shapiro of Mile High Sports AM 1340 | FM 104.7, the Broncos' iron-man center discussed how the stability of the offensive line did improve in 2017, and has a chance to be where he'd like to see it when fall rolls around again.
"It's always nice as an O-line to have continuity," Paradis explained. Rookie left tackle Garret Bolles and free-agent guard Ron Leary are locks on the line for next year, giving the Broncos certainty at three of the five spots on the line. "You roll with the punches; there's been a lot of rotating over the years, a lot of different guys… we'll see how that goes around April (after the NFL Draft)".
Discussing the Broncos' quarterback situation and the possibility that the team may have a new signal-caller in 2018 after using three different players in 2017, Paradis was diplomatic, and insistent that he wouldn't embarrass any of his teammates. "I'm trying to find a way not to answer this. I've got nothing," he joked, before explaining that relaying on the quarterback alone is foolhardy. "I mean, quarterback play is very important, but it's an offense, not just a quarterback — so we [can] hurt quarterbacks with [poor] protections, and then we didn't run the ball well earlier in the season. You can look at games and see, when we run the ball well, that makes a quarterback's job very easy."
"I don't really blame them; I blame us as an offense — there's your political answer," Paradis said with a chuckle.
Click here to listen to the full interview with Matt Paradis, including what his thoughts on the nature of roster turnover in the offseason and more, or listen to the podcast below.
*************************************************
Catch Afternoon Drive with Goodman and Shapiro every weekday from 4p-6p on Mile High Sports AM 1340 | FM 104.7 or stream live any time for the best local coverage of Colorado sports from Denver's biggest sports talk lineup. Download the all-new free Mile High Sports Radio mobile app for Apple or Android.