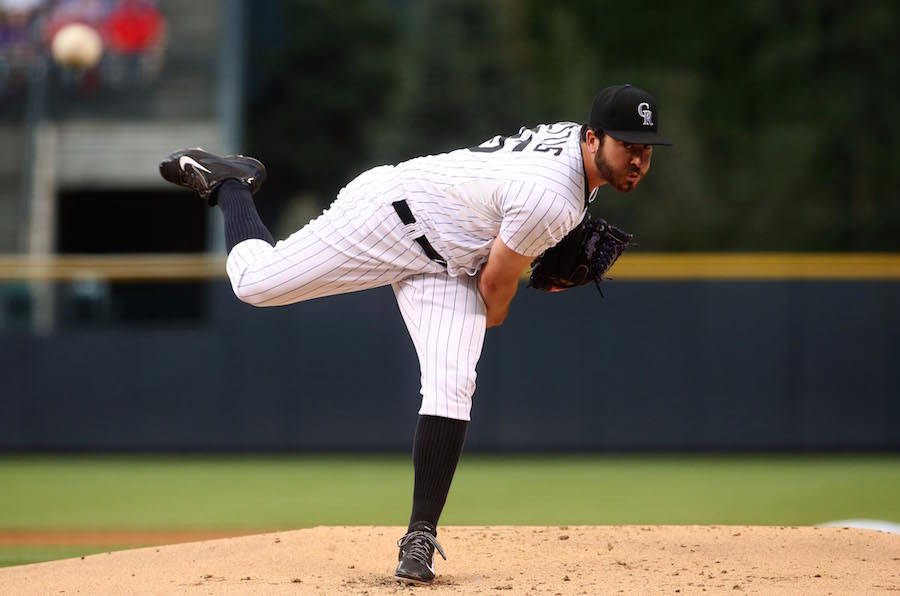 In another huge step on his path back to the majors, Chad Bettis pitched two strong innings in a rehab start for the Double-A Hartford Yard Goats on Thursday.
In two innings of work, Bettis struck out three batters while not allowing a hit or issuing a walk. He did give up an unearned run in the first inning after an error by the Yard Goats' third baseman allowed a batter to reach base and eventually score. Bettis finished with 31 pitches, 19 of which were thrown for strikes. According to Dom Amore of the Hartford Courant, Bettis' command strengthened throughout the outing. His fastball sat in low 90s, reaching 93 mph on multiple occasions.
Though it may sound average for an MLB pitcher, that velocity is more than encouraging for Bettis. Last season, Bettis' average fastball velocity was 92.8 mph. Over the course of his career, it is 93.1 mph. Bettis' ability to replicate those numbers in his first live action since undergoing chemotherapy is monumental in his recovery and speaks to his conditioning throughout rehab.
There is no set timetable for Bettis' return to the Rockies, but he is expected to be ready sometime in August. For a Rockies team that currently holds a 7.5 game lead for the final National League Wild Card spot, that return can do wonders. In addition to the morale boost Bettis will provide, a fresh arm in the final two months of the season could be just as valuable.
If Bettis does return in mid-August, the Rockies could be in the thick of a seven-game home stand against the Atlanta Braves and Milwaukee Brewers. A Coors Field welcome would make Bettis' return that much sweeter.
Bettis is likely to continue his rehab assignment with Hartford and the Triple-A affiliate Albuquerque Isotopes in the coming weeks.