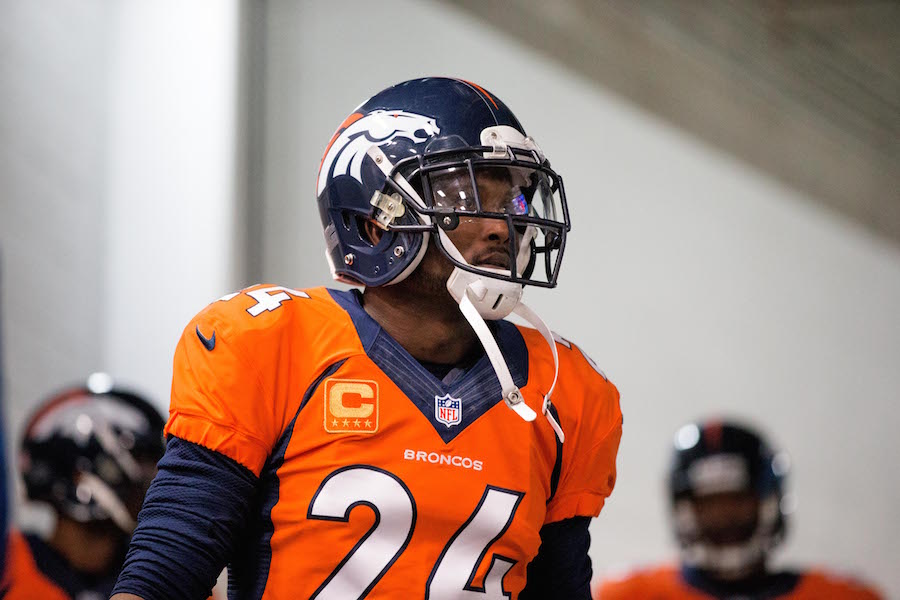 The 2017 Colorado Sports Hall of Fame Induction & Awards Banquet will take place on April 27 at the Denver Marriott City Center, and has quite the intriguing list of inductees. Champ Bailey, Dante Bichette, Jeremy Bloom, Maurice "Stringy" Ervin, Hashim Khan and John Wooten are the inductees, and the event has already sold out.
Colorado preps legend and current Cherry Creek High School football coach Dave Logan and well-known Colorado sport's personality Susie Wargin will co-emcee the event, with Jake Schroeder singing the national anthem. The 2016 Athletes of the Year don't come as a big surprise, as Denver Broncos linebacker Von Miller, and 2016 Rio Olympics bronze medalists Emma Coburn and Jenny Simpson will be honored.
The 2016 College Athletes of the Year are Colorado State University guard Ellen Nystrom and Colorado School of Mines quarterback Justin Dvorak. The 2016 High School Athletes of the Year are Valor Christian High School quarterback and Michigan commit Dylan McCaffrey and Grandview High School cross country runner and California commit Brie Oakley. The 2016 Athlete with Disabilities Award winner will be Joy Rondeau.