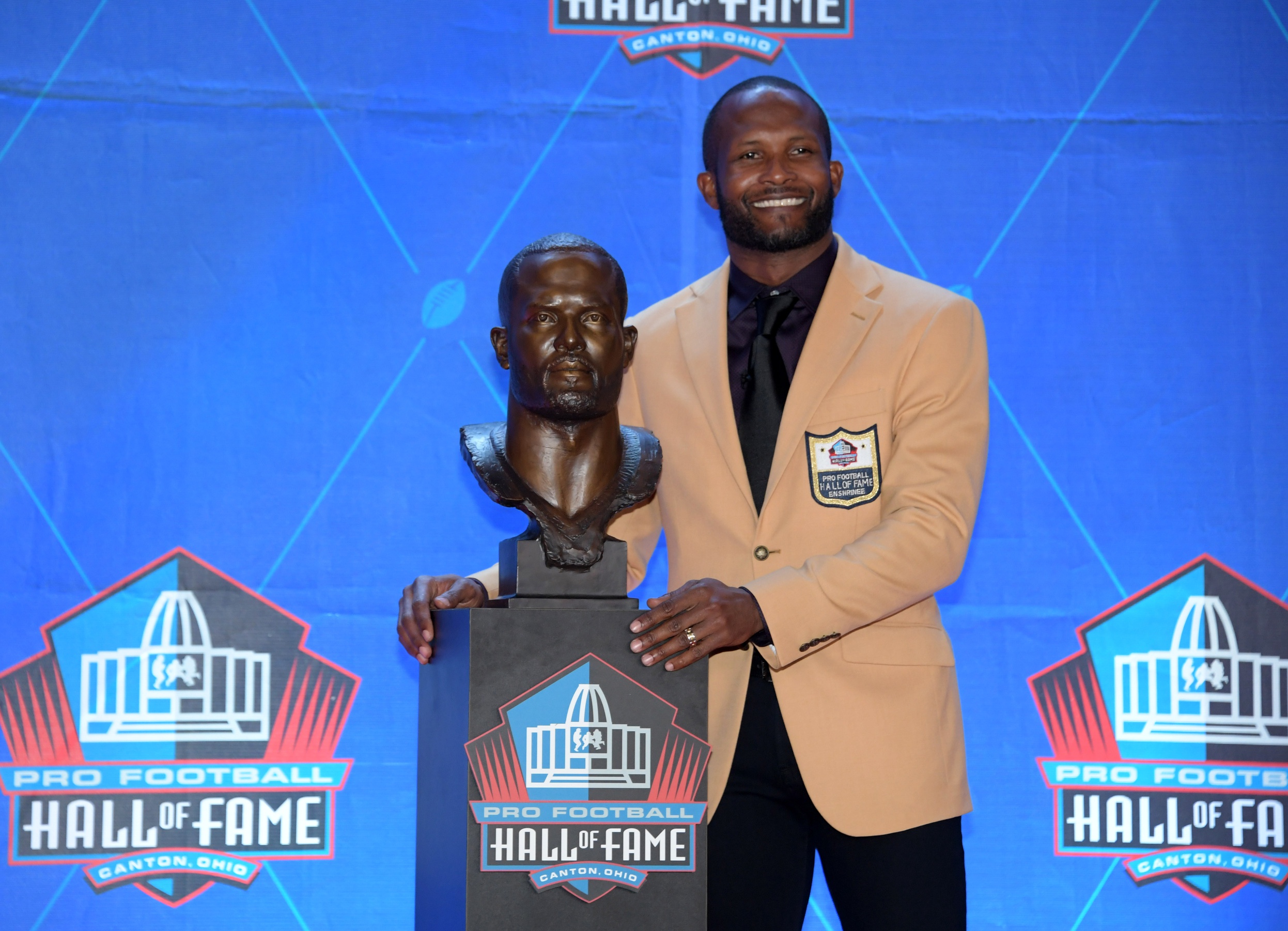 They say all good things must come to an end, and that rang true for Hall-of-Fame cornerback Champ Bailey.
While Bailey last played in the NFL 2013, this weekend marks the end of a long, illustrious tour for Bailey after being inducted into the NFL Hall of Fame during the summer.
Bailey became the 33rd person to be inducted into the Denver Broncos Ring of Fame Friday, where his statue was unveiled to the public, forever cementing his legacy within the Broncos organization.
Last night was a special one in #BroncosCountry. #BroncosROF | #PFHOF19 pic.twitter.com/XvKhW0T7bf

— Denver Broncos (@Broncos) October 12, 2019
"It's crazy," Bailey said Friday. "It's been unreal. When I look around at all these greats, I can just remember the first days I walked into this stadium and seeing these stats and learning about the culture around here and what it's like to be a Bronco. I'm just happy to be a part of this family now."
Bailey earned 12 Pro Bowl appearances and was named an All-Pro three times throughout his 15-year playing career.  The dozen Pro Bowl selections are the most all-time by a cornerback.
Bailey received high praise from Broncos General Manager John Elway and Pro Football Hall of Fame President David Baker during the ceremony Friday evening.
While Elway was not a member of the Broncos' front office until the tail end of Bailey's career, he recognized the impact No. 24 had on the team from the moment he started his career as General Manager.
"I came here when he was late in his career, but he was a guy who was a great competitor," Elway said. "He was a very good leader and a guy that made big plays at the right time. Obviously, when you have a guy that makes 12 Pro Bowls as a cornerback, he gets a lot of respect from a lot of people. He was a tremendous player."
Bailey will be in attendance for the Broncos game versus the Tennesse Titans Sunday afternoon and will be presented with his Pro Football Hall of Fame ring at the Broncos' Ring of Fame dinner.