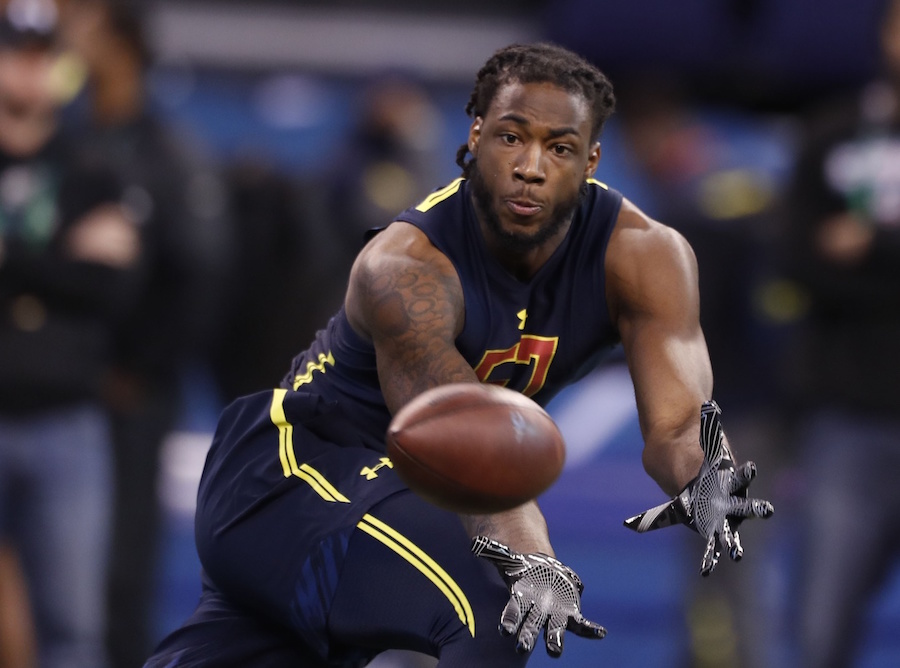 While the Broncos were adding reinforcements to the trenches on the offensive and defensive line in Garett Bolles and DeMarcus Walker in Rounds 1 and 2, the rest of the AFC West was out improving their rosters as well. The newly relocated Los Angeles Chargers are hoping a change in venue can help them out of the bottom of the AFC West where they finished last season. They focused heavily on offense with their first two picks, adding a weapon and a protector for veteran quarterback Philip Rivers.
Round 1 – No. 7 Overall
Mike Williams
WR, Clemson
Rivers is not yet on the downside of his career, so the Bolts looked to lengthen his shelf life and gave him a potent, offensive weapon in Williams from Clemson. While Los Angeles did have holes in other spots that might have sent the team in another direction, like safety and defensive line, the Chargers may have found Williams' availability in their draft spot too hard to pass up. The national-title-winning wideout finished his Tigers career with 98 catches for 1,371 yards and 11 scores.
If Keenan Allen can get over the injuries that have plagued his career to this point, he looks to be a dangerous pair with Williams. Just on paper, with Melvin Gordon at running back, and tight ends Antonio Gates and Hunter Henry, the Chargers have a dangerous offense. Having so many options on offense makes the selection of Williams even better, as he doesn't have to shoulder the offensive burden of most high round picks that go to struggling teams.
Round 2 – No. 38 Overall
Forrest Lamp
OL Western Kentucky
Scouts around the league were not enamored with this year's draft class along the offensive line. Even though he slipped into the first part of the second round, the Chargers may have landed the best lineman of the limited pool in this year's draft with Lamp. Earning national attention after a stellar game versus perennial powerhouse in Alabama, Lamp was the first interior lineman selected and is another investment by Los Angeles to keep Rivers upright this year.
Lamp is a technician who doesn't have eye-popping measurables like size or strength. What Lamp does have is great instincts with the versatility to play guard and tackle at the next level. In going up against future high round picks from Alabama like Jonathan Allen and Ryan Anderson, Lamp didn't yield a sack in their matchup last season. Having him on the roster only enhances the suddenly talent-rich skill position players the Chargers now have.
The Chargers aren't the typical division doormat they've been of late. They continue to be a thorn in the Broncos' side, even taking a win from them in an ugly Thursday night game last year. After having some terrible luck with injuries the past two seasons, one can assume that if they are able to maintain decent health this year, they could be a surprise contender in the tough AFC West.