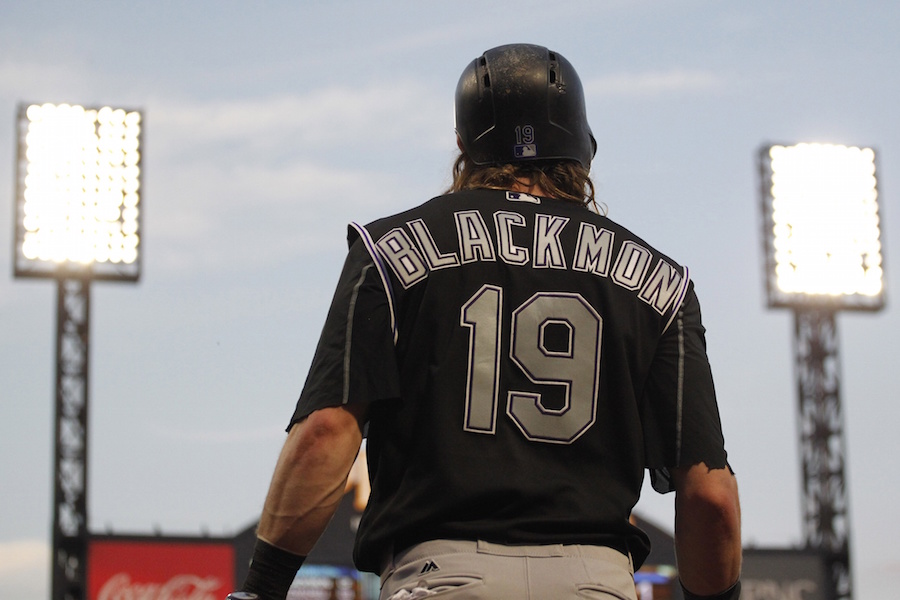 Since 2011, the Angels' Mike Trout has dominated the major leagues and is often considered the best player in all of baseball. A six-time All-Star, two-time American League MVP (2014, 2016), five-time Silver Slugger (2012-2016), and a former American League Rookie of the Year (2012), Trout has the numbers to prove it.
The Vineland, New Jersey native sits at a .328 AVG, 12 HR, 24 RBI, and leads all of baseball with a WAR of 3.3. With the numbers he currently has, and the production that he puts up every year, this could very well be yet another MVP season for him.
The Hollywood spotlight has certainly done favors for Trout, as he is one of the most recognizable players in todays game. Trout is one of the best players in baseball and likely will be throughout his career. But sometimes that Hollywood spotlight will overlook players who are just as productive as Trout. One of those players is Dallas native and current Rocky Mountain resident Charlie Blackmon.
Just Incase everyone forgot how good @Chuck_Nazty is….. @Rockies pic.twitter.com/DllWkBo1VA

— Ryan Kingsley (@ryank1388) May 9, 2018
Since 2016, Blackmon leads Trout in five of the major batting categories for center fielders. Not only does Blackmon lead Trout, But he leads all center fielders in those categories since 2016 with Trout coming in second.
Over the course of their careers, Trout has Blackmon beat — his career .328 AVG, 213 HR, 593 RBI, and 172 SB outshineS Blackmon's .304 AVG, 122 HR, 375 RBI, and 118 SB. But over the last couple seasons, Blackmon has been one of the best players in baseball.
Coors Field will always come up when you bring up Charlie Blackmon or any other Rockies slugger. But that's an unfair comparison, as 10 of Blackmon's 11 home runs this year have come on the road.
Last year, Blackmon hit .331 AVG, 37 HR, and a whopping 104 RBI out of the leadoff spot. Trout hit .306 AVG, 33 HR, and 72 RBI. Like Trout, Blackmon has become a cornerstone for his franchise and his new contract proves that.
On April 4, 2018, Blackmon signed a six-year contract extension worth $108 million. Colorado has declared Blackmon a franchise player, and they hope that "Chuck Nazty" and teammate Nolan Arenado can help lead them back to the playoffs.
Blackmon and Trout both make an impact to their clubs that only MVP-caliber players can bring. They both hit atop their lineups with high batting averages, drive in a lot of runs, hit homers, and can steal bags. They're five-tool players who make major contributions to their clubs.
Not many have made the Blackmon-Trout comparison, but it's a comparison worth making. Trout will always receive the spotlight and rightfully so, but the truth is that too many fans around baseball are missing out on what's happening in Colorado.