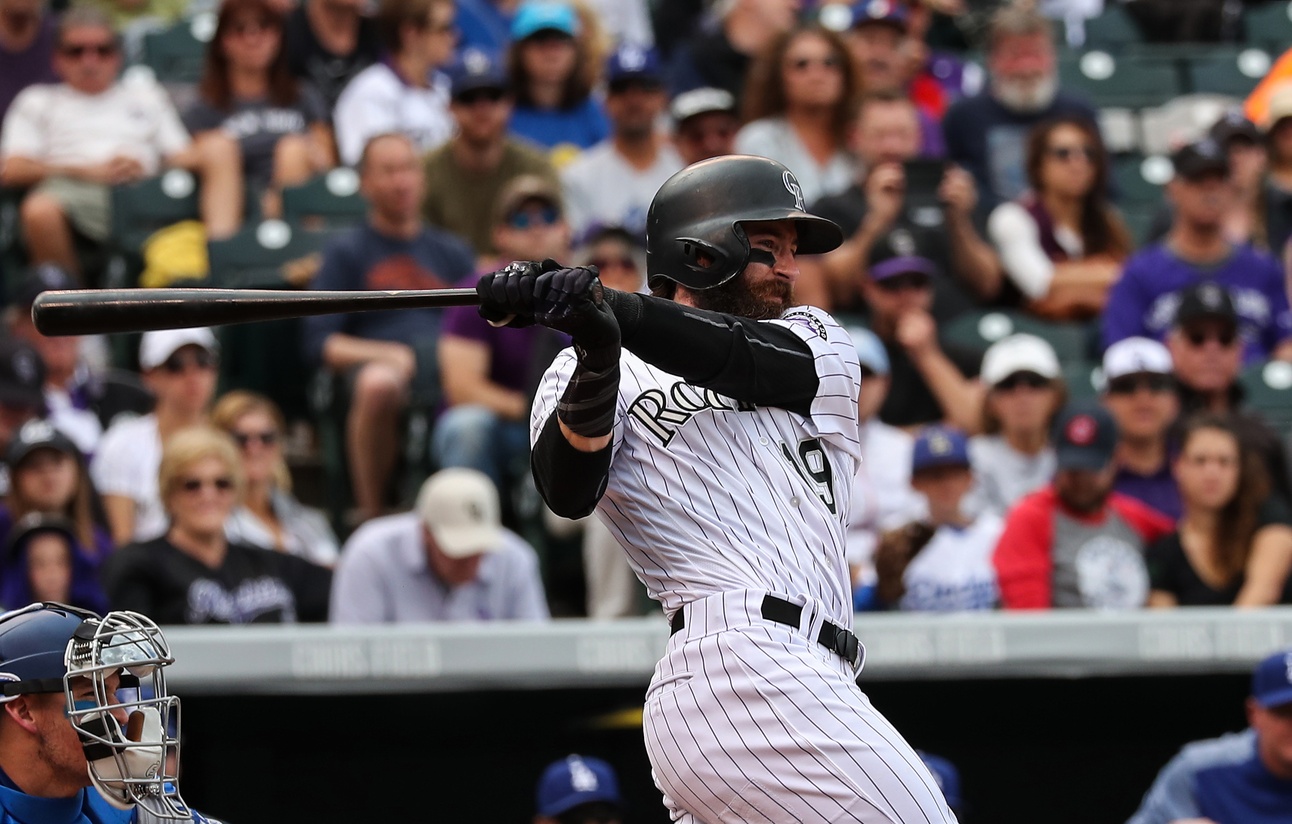 Colorado Rockies leadoff man Charlie Blackmon is the National League batting champion. Blackmon finished the regular season with a .331 batting average, compiling 213 hits over the course of 162 games.
All-Star second baseman DJ LeMahieu won the title last season with a .348 batting average and chimed in on just how special a season it was for the table-setter.
"Just such a great year," LeMahieu told Mile High Sports. "Not only average but power, speed, doing it from the leadoff spot, RBIs. Just an incredible year."
From beginning to end, Blackmon was consistent at the plate all season and demonstrated a rare combination of contact and power from the leadoff spot which has launched his name into the NL MVP conversation.
For Blackmon, this season was a testament to his strict regimen and dedication to the game.
"I think that's kind of the reason I try and stay on an even keel," Blackmon said of the ups and downs throughout the course of a full season. "Because it's such a long season and until the last out is recorded I think you have to try and stay focused. So now it's kind of nice to sit back and relax and know that we've turned in a good season, but then again, there's more baseball to be played."
Blackmon's season will continue on Wednesday in the NL Wild Card game, as the Rockies take on the Diamondbacks in Arizona. It is Colorado's first trip to the postseason since 2009.
Outside of winning the batting title, Blackmon's individual accolades etched him in the Rockies record books. His 68 multi-hit games are the most in Rockies history, and his 213 hits and 137 runs scored rank fourth.
Blackmon finished the regular season owning the most hits, runs, triples, total bases in the sport and ranking top-5 in OPS and extra-base hits. His 103 RBIs out of the leadoff spot (104 total) set a new MLB record.
The batting title and power numbers will assuredly deliver his second Silver Slugger (2016) award and has him in the running for National League MVP.
This is the fourth time in five seasons a Rockie has won the NL batting title and the 11th in the club's 25 seasons.