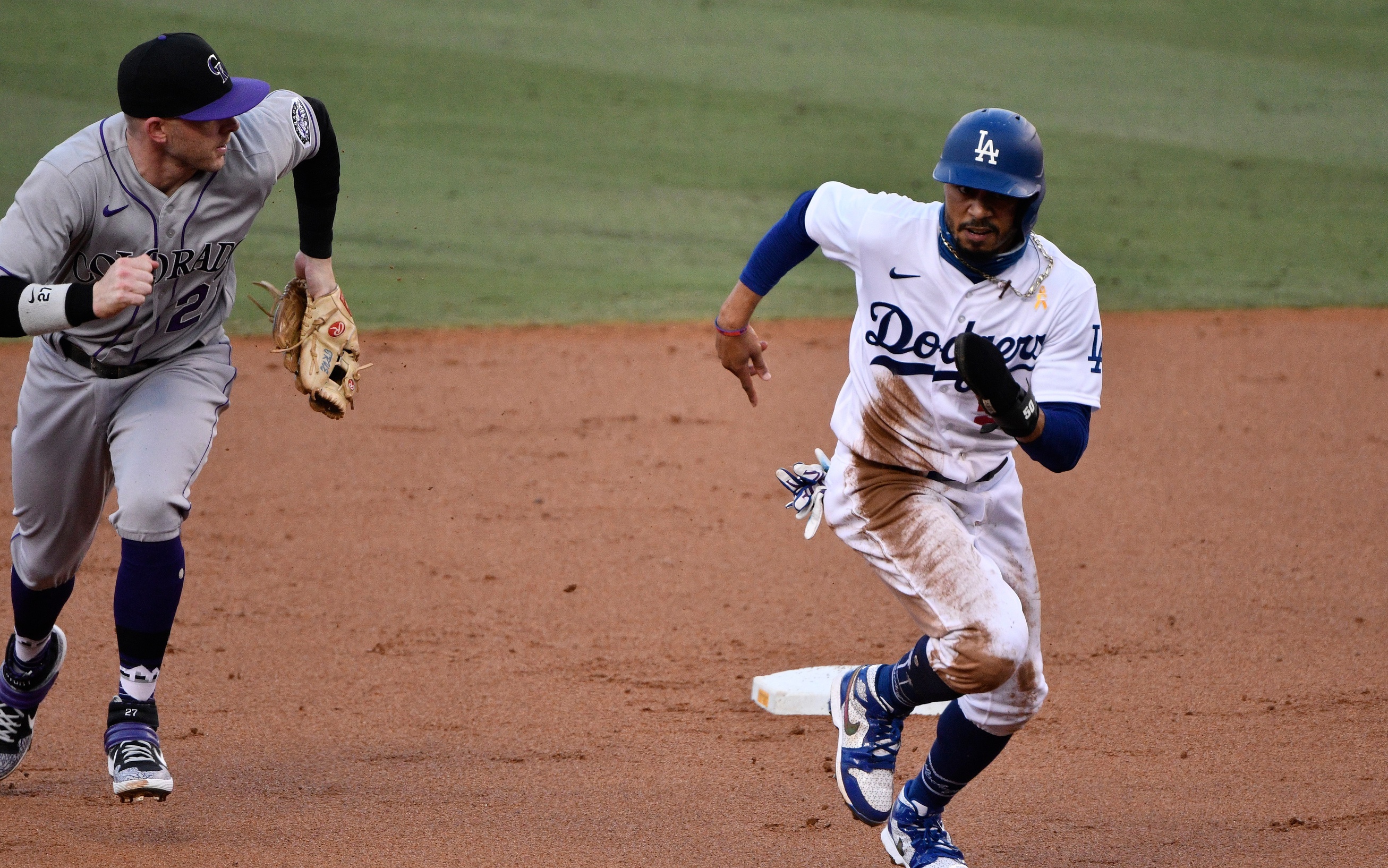 First off, I will not congratulate the Dodgers on its World Series win.
Screw you Dodgers.
The competitive imbalance you've placed on Major League Baseball is so egregious, it has ruined the sport for years to come. And even with the massive amount of resources at the team's disposal, it still took them 32 years to seal the deal. What a clown show.
But what really has me steamed this week is all of the celebrities who've adopted LA teams as their own once their careers in show business took off and how they worship at the feet of LA teams out of some weird form of obligation. You came from a city with a perfectly fine baseball team, stand by them. I know there is a lot of pressure to root for the Dodgers, but it comes off as sad when you abandon your hometown team.
My absolute hero, comedian Tim Heidecker, is one of these celebs. Heidecker, who currently has one of the funniest things you will see on YouTube right now – An Evening with Tim Heidecker (https://www.youtube.com/watch?v=0gnnFVRlucg) – was born and raised in Pennsylvania and even rooted for the Phillies when they won the World Series back in 2008. Now he's a big Dodgers fan and I hate it. Mainly because I hate the Dodgers but really because when we have a transplant move to Denver, having them abandon their hometown team and embrace ours from the 5280 is like giving a cat a bath after accidentally taking the 100 mg edible instead of the 10. Celebrities show up in LA and they're handed a Dodgers hat, a Lakers buttplug and they mindlessly root for who they are told to.
It's too easy. It's fake. It's Hollywood.
Still, these gripes don't change the fact that the Dodgers are a juggernaut that our home town Rockies will never be able to compete with even though as the Rockies twitter account pointed out, the Rockies were the only team to beat LA in a series in this abbreviated season.
But the fact that we root for a completely inept team that has no hope of ever winning a World Series is kind of great actually. It makes us appreciate the good teams we have. The Avs are a bonafide Cup contender next season and the Nuggets are a piece or two away from legitimately making a run at a title. And the Broncos are always just a few tweaks away from getting back in the mix.
But the Rockies? They suck in ways that haven't been identified by scientists yet. And they will continue to suck until our sun goes supernova, bathing us all with its cleansing fire.
It makes you appreciate those contending teams we have here and it makes you understand what it would be like to be a Jets fan. Like a study abroad student immersing themselves in the feeling of forever scraping the bottom of the barrel and never having a glimmer of hope. And since it's the Rockies, we don't care too much. "They've always been bad!" someone will say. Yes, mostly, but they didn't have to be. Through serious mismanagement and not having great baseball minds at the helm, it injected decades of inferiority into the healthy body of a fanbase waiting to root for a winner. Not being able to spend like the Dodgers is also an issue but how did it take the Rockies this long to realize Daniel Murphy wasn't going to deliver the goods? That should tell you all you need to know.
Still, I'll take a diehard Rockies fan who has moved to a place where a successful baseball team resides who still sticks by those losers, than an LA wannabe who wears a Dodgers hat just to not seem out of place on Rodeo drive or wherever Cher hangs out. You didn't see Paul Rudd becoming a Rams fan and tossing his Chiefs aside did you? No, of course not.
And I promise you, no matter how famous I get from writing this column, you will never see me abandon my Denver sports teams. As long as they keep winning.
Or in the Rockies case, as long as the beer is cold and the sun is shining at Coors Field.
Baseball is done, the NFL is the only thing to bet on (and the Champions League), so let's get this money. As always, here's some of my picks for this weekend:
Panthers -2.5 v Atlanta and Over 51 points
I bet these separately before I saw there was going to be high winds which is always a problem for football. Oh well, I still think the Panthers win by a field goal.
Packers -6.5 v Vikings
Also supposed to be a high wind game, but that won't matter to the Packers who should roll over the hapless Vikings.
Titans -5.5 @ Bengals
No idea about the weather in this one, but I do have an idea that Tennessee is good and should have no problem beating the Bengals by 6 unless Backdoor Burrow works his magic.
Rams -3.5 @ Miami
Rams looked ok against the Bears, but the Bears are kind of frauds. A brand spanking new QB is starting this one for the Dolphins. I say the Rams can figure him out.
Saints -4 @ Chicago
Speaking of the fraudulent Bears, I don't think they hang with the high octane Saints who can manage to beat them by four. Also a weather game, so keep an eye on that.
Broncos+3.5 v Chargers
Here's a shocker. I'm going with the Broncos on this one. Last week was a crazy game with the weather and it was against the Chiefs who on a bad day still scored 43 points. I think the Broncos regroup, get that defense fired back up and the offense makes some of those plays they've been airmailing. They don't lose this by more than a field goal and they may just win the damn thing.