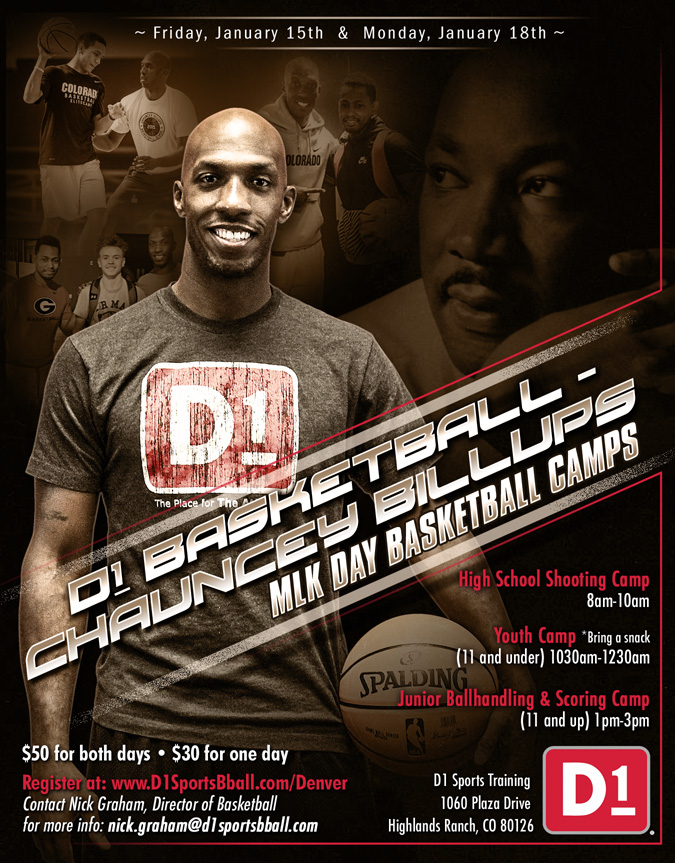 Chauncey Billups Game of the week
#4  Eaglecrest at #1  Overland 7 PM
Top ranked Overland will host number four ranked and undefeated Eaglecrest tonight. According to Matt Langley of Basketball Colorado, standout senior big man De'ron Davis will not be available to play tonight. Davis's absence will shift the focus of tonight's game to an elite point guard match up between two of Colorado's top floor generals Jervae Robinson of Overland and Colbey Ross of Eaglecrest.
Robison, a 6'2 senior, was the MVP of the Tarkanian Classic in Las Vegas averages 15.6 points per game, 3 assists and 3.7 rebounds. He is a scoring combo guard who has an excellent handle and change of speed. He is a hard driver who prefers to finish in the paint, but can also knock down perimeter shots.
Robinson who has been under the radar when it comes to recruiting spent his first two years at Overland before transferring to OnPoint Academy in Oklahoma for a year and is now back at Overland for his senior campaign. Robinson's play this year may come as a surprise to many, but he credits his improved play to the year spent in Oklahoma. "In Oklahoma the mentality was just different, it's more physical and I had to adapt. Also being away from home and on my own forced me to grow up and not make excuses for myself when things didn't go my way. When I came back I wanted to take all I learned and apply it here so I can help my team." Robinson said.
Ross is a 6'1 junior who averages 21.8 points, 4 assists and an impressive 5.8 rebounds. Ross is a well-rounded guard, who like Robinson is a capable shooter, but prefers to get into the heart of the defense and finish, or create scoring opportunities for his teammates. Ross has great leadership skills which is evident by the 9 – 0 record Eaglecrest has thus far, despite the departure of Ross's older brother Elijah, Pete Wilson and versatile big man Blend Avdili off of last years Final Four team.
Despite being just a junior Ross has scholarship offers from Cal Poly, Rice, Weber State and Northern Colorado.
Jervae Robinson's MVP Mixtape courtesy of: Courtside Films
Jervae Robinson's game tying floater vs. Eaglecrest 2014 courtesy of Matt Langely Basketball Colorado
About the Blogger: Nick Graham is the director of basketball for Chauncey Billups D1 Basketball in Highlands Ranch. Graham, who played collegiately at Washington State University trains basketball players of all ages and skill levels including many of the states top high school and collegiate players along with NBA players as well. In addition, Nick travels the country working with some of the nations top prep players. Along with leading D1 Basketball Training nationally, he also works with Spalding and many of the top trainers in the country including Johnny "Handle Life" Stephene. Through his partnership with Spalding Nick will travel to the 2016 NBA All Star game to provide youth players in the Toronto community with NBA All star training along with Stephene. Also, Nick and Stephene will lead regional All American camps this summer with D1 Basketball, Spalding and NBA players Chris Paul, Chauncey Billups, Carmelo Anthony amongst others. Nick's passion is assisting Chauncey Billups in mentoring, developing and celebrating the young players and coaches along with educating and empowering parents of basketball players all over Colorado.
Follow Nick on Twitter @DreamLiveBall & on Instagram @DreamLiveBallNick  
Find out more about Chauncey Billups Basketball Training with Nick Graham @ D1sportsbball.com/Denver