Matt Langley of Basketball Colorado also contributed to this preview.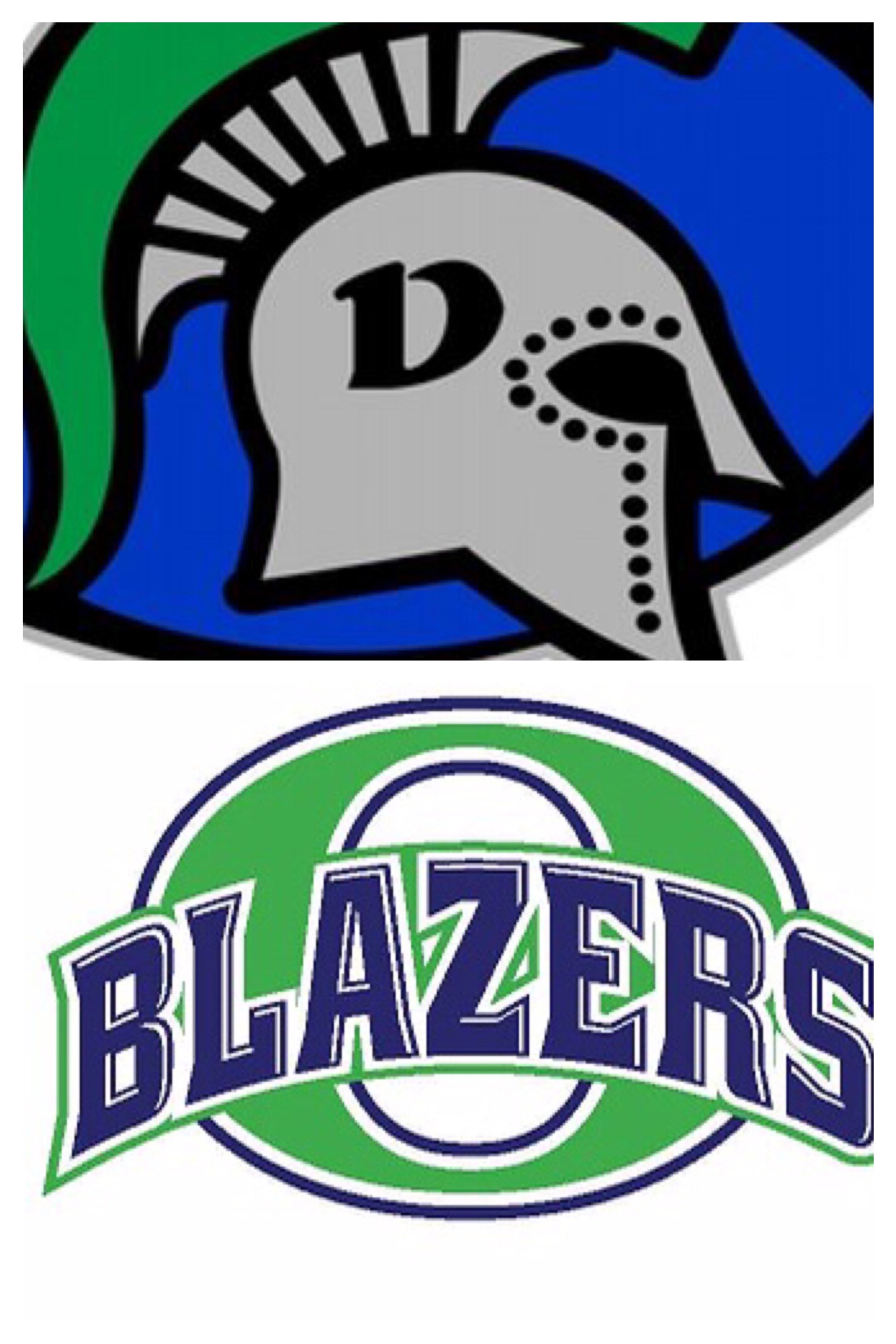 (1) Overland 22-3 vs. (2) Doherty 22-3 
Tournament recap:
Overland 64 – (8) Liberty 32
Overland 68 – (4) Boulder 40
Doherty 78 – (7) Lakewood 69
Doherty 63 – (3) Rock Canyon 56
What to watch for:
How will Doherty make up for a lack of interior size? Despite being undersized, Doherty has had a remarkable year. They are at their best when they can play through their guards; Dalven Brushier, Brevin Brimble, BJ Hardy and Emmanuel Burleson. Along with playing through their guards they like to play up-tempo. They must rebound by committee, dictate a fast-paced game and keep the ball out on the perimeter away from the paint on defense to have a chance.
Can Doherty score against Overland's half-court pressure defense? When Doherty has to operate in the half-court they must be able to handle Overland's pressure defense. Overland has the luxury of being able to pressure ball handlers, and wings because of their ability to funnel players towards 6-foot-10 shot-blocking center De'ron Davis. Along with Davis, Overland also has lockdown wing defender Padiet Wang. Wang is a versatile defender that can be bothersome on-ball or completely deny reversals off the ball to disrupt offensive flow. Doherty averages 70 points per game, but this is by far the best defense they have played all season.
Is Doherty ready for the big stage? There's nothing like experience. Overland has tons of it, while Doherty has none. Overland has taken its lumps. Two years ago they advanced to Boulder, and last year they won. Overland knows exactly what to expect, while Doherty has never been on a stage with such bright lights. Will these lights be too bright?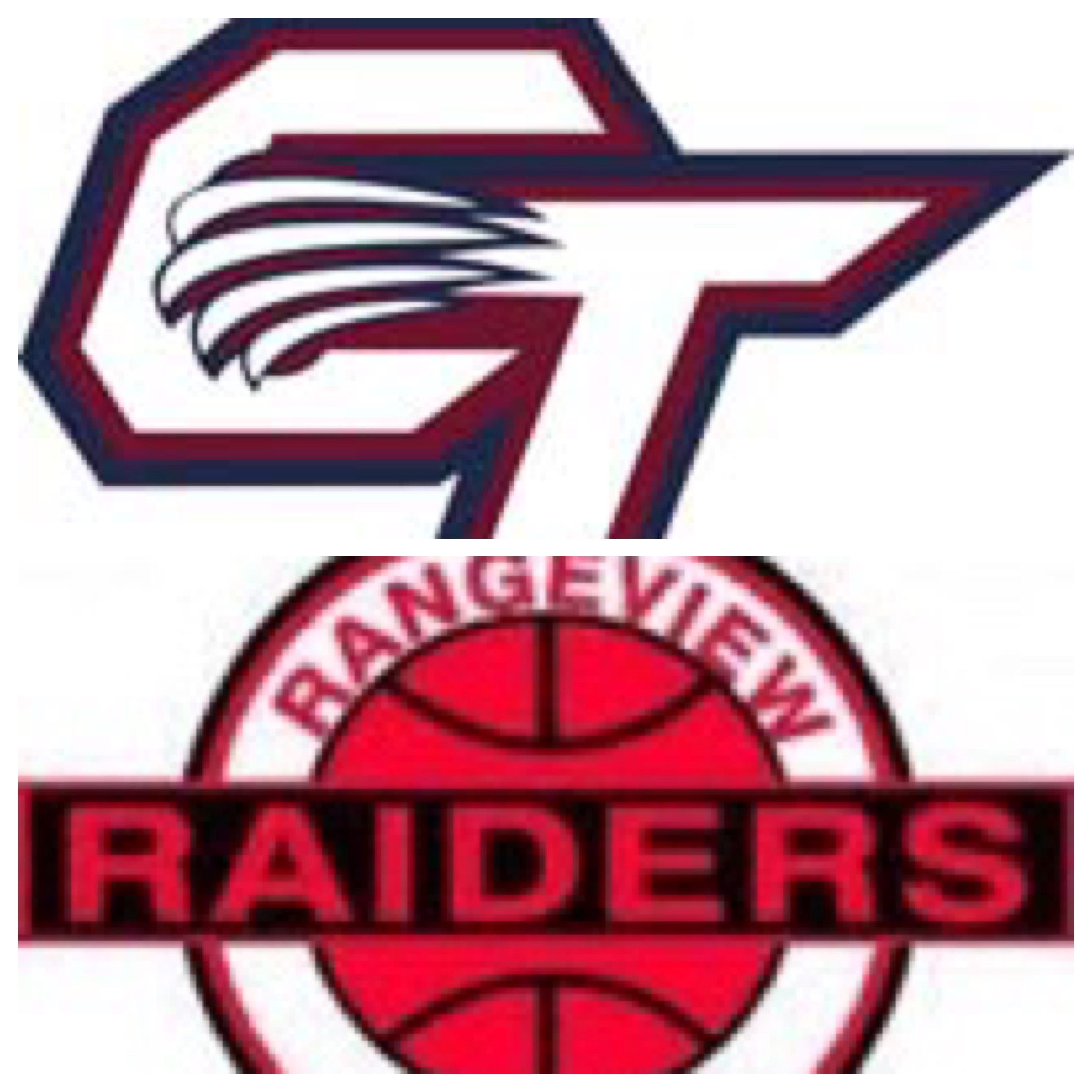 (1) Rangeview vs. (2) Cherokee Trail 19 – 6
 Tournament recap: 
Rangeview 63 – (8) Chaparral 26
Rangeview 57 – (5) Arvada West 56
Cherokee Trail 78 – (7)Palmer 67
Cherokee Trail 56 – (3) Legend 52
Last matchup:
Jan. 9 at Cherokee Trail. Rangeview defeated Cherokee Trail 59– 55. Elijah Reed led Rangeview with 19 points, Tyrei Randall had 13. David Thornton had 19 points for CT and Lottie scored 16, but went 6-of-15 from the field.
What to watch for:
Will Lottie be on the attack? Jaizec Lottie is one of the better players in the state. When he's ultra-aggressive he is far more productive and his teammates feed off his aggressiveness. The last time the two teams played Lottie let the game come to him, and it never really did. As a result CT never really got into its flow. For CT to win
Lottie needs to be aggressive from the opening tip.
How many paint touches can Thornton get? David Thronton has attempted 190 free throws on the season. He's shooting 60 percent from the field. When Thornton touches the ball at the foul line, or below great things happen. The numbers do not lie.
Will Rangeview bounce back? Rangeview is undefeated, at 24–0 it's hard to find many flaws. When it comes to March, it's about surviving and advancing. Rangeview was fortunate to defeat Arvada West by one point. Rangeview did not play their best game against A-West. Will they bounce back and play like they are capable, or will they have a hangover from their subpar performance?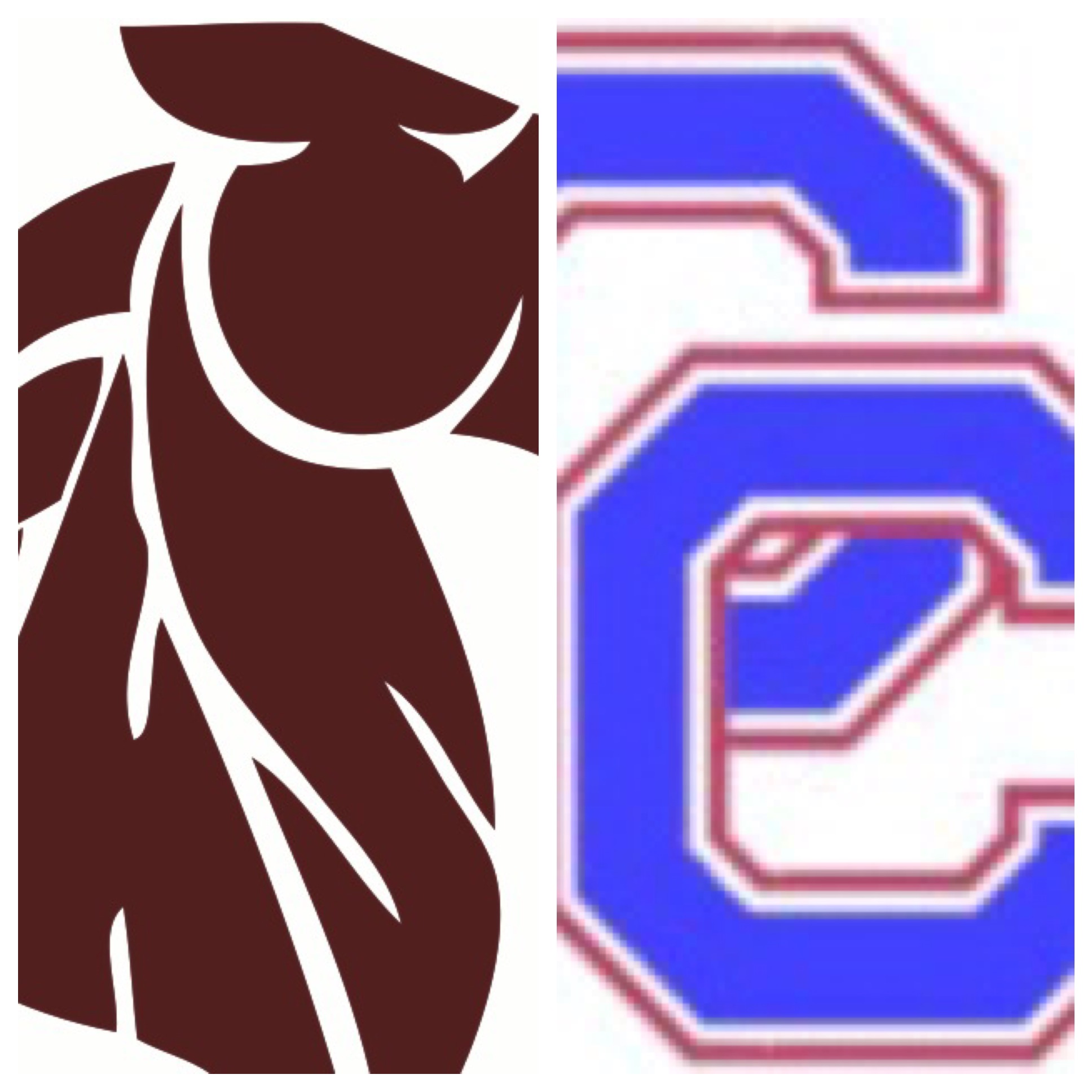 (4) Cherry Creek Bruins 16-9 vs. (2) Chatfield Chargers 23-2  
Tournament recap:
Cherry Creek 68 – (1) ThunderRidge 56
Cherry Creek 67 – (5) Rampart 40
Chatfield 63 – (7) Aurora Central 71
Chatfield 78 – (3) George Washington 59
What to watch for: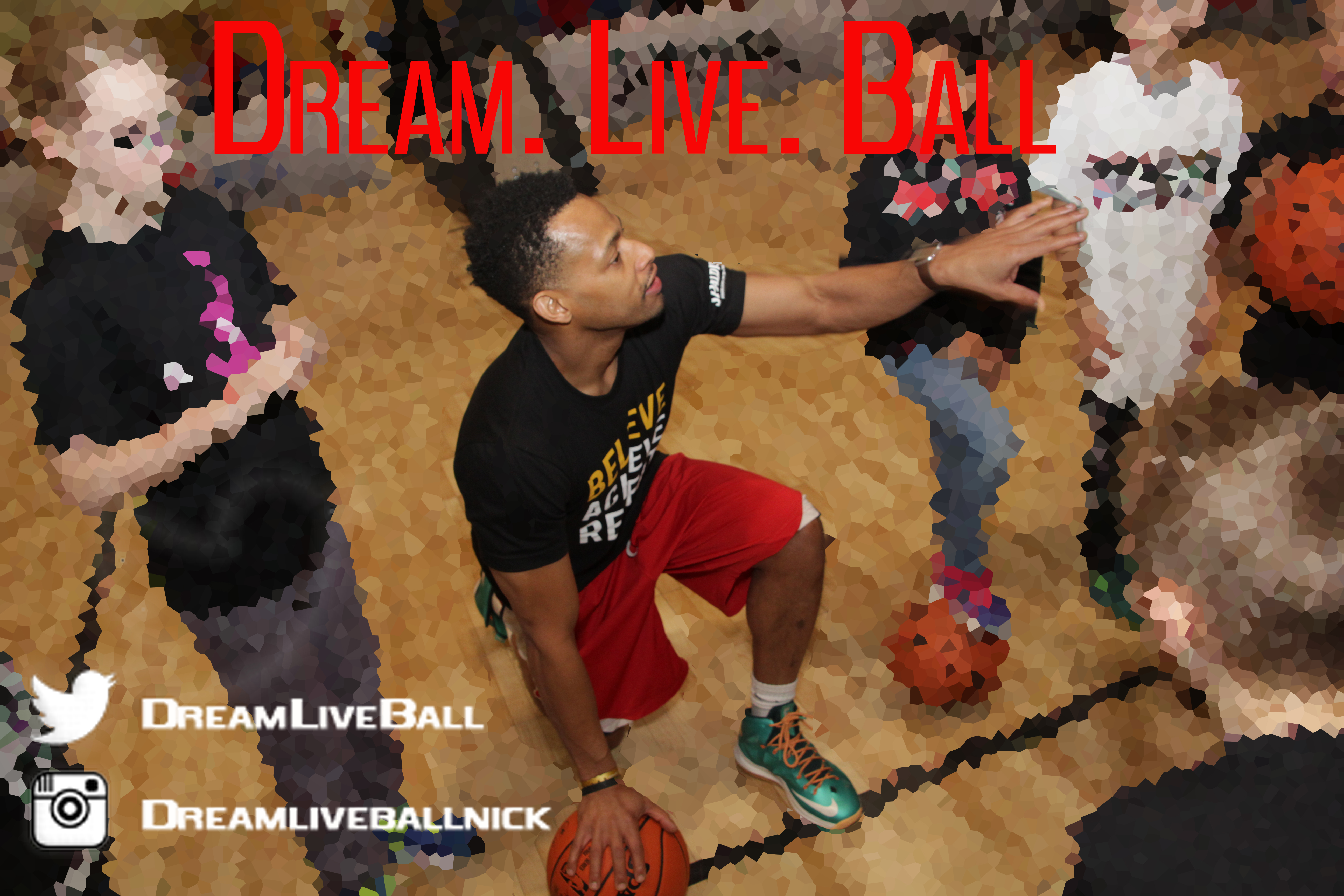 Will Chatfield be able to run against Cherry Creek ? The Bruins face athletic teams nearly every night in the Centennial League and are usually able to control the pace of the game. Chatfield has proven they can win grinder games but they'd rather get up and down the floor. Chatfield does not need turnovers to create fast breaks as their secondary sideline break is the best in the state.
Which Bruin will impact the game besides Halfon and Parr? Cherry Creek is led by seniors Will Halfon and Hayden Parr, but they will need at least one if not two more players to contribute significantly in the scoring column. It could be junior guard Jalen Meeks or senior wing Ammon Johnson. A fast-paced open floor game could suit Meeks' and Johnson's skill sets.
Who can squeeze the orange? Chatfield more so than Cherry Creek but both rely heavily on the play of their guards. Whichever team turns the ball over the least will more than likely win this game.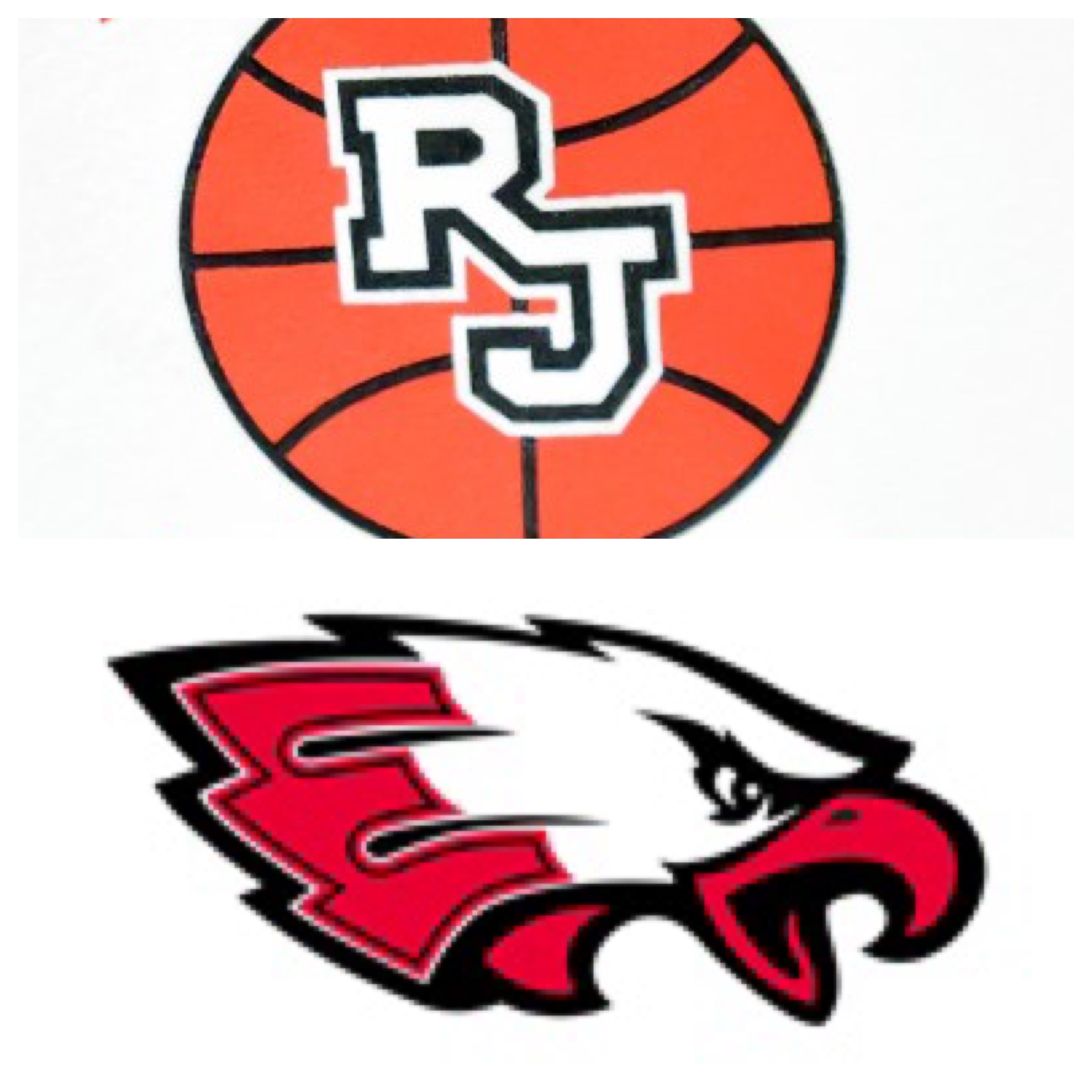 (1) Eaglecrest 23-2 vs. (2) Regis Jesuit  22-3
Tournament recap:
Eaglecrest 66 – (9) Highlands Ranch 50
Eaglecrest 56 – (5) Denver East 46
Regis 65 – (7) Fort Collins 49
Regis 60 – (3) Dakota Ridge 53
What to Watch For:
Which team will be able to consistently knockdown the three point shot? Both teams are shooting above 35 percent ( Eaglecrest 38,  Regis Jesuit 36) from behind the arc but Regis has taken 120 more 3s and is a vital part of their offense. While Eaglecrest may not take as many 3-pointers, they tend to make them at important times of the game. Remember the shooting backdrop at the Coliseum isn't shooter friendly, so who can get dialed in from distance will be extremely important.
Can the Raptor defense disrupt the Raider offense? Eaglecrest will need to cause turnovers on defense and not allow Regis Jesuit to get comfortable on the offensive end of the floor. At the same time Regis Jesuit will need to keep Eaglecrest from getting out into transition where they flourish. Ball control will be vital for  Regis.
Who will control the paint? The Raiders have a slight edge in the paint with 6'5 Geoff Kelly and 6'9 Marc Reininger.  But Eaglecrest has 6'5 Nate Bokol and 6'4 Ikenna Ozor that are rugged and quick.  Regis will need to keep the Eaglecrest guards from getting into the paint collapsing the defense for uncontested jump shots. Meanwhile Eaglecrest will need to keep Kelly and Reininger off the boards.
Nick's Players to Watch:
Overland
Jervae Robinson – Robinson has had a very productive year. The 6'2 point guard is an under the radar college prospect with division 1 talent. He's skilled and tough. He is a good shooter out to the three-point line. He's better shooting off of the bounce than he is the catch. Above average passer and an excellent finisher with both hands around the rim. He is a competitive defender that has really improved his leadership skills and being vocal over the past year.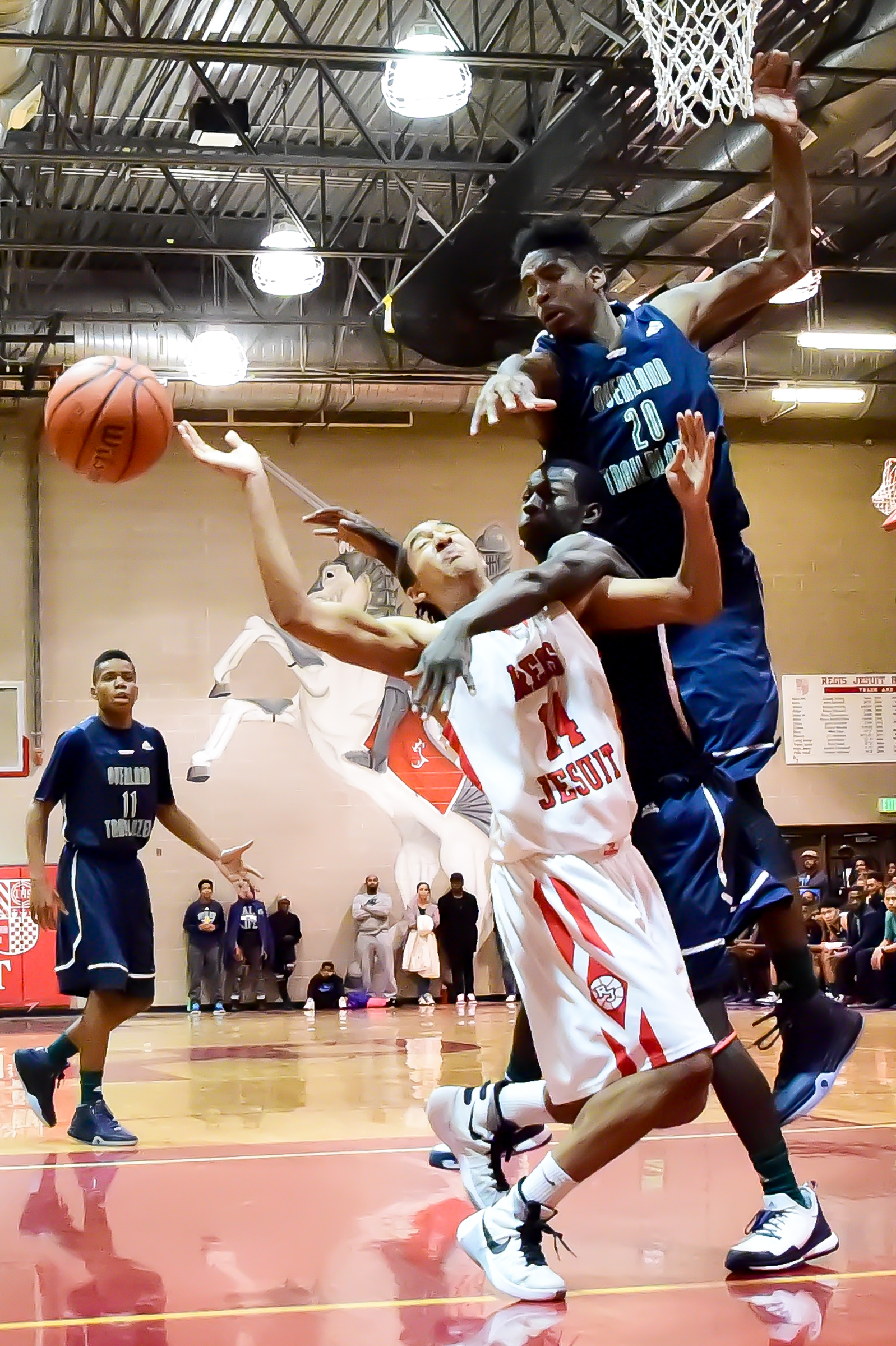 De'ron Davis – Davis is the states top prospect. Davis has been a national prospect since the 8th grade. Davis is 6'10 and is a load in the paint. He uses his size and strength to over power players at the is level. He is also capable of stepping out to 15 feet and knocking down the jumper. On defense he has the ability to dominate the game. He owns the paint with his rebounding, shot blocking and shot altering. When he's on defense he will completely prohibit teams from scoring in the paint.
Padiet Wang – Wang is a long fast twitch athlete. Has the ability to guard 4 positions on defense. On Offense he is a hard slasher that is dynamic in transition. Uses his athleticism to finish above the rim.
Doherty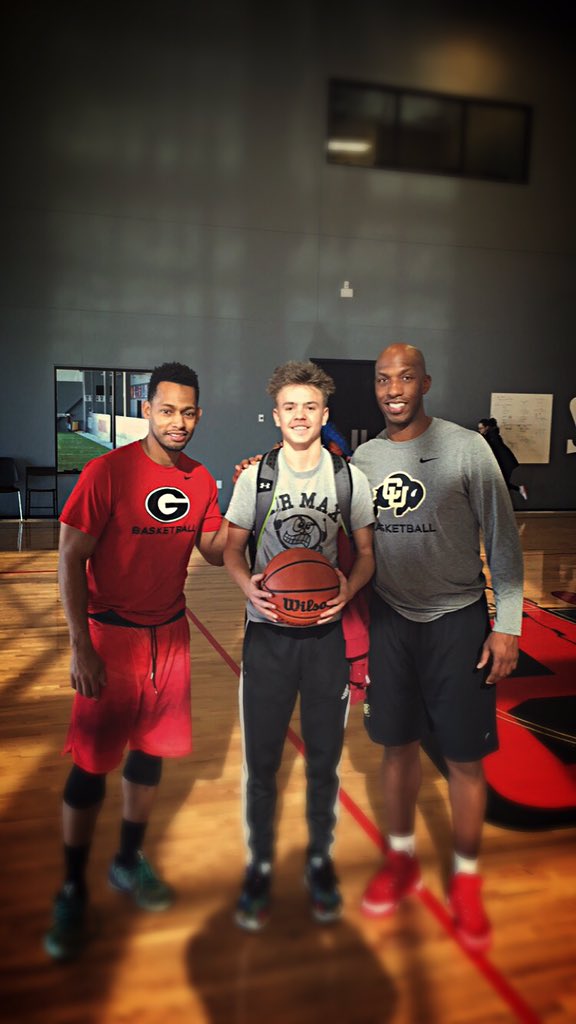 Brevin Brimble – Brimble is one of the state's purest shooters. He can shoot of the catch or off the bounce. He is also one of the smartest players in the state. Brimble's ball handling is second to none. He is always under control, even when playing at fast tempos. His skill set and his smarts also allow him to execute great in the pick and roll. He's the type of player that is great at all of the little things like feeding the post, defensive rotations and communicating with teammates.
Dalven Brusiher – Brushier already has the body of a college basketball player. He uses his developed frame to take contact, and also dish it out as well. Along with being physical he is also springy. He has great elevation on his jump shot, which allows him to elevate in traffic to finish with midrange pull ups or in traffic around the rim. He is an excellent rebounder for a guard.
Cherokee Trail
David Thornton – Thornton averages 19.6 points and shoots 60% from the field. He is strong, bouncy and athletic. He finishes everything around the rim, even through contact. Athletic enough to finish at the rim over defenders as well. He is an excellent rebounder who frequently grabs rebounds out of his area. Very active with a motor.
Jaizec Lottie – Smart, skilled point guard with amazing vision. Great change of pace, great handle and a strong down hill penetrator. Good in the pick and roll because of his vision and handle. Makes really good decisions in transition and pushes the ball hard.
Rangeview
Elijah Blake – Athletic point guard with a good jump shot. Hard driver with a top notch change of speed and direction for a high school player. Unselfish, but not afraid to take the big shot. Confident and competitive.
Elijah Reed – 6'3, plays all over the floor and guards multiple positions. Has a knack for scoring and plays bigger than his size especially on defense. Can step outside and shoot, but does most of his damage attacking in the paint. Tyrei Randall – long, slender lefty. A true scorer who can shot as well. Randall is also quick off the floor, which allows him to get up and play above the rim. Capable of being a lock down defender because of his length. Good enough handle to create for himself off the bounce.
Eaglecrest Colbey Ross – Ross is a hard nosed competitive floor general. Ross is one of the best scorers in the state, despite being a junior. He's a smart and savy player. While he is the Raptors leading scorer, he also tops the team in assists and nearly leads them in rebounding. Ross may not have to score a ton but he will need to put his teammates in positions to be successful. 
Nate Bokol – The junior forward may not score in bunches but he is vital in the paint along with Ozor.  Bokol controls the paint on defense for the Raptors and has a knack for getting the tough rebounds and being in great position. He will be challenged with keeping Reininger off the boards.
Regis Jesuit
Michael Wambsganss – Wambsganss has the green light from behind the three point stripe but he will need to take his three's in rhythm and not force the issue.  He may have the deepest range of anybody playing and if he gets hot he won't miss.
Geoff Kelly – This guy would make Shane Battier proud. He is the ultimate glue guy. He does whatever the team needs him to do. Well rounded and capable of stepping out to knock down shots when needed.
Chatfield Cam Pearson – The Chargers leading scorer and he also brings a ton of intangibles to his team. Chatfield relies on his leadership and confidence. He's a knock down shooter. Knows how to get his scoring within the flow of the offense and has a high basketball IQ.
Joe Miks – can get hot from behind the arc and string string together four or five in a row from deep.
Cherry Creek
Will Halfon – Guard who can flat score the ball and he will need to do that to keep the Bruins in the game. Very deep range and won't let a few misses effect his confidence. Seems to score in bunches.
Hayden Parr – Senior forward is very good from the top of the key to the short corner baseline and is a very good passer. A point forward that facilitates. He won't score a bunch, but his IQ and skill set allows Creek to run its offense and create shots for it's shooters.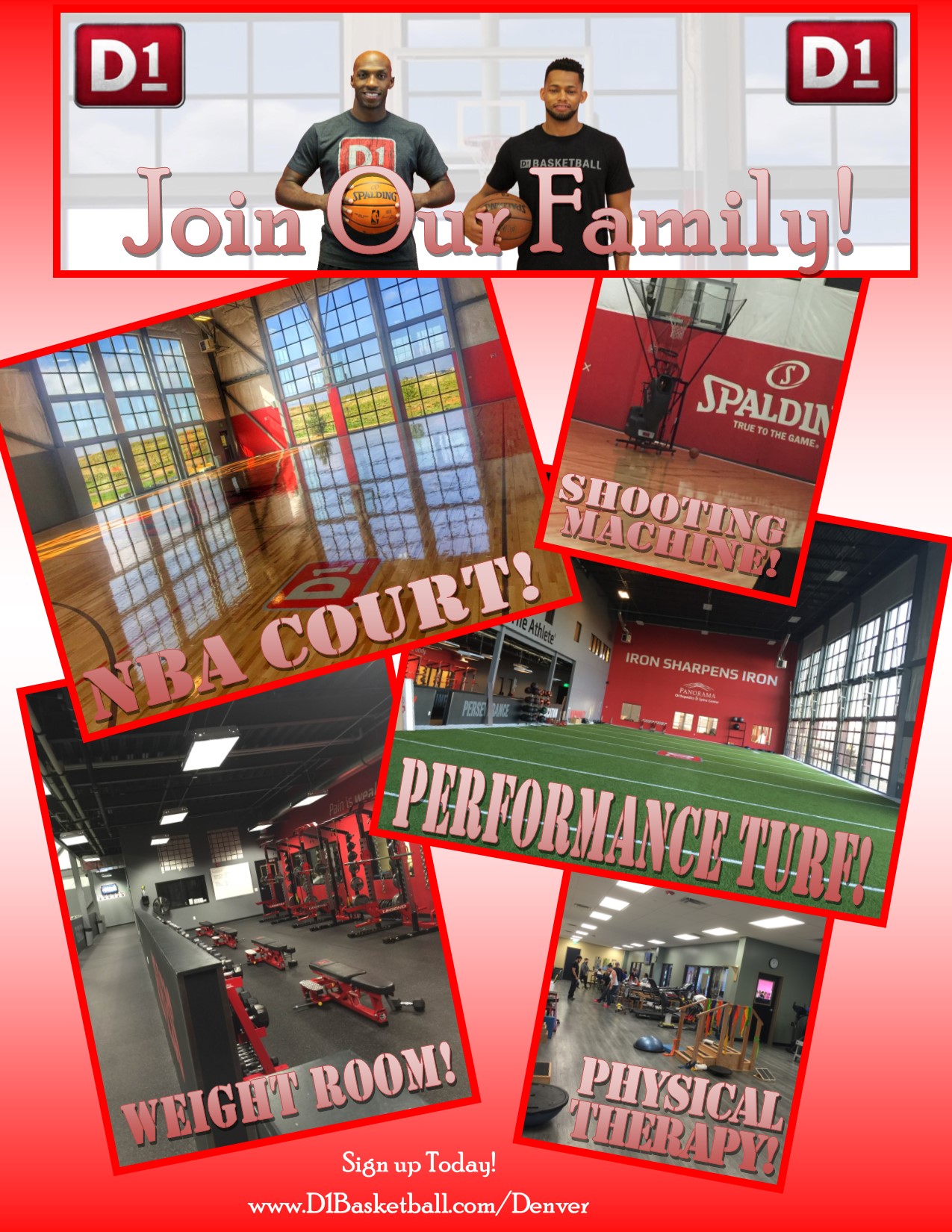 About the Blogger: 
Nick Graham is the director of basketball for Chauncey Billups D1 Basketball in Highlands Ranch. Graham, who played collegiately at Washington State University trains basketball players of all ages and skill levels including many of the states top high school and collegiate players along with NBA players as well. In addition, Nick travels the country working with some of the nations top prep players. Along with leading D1 Basketball Training nationally, he also works with Spalding and many of the top trainers in the country including Johnny "Handle Life" Stephene. Through his partnership with Spalding Nick traveled to the 2016 NBA All Star game to provide youth players in the Toronto community with NBA All star training along with Stephene. Also, Nick and Stephene will lead regional All American camps this summer with D1 Basketball, Spalding and NBA players Chris Paul, Chauncey Billups, Carmelo Anthony amongst others. Nick's passion is assisting Chauncey Billups in mentoring, developing and celebrating the young players and coaches along with educating and empowering parents of basketball players all over Colorado.
Follow Nick on Twitter @DreamLiveBall & on Instagram @DreamLiveBallNick  
Find out more about Chauncey Billups Basketball Training with Nick Graham @ D1sportsbball.com/Denver