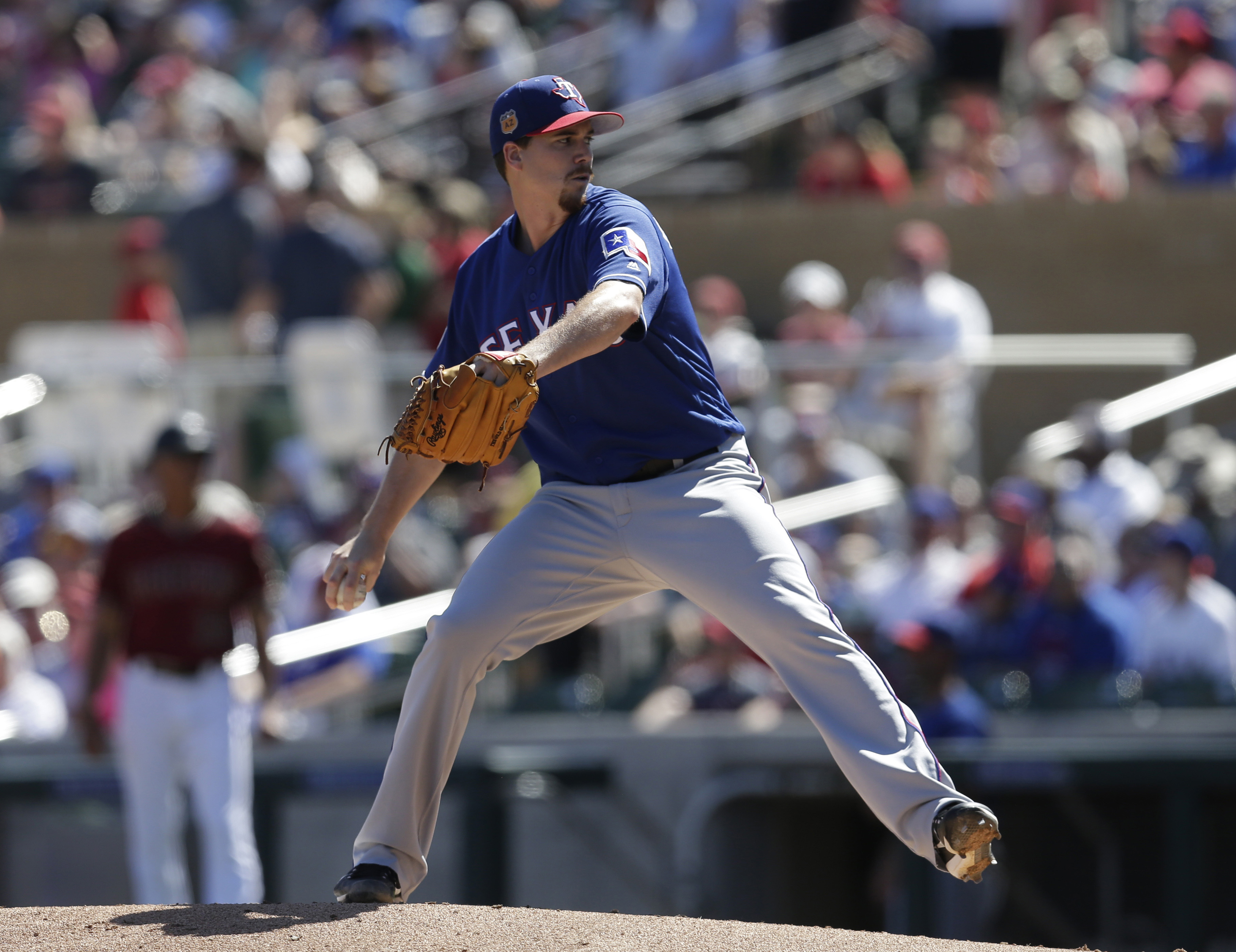 The carousel of starting pitchers continues to spin for the Colorado Rockies with Chi Chi Gonzalez set to be the next arm in line to start a game for the club this season.
Gonzalez will take the mound for the Rockies Tuesday against the San Francisco Giants at Oracle Park in what will be his first major league appearance in nearly three years.
The Rockies signed Gonzalez to a minor league contract prior to this season to add some depth to their minor league roster. Gonzalez has spent the entirety of the season down in Triple-A with the Albuquerque Isotopes. The 27-year-old has pitched to a 5.66 earned run average in 14 starts this season.
Gonzalez has experience pitching at the big-league level as he played for the Texas Rangers from 2015-16 and showed signs of promise before undergoing Tommy John surgery in 2017 to fix a partial tear in his ulnar collateral ligament.
"Being out of the game for so long — and being lost, essentially — motivated me to get back," Gonzalez said via the Denver Post. "I'm ecstatic to be here and show what I've got."
Gonzalez will take the place of Jeff Hoffman within Colorado's rotation. Hoffman, who has floated between Triple-A and the big leagues the past few seasons, failed to cement himself within the starting five after posting a 6.75 ERA through seven starts.
Rockies' manager Bud Black is optimistic as to how Gonzalez will perform for the Rockies after receiving good feedback from the Isotopes coaching staff.
"He's been throwing the ball well, and a lot of times you can't look at the overall statistics from what goes on in the Pacific Coast League (because of stadium factors)," Black said via The Denver Post. "He's been in the majors before, so Chi Chi won't have issues with his poise and composure."
Black continued to say that Gonzalez was the best choice the Rockies' staff at this point in the season.
The Rockies' starting staff was one of the club's strengths last year, but that has not been the case this season. Jon Gray and German Marquez are the lone arms that remain from the five the Rockies opened the season with. Additionally, the starting rotation owns a National League-worst 5.08 ERA.
It has been a rough go-around for Rockies' starters this season with Kyle Freeland currently pitching in Triple-A, Chad Bettis now serving as a relief pitcher and Tyler Anderson likely sidelined for the entire season after undergoing surgery on his left knee.
The back-end of the rotation has acted as a revolving door this season. The Rockies are hopeful that Gonzalez will bounce back to re-charge his career and lock down the back-end of the rotation as the club enters the dog days of the baseball season.