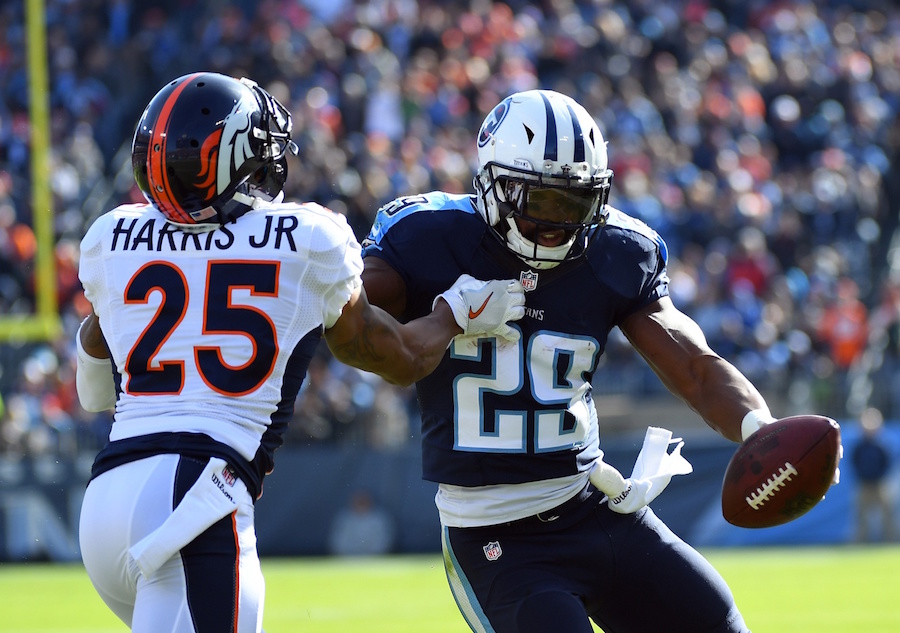 The Broncos' run defense was disappointing in 2016, but defensive back Chris Harris believes a return to form is in the works for the 2017 season.
Eric Goodman and Les Shapiro of Mile High Sports AM 1340 | FM 104.7 spoke to Harris after minicamp practice Tuesday to get his thoughts on the team's progress so far this preseason.
Harris was asked about how he thinks the defensive front can provide more support this year and he gave a very simple solution: More beef.
"We're playing in a division where we're just small," Harris explained. "Teams could just push us and get three yards and that's not what we needed last year and it made them avoid us [the secondary], not being able to sit back and throw the ball on us because they knew they could just get in a goal line offense and just pound the ball on us so it's good to have big [Domata] Peko, big [Zach] Kerr, [Derek] Wolfe has gained weight, [Jared] Crick has gained weight. We had to beef up and I think that's good for this season."
According to the All-Pro defensive back, a bigger front seven isn't the only factor sparking a defensive revival. New voices on the sidelines are also bringing a new fire.
"We still have Joe Woods' voice in the secondary and it's good to get some new tools from new guys. I try to have an open mind with new coaches and always try to be able to learn something new so it was good for the new guys to come and share their experience with us."
Harris believe that these changes have had a domino effect on the defense all the way down to attitude and effort in practice reps.
"The way we practice, we haven't practiced at this tempo and this level in a long time. Usually we have more breaks and vets, but we've been going hard," Harris noted. "There's no complaints, guys have been putting in that work and I think from it's an attitude standpoint that we needed to get back to."
Listen to the full interview with Harris, including his thoughts on the progression of the quarterbacks, in the podcast below.
Catch Afternoon Drive with Goodman and Shapiro every weekday from 4p-6p on Mile High Sports AM 1340 | FM 104.7 or stream live any time for the best local coverage of Colorado sports from Denver's biggest sports talk lineup.