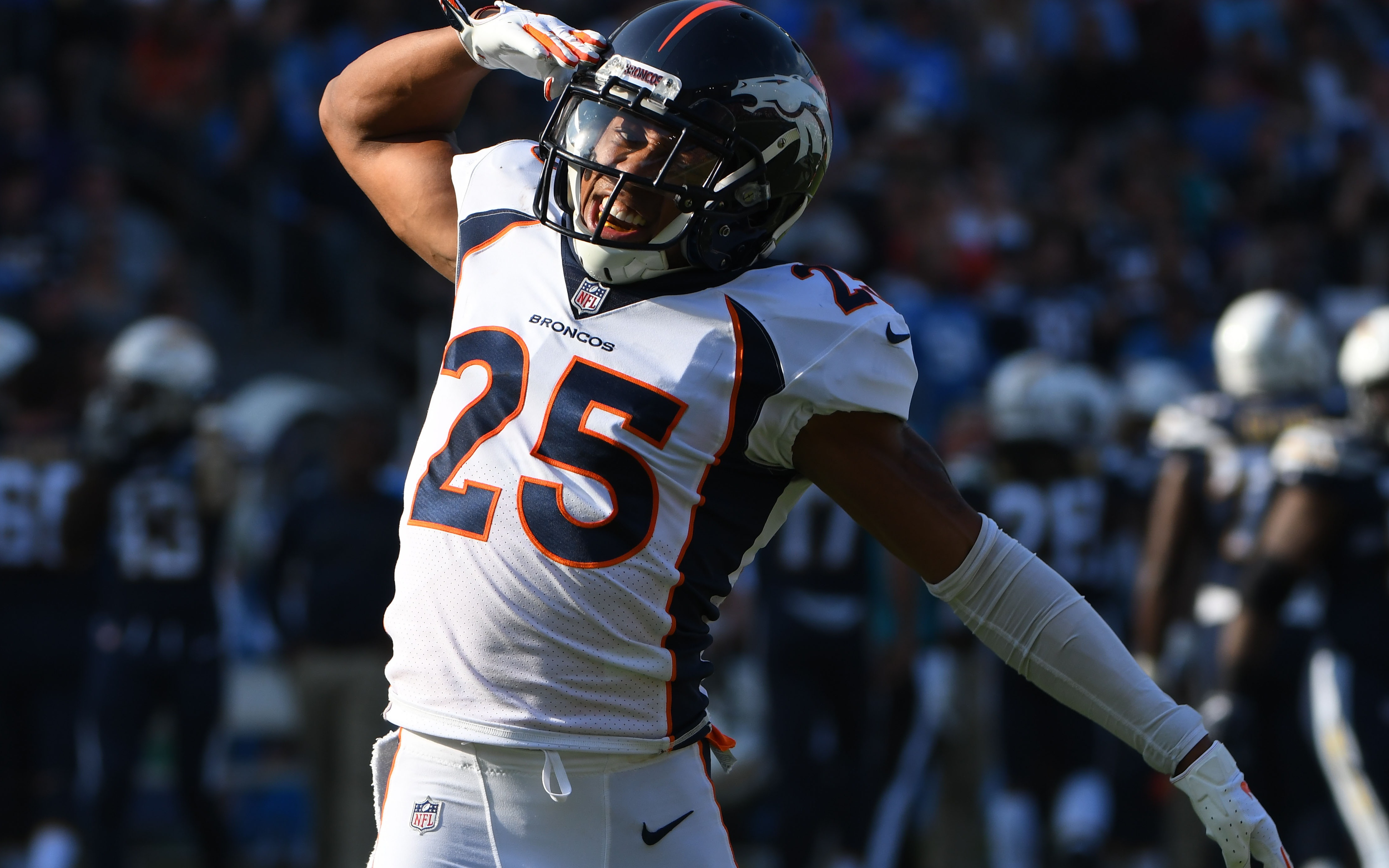 Chris Harris Jr. is simply one of the greatest Broncos of all-time, and what may be unrivaled is his love for the game.
Going with that is the opportunity to talk trash with one of Denver's key adversaries over the last 14 years, Philip Rivers.
"Yeah, he came out talking a lot of mess to me," Harris said laughing about last year's clash in Los Angeles. "He did, but it made the game fun and it's just a big rival. I think it's my [16th] time playing against him, so it's definitely going to be fun."
During that time, going back to Harris' rookie season in 2011, the Broncos are 12-4 against Rivers and the Chargers, including that playoff victory for Denver in January, 2014.
But, this year is a bit different.
The Broncos have started the season 0-4, their pass rush has been lacking all season, and even when it finally got everything going last week, Bradley Chubb was lost for the season due to a torn ACL. Against the Jacksonville Jaguars last week, Denver's run defense was nowhere to be found, allowing a terrible 269 rushing yards in the 26-24 last-second loss.
As for Harris himself, it's been a down year so far, with an overall defense grade of 67.6 according to Pro Football Focus, making him only average as the 31st-best corner in the league.
Making matters worse for Harris is facing one of the most explosive receivers in the NFL this week in Keenan Allen. Through four games, Allen already has 34 receptions for 452 yards and three touchdowns. And PFF ranks him No. 5 overall for receivers with a sparkling 84.4 grade.
"He's one of the best route runners in the league," Harris said of what Allen does well. "He has a change of speed in his routes. He'll run full speed and then he'll slow down. He'll switch it up on you on his tempos.
"Of course, he has a great quarterback like Philip Rivers that can just put the ball on his chest, so that just makes him even tougher to guard," Harris continued on Thursday. "But he can do it all. He's definitely improved and gotten better as the years have gone on."
Allen, in his seventh season, is on pace to shatter all of his personal records and will certainly be a focal point of the Chargers offense this weekend. If Harris is locked in on Allen, it could make for some popcorn-popping fun, but expect the Broncos' best cornerback to be moved around and possibly covering Mike Williams, too.
If the Broncos want to beat the Chargers this weekend in L.A. it will likely be a shootout considering all the offensive weapons the opponents possess.
That game kicks off at 2:05 p.m. MT in Los Angeles on Sunday.