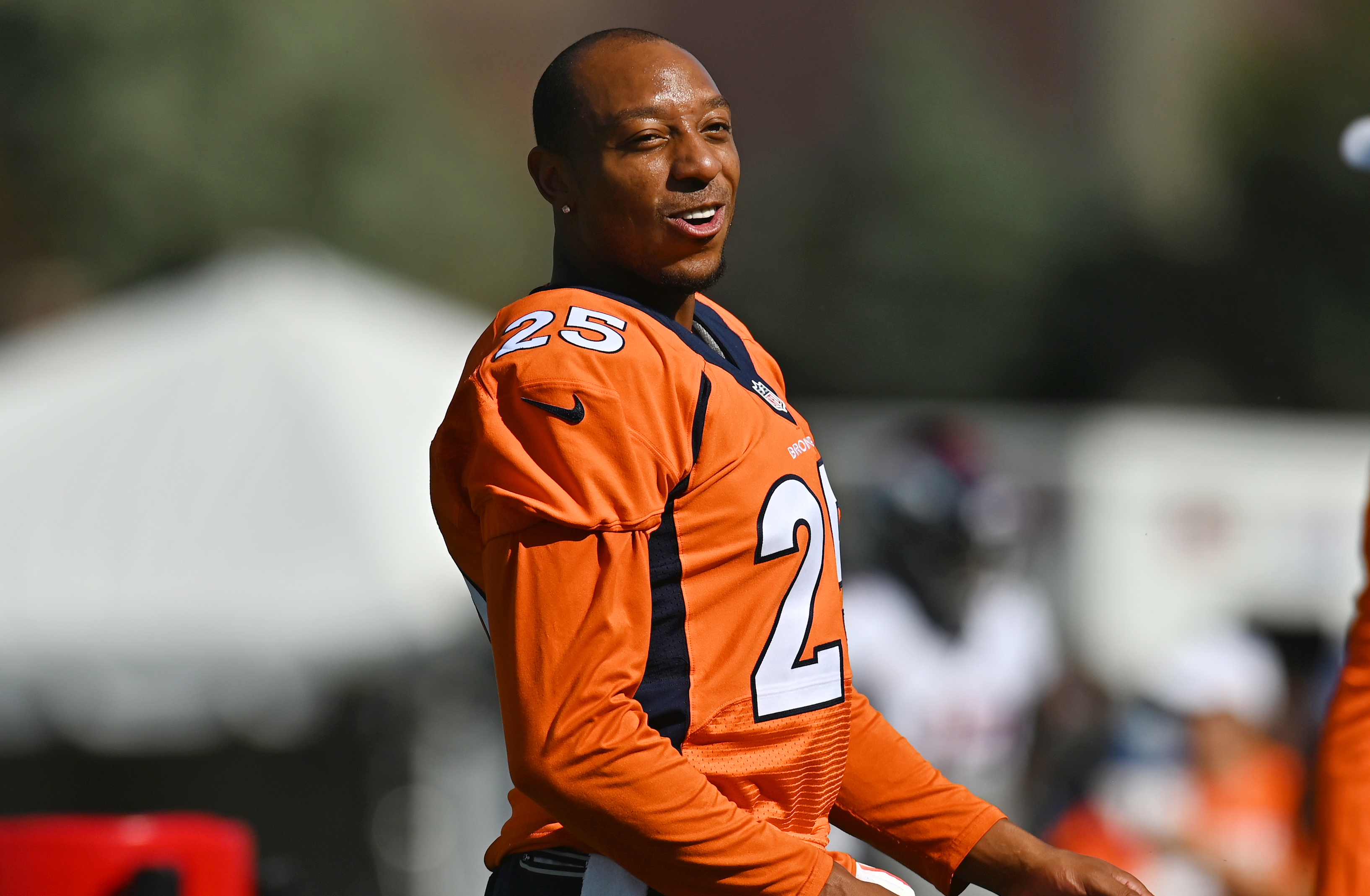 The Denver Broncos will look to notch their first victory of the season Sunday when they welcome the Jacksonville Jaguars to Empower Field at Mile High.
The Jaguars are fresh off a Thursday night victory versus the Tennesse Titans in which rookie sensation Gardner Minshew threw for 204 yards and two touchdowns. The Jags come to Denver with spirits riding high following their latest victory.
Minshew was sharp versus the Titans, meaning the Broncos defense will need to improve their play should they want to have a chance of defeating Jacksonville.
The Broncos defense has been less than stellar this season, but they are game seeking to give Minhew a rude awakening following his first NFL victory.
Denver has failed to generate a single turnover this season, a franchise record for the longest streak without a turnover to start the season. The void of defense is foreign for the Broncos and is bizarre considering their defense consists of players by the likes of Chris Harris Jr., Von Miller and Bradley Chubb.
"It's just weird man," Harris said of the lack of turnovers. "These first three games were weird, and we have to be able to force teams into making mistakes. Right now, they're playing very safe. They're playing smart to where they don't lose the game and don't force the ball. We have to be able to—most of the turnovers happen in the passing game, and if we can, we have to try to get teams to even pass the ball more."
Harris, the Broncos top cornerback, is aware of what Minshew brings to the table and is impressed by his skillset.
"He can make all the throws," Harris said. "He has great touch on the ball. I would say one little negative is probably his arm strength is just probably average, but everything else—he can make all the throws, great touch on the ball and on the deep ball, and his receivers they're getting open for him."
Given Minshew's nomadic track record and lack of NFL experience, there is not an abundance of tape and knowledge regarding his style of play. Despite the lack of information regarding Minshew, Harris remains confident the Broncos can disrupt his mojo come Sunday.
"We've got about three games and a couple of preseason games on him," Harris said. "He looks solid. He's definitely making a lot of plays for a rookie sixth-round pick, so we definitely have to be ready to play. He showed on Thursday night if you're not ready he can beat you. They beat a quality team with the Titans last week, so we have to be ready to go."
The Broncos enter the game in desperate need of a win considering their misfortunes out of the gate this season. Another loss would put a dagger through the Broncos already slim chances of making the playoffs.
With that, Harris believes one win can help change the trajectory of this season for Denver.
"Definitely," Harris said. "Guys are—it's a different feeling right now. Even though we're 0-3 we don't have that end of the world feeling right now. We know that we're close. We've done some good things, but we have to learn not to beat ourselves. We've been beating ourselves for a couple years lately. We have to be able to end that and get it right and kind of just let that go, man, just put it behind us in the past. We've been beating ourselves too long."
Part of the reason Denver's defense has sputtered so far this season is due to the new influence from defensive coordinator Ed Donatell. Between running a new system and having new personnel, it has taken some time for Denver's defense to form their identity.
"I think we still have a lot of work to do to being able to gel with each other. This is the second-week K-Jack (DB Kareem Jackson) playing the slot so I think he's getting more comfortable with it and with [S Will] Parks coming in. I think we're getting closer and closer. We definitely had our times when we were gelling, and we had our times when we didn't."
The Broncos have a lot on the line entering Sunday's game, so it will be interesting to see if Denver's defense responds with a sense of urgency to slow Minshew and company in efforts to peg the first victory of the season.
Denver (0-3) hosts Jacksonville (1-2) at 2:25 p.m. MT Sunday.