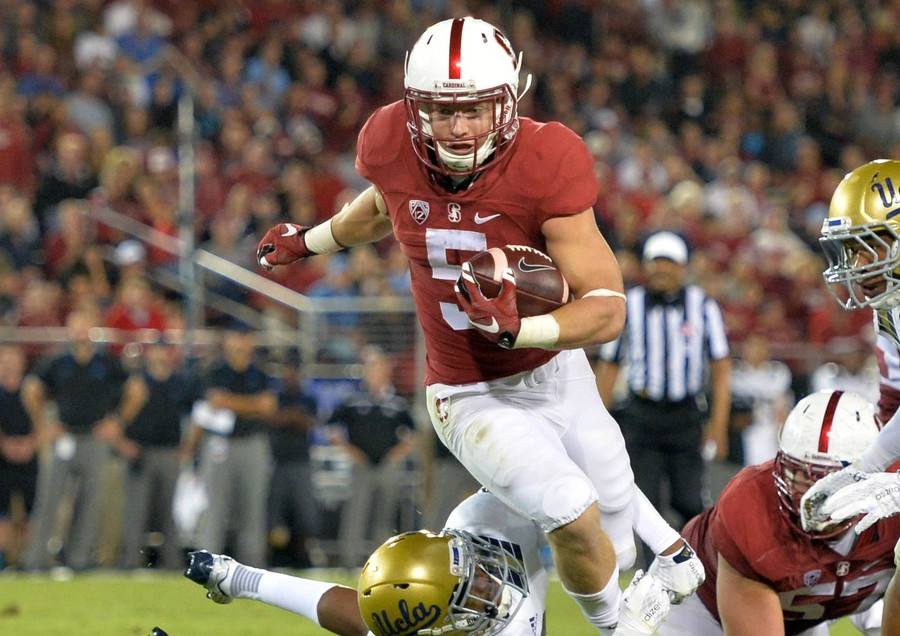 Christian McCaffrey, son of Broncos' great Ed McCaffrey and graduate of Valor Christian High School, had one hell of a game on Thursday night.
The 6-foot-1 running back from Highlands Ranch, Colorado, broke nearly every Stanford record, rushing for 243 yards (369 all-purpose yards) and four touchdowns against the UCLA Bruins. This was McCaffrey's fourth straight game over 100 yards rushing, placing him firmly within the mix of the Heisman Trophy conversation.
McCaffrey's 1,016 all-purpose yards on the season are tops in the nation next to LSU standout Leonard Fournette's 1,063.
Check out McCaffrey's highlights right here:
Let's just hope Dylan McCaffrey, quarterback at Valor Christian High, can live up to his family name.