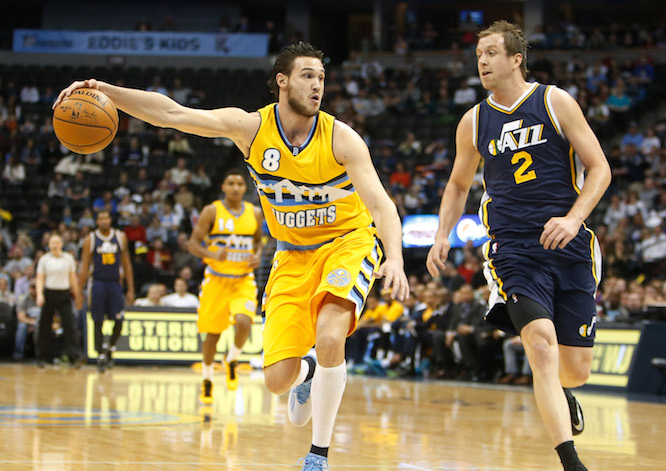 The Nuggets Summer League squad is off to a good 2-0 start after the weekend, but not all of the Nuggets players are in Vegas putting in work – one veteran is halfway across the world putting in a different kind of work. Danilo Gallinari is currently in Italy training with Nuggets strength coach Steve Hess, but right now he isn't solely focused on training during his time in his homeland. He  recently spent a large chunk of his time putting on a very impressive camp for kids.
The Gallo Camp took place in Jesolo, Venice from July 5-11. Over 400 kids ranging in age from 7-17 were in attendance. The camp used four gyms and two inside fields as well as some outside fields of a sports center. In addition to the typical basketball skills camp, there were beach activities, a water park and a multisport field.
Gallo was very active with the campers. During the typical camp day, he would have lecture and technical training with the kids in the morning and in the afternoon he would train, have competitions and tournaments with the kids.
At his camp in Italy tonight, Gallo showed more than 400 kids what perfect shooting form looks like ? #Nuggets https://t.co/TXHfqteVsj

— Denver Nuggets (@nuggets) July 12, 2015
This was Gallo's fourth year putting on camp in Italy. From the many selfies and pictures from camp he uploaded onto his Facebook with the kids and staff, Gallo looked like he really enjoyed spending an entire week with kids and sharing his passion.
---
Sabrina Naccarato, a Mile High Sports intern and MSU-Denver student, contributed to this report
---