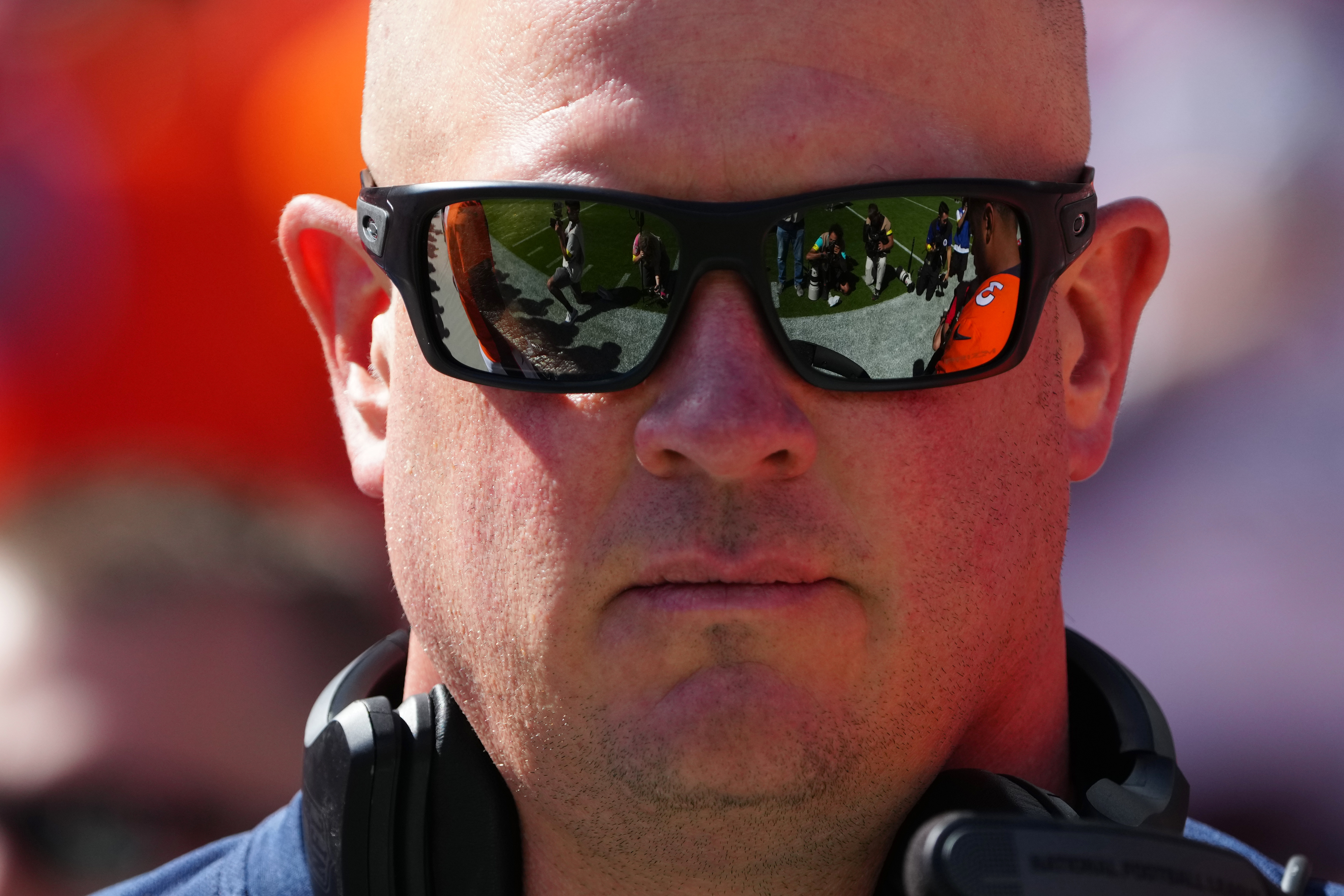 Nathaniel Hackett has had one of the ugliest starts to a head-coaching career that one can remember, but fortunately for Broncos Country, Coach Hackett is well-aware of these shortcomings and says he's working hard to correct them.
Analyzing The Denver Broncos' Ugly Win Over The Houston Texans | #Broncos #BroncosCountry #NFL #DenverBroncos https://t.co/gQ6JoOEbb7

— Mile High Sports (@MileHighSports) September 20, 2022
"When it comes to the operations, that's something that we're talking about quite a bit," Coach Hackett told the press on Monday, following his Sunday meltdown. "There is a lot of things—we have to make sure the communication is clear and concise. I need to do better at making decisions faster and quicker and getting that information to the quarterback and being on the same page with him. That's stuff that we talked about this morning, and all the way to this evening. It has to improve."
The fact that Hackett can recognize the problem, own up to it, and work to find a solution is certainly a positive, but he owned up to his mistakes last week and said things would improve.
Then, against the Houston Texans, the coaching issues seemed to somehow get even worse.
That said, although Coach Hackett has heard the criticism, he isn't ready to offload play-calling responsibilities.
"I think I'll continue the play calling," Hackett said. "I think that's been pretty efficient up to this point. We've done a good job moving the ball. We've had a good plan from that standpoint. We just have to finish those drives. I think from the game management standpoint, we just have to tighten that whole thing up. A lot of us—we are all working together for the first time, so we just want to be sure we're more efficient in that and have the ability to make better decisions and quicker decisions."
Hackett isn't looking to hire a senior assistant to help with game management either.
"I think right now, I'm very confident in our staff and everybody that we have," Coach Hackett argued. "I think everything is always open in the air. But for us, everybody is good. We just have to work things out together, we have to communicate better. It starts with me and getting the proper information that I need. I get excited, and I'm a little aggressive at times. Sometimes that might not be the right decision. I just need to be sure that all the right information is given to me at the right times so we can make the right decision for those. That just has to be better."
Hackett will get an excellent chance of redemption on Sunday Night Football as the San Francisco 49ers come to town.