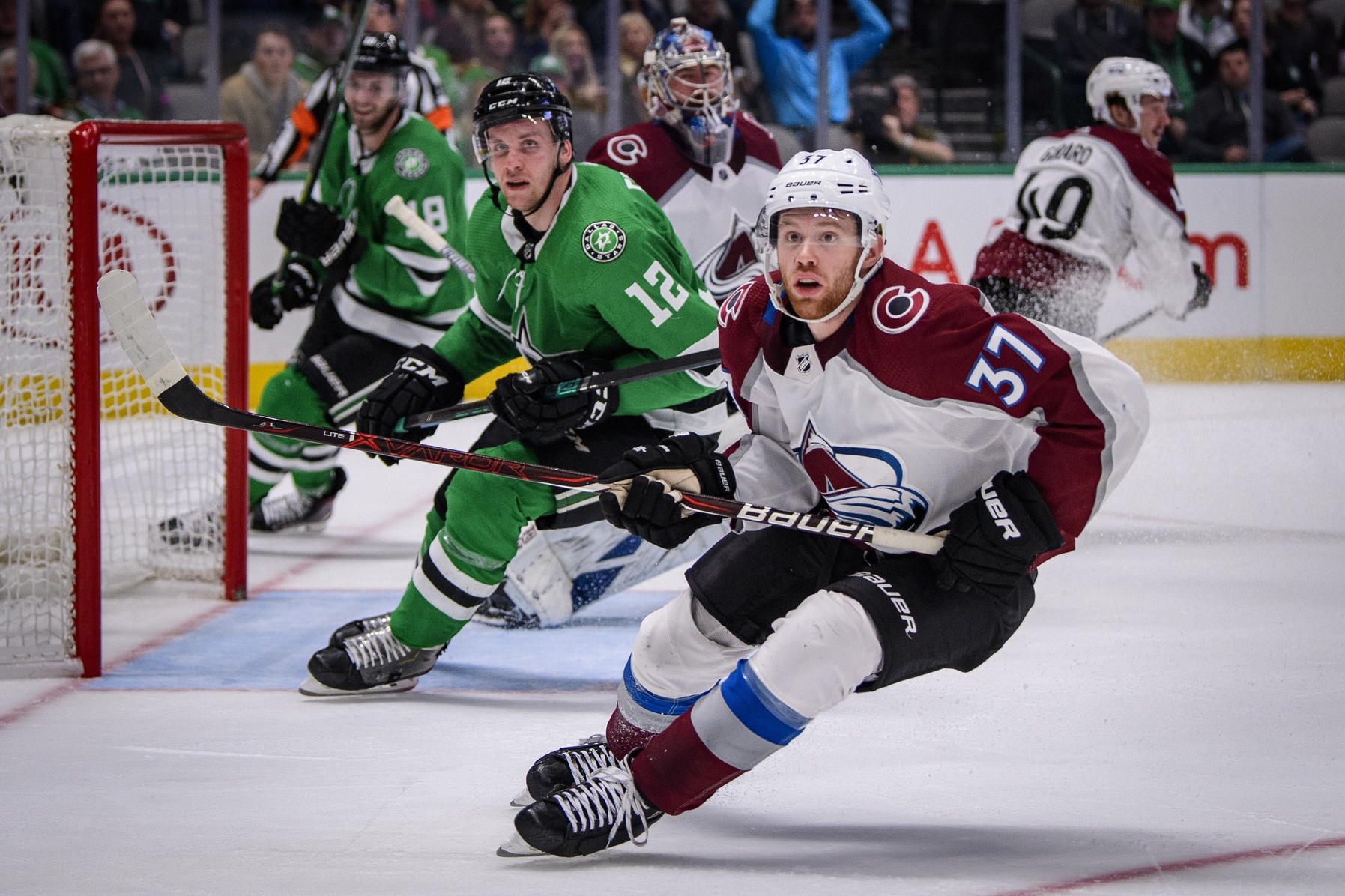 When the Avalanche started the season on a five-game winning streak, it seemed as if every call was going their way. And that would include coach's challenges, as Avs coach Jared Bednar was 3-for-3 in the early going. But momentum has swung entirely in the other direction for the struggling Avalanche.
Colorado went 0-2 on coach's challenges on Tuesday and was forced to kill off six minutes of delay of game penalties as a result. Despite successfully keeping the Dallas Stars off the boards for those penalties, the Avs lost 4-1, extending their losing streak to five games, including four straight in regulation.
The Avalanche have just two goals in their last three games combined.
The Stars scored just 19 seconds into the contest after a bad shift from Sam Girard resulted in the defenseman both turning the puck over and eventually passing it right back to the opposition who had a clear shot at the open net to give Dallas a 1-0 lead.
Bednar challenged the play for goalie interference, but was unsuccessful, putting the Avalanche down a goal and on the penalty kill.
Colorado successfully killed off that penalty but was unable to stay out of the box, eventually giving up a goal shortly after another penalty had expired. The Avalanche failed to record a shot until nearly 14 minutes into the game but were still able to enter the break down one goal as J.T. Compher wired a wrist shot past goalie Ben Bishop with 36 seconds remaining in the first period.
Then came the second period and an even more bizarre play.
The Stars third goal, scored by forward Radek Faksa, was challenged for a missed game stoppage. Parked in front of Avs netminder Philipp Grubauer, Faksa blocked his own teammates shot with his stick before shoveling the loose puck past Grubauer on his backhand. The blocked shot seemed to break his stick before Faksa used what looked like a broken stick to score.
After a lengthy review, the goal was not called back, and the NHL cited that this play, "does not fit the applicable standards for a missed game stoppage event in the offensive zone under rule 38.10."
The result of the failed challenge was a double-minor for delay of game, a penalty the Avs successfully killed off. Through 40 minutes, the teams played just 19:43 at 5-on-5 with the remaining 20:17 on special teams.
The Stars added one more in the third to defeat Colorado for the second time in less than a week.
The Avalanche, who remain winless without top-line wingers Mikko Rantanen and Gabe Landeskog, return home for another divisional matchup against the Nashville Predators at 9 p.m. MST on Thursday.