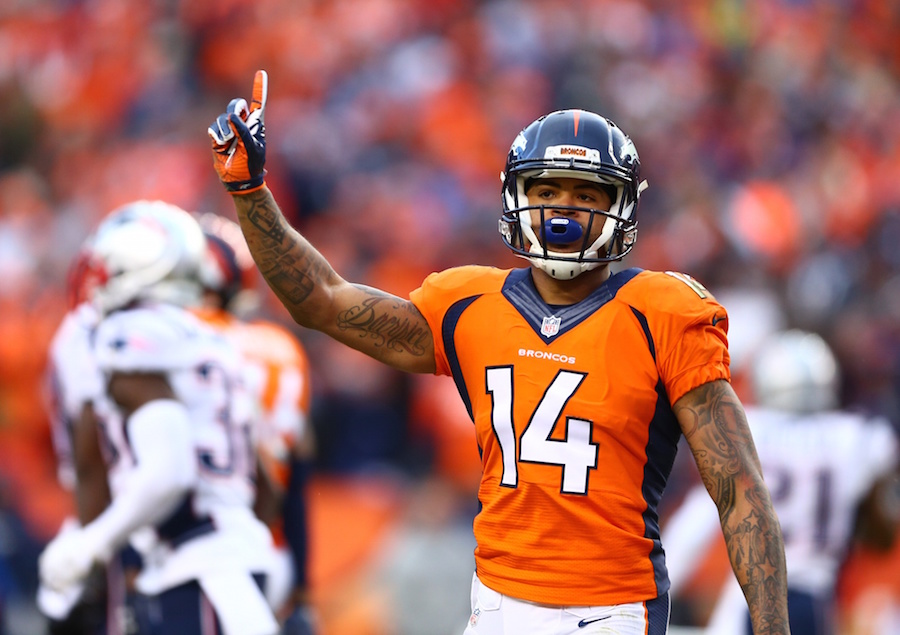 Cody Latimer enters the third year of his four-year rookie contract knowing it could be now or never to step up.
In this deep Broncos receiving corps, the room for error could be low for the 2014 second-round pick. John Elway has been quick in the past to cut players who haven't performed (Montee Ball), even if they were a high draft pick like Latimer. But the young wideout isn't deterred. He's working harder than ever.
Latimer joined Joe Rico and Alex Ramirez on The Final Word to talk about his camp so far. With a new starting quarterback to be named this year and a new offense, Latimer has a chance to prove himself in this system.
"It was a start over for me, coming in with Peyton before," said Latimer. "I've been working my butt off, but I didn't know what I was doing when I first came into the league. But coming in with a new offense, a new coaching staff, a new quarterback its like I have a fresh start. I have something to prove every day."
Fellow 2014 draft pick Bradley Roby and Latimer (selected just 25 picks apart) developed a competition with each other in college. Having both played in the Big Ten Conference at the same time, with Roby playing out of Ohio State University, Roby often covered Latimer from Indiana.
"We're real close, coming out of the Big Ten, it was always a rivalry between us. We see potential in each other. Last season I saw him step up and now I feel like it's my turn to step up. He pushes me, as well as other teammates, but you know I try to push him every day too."
Latimer was the 24th pick in the second round of the 2014 draft out of Indiana University. He has seen limited action in the two years he has played for the Broncos, starting just a single game and being targeted a total of 15 times.
Listen to the full conversation with Latimer, including his thoughts on being a a new father, in the podcast below…
Catch The Final Word every Sunday from 10a-12p on Mile High Sports AM 1340 | FM 104.7 or stream live any time for the best local coverage of Colorado sports from Denver's biggest sports talk lineup.