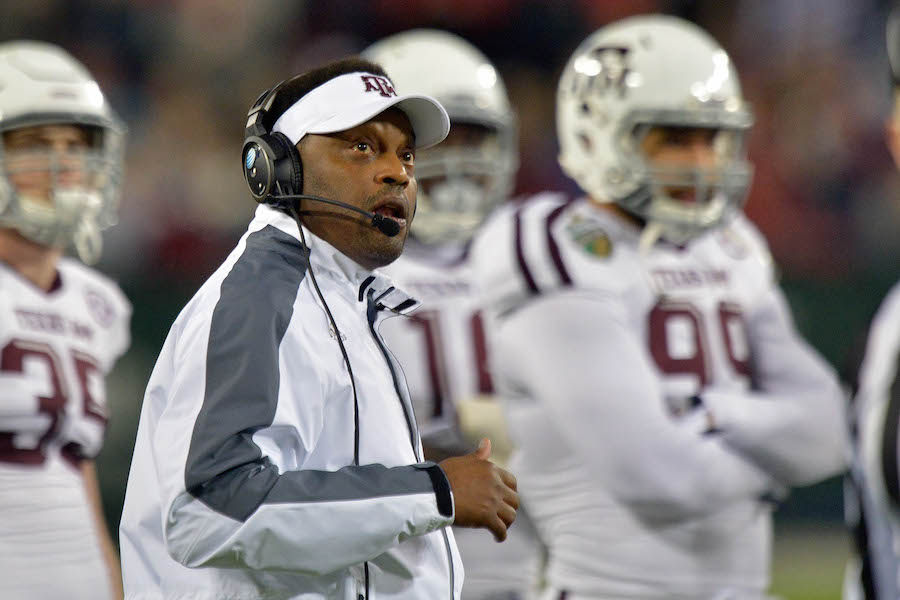 Anybody else notice that there's no recruiting drama or controversy surrounding college baseball? Of course we only have limited exposure to college baseball around here – that's an entirely different column – but we would most certainly hear about it if the NCAA decided to ban – and then un-ban – off-campus (so-called "Satellite") recruiting camps. If a college baseball coach went off on a Twitter rant, we'd read all about it. And when was the last time we heard about a team facing probation for coaches paying the electric bill for a baseball player?
It doesn't happen. The sport is not set up that way, thankfully.
In truth, college baseball has the only workable long-term model for the reasonable recruitment of high school student-athletes. Roughly a month from now, if you're a high school baseball player with enough talent to take your talents to a higher level, you'll have a choice to make. Presuming you're selected in the 2016 edition of the 40-round Major League Baseball first-year player draft, you can A) choose a college to attend where you'll be committed to play for a minimum of three years (two if you're a little older) before you can go back into the professional draft, or B) give up your amateur status, skip college ball and take your chances by signing a professional contract. Two clear options. Play while you get an education or play for pay. Baseball's been doing it this way for decades and it seems to work.
College football and basketball on the other hand, with their greasy and corruption-plagued recruitment of high schoolers (who don't have an option to turn professional in this country directly out of high school) are perpetually caught up in some form of drama involving 17- and 18-year-olds. There's the ongoing uproar over satellite camps being used to recruit football players; there are assistant coaches going on Twitter and ripping 17-year-old football players who are still vacillating over a decision that remains nine months away; we have the NCAA deciding to allow unlimited text messaging from coaches to potential recruits; and, of course, we have the always volatile debate surrounding college hoops' despicable "one-and-done" rule.
Yet these two marquee sports in collegiate athletics could clean up their act really quickly if they wanted to, provided they were willing to learn from baseball. That solution would level the playing field and greatly help schools like Colorado and Colorado State, where going to class does still matter.
The quick fix: For basketball, the rules for NBA Development League could be adjusted so that the each NBA team had what amounted to their own Triple-A affiliate (not one they share). They could drop the draft age requirement for the D-League completely. Allow high schoolers like Ben Simmons who have no interest in college to be drafted by an NBA team directly out of high school. After the draft, send that player to the club's D-League affiliate for three years, or until the player turns 21. On the flip side, if the player opts for college, even at a place like Kentucky or Duke, he's committing for three years. No more one-and-done. All players have to go to class and remain eligible for three years like actual students.
Football could do this as well, with the advent of an NFL minor league (and it will happen.) Let the NFL clubs have an expanded draft (imagine the excitement around here for an NFL Draft that lasts 15 or more rounds! Talk about a great time!) that includes high school standouts – "futures" prospects. Let the five-star recruits with no intention of ever cracking a textbook go into the draft instead and then spend three years in football's version of the minor leagues. Let them learn what 24/7 football is really like. Let the NFL teams learn who can play and behave like a grown up and who can't before they ever add them to the big league roster. Who doesn't win in this scenario?
Think about it. If the players who had no interest in school were out of the mix, then suddenly there would be no big advantage in going to USC instead of CU. Colorado's success in "non-revenue" sports like cross country and skiing is a sampling of what football and basketball could become in a system that is devoid of all the nonsense we currently endure. If a young player is serious about choosing a college because of the school itself, Colorado wouldn't be taking a back seat to any of its Pac-12 brethren. Same goes for CSU.
The powerhouse football programs – at least at the start – wouldn't be Alabama or Florida State. They'd more likely be schools like Stanford, Northwestern and Duke. Notre Dame would return to prominence. The service academy teams – including Air Force – would be nationally relevant again. College football – even in the almighty Southeastern Conference – would become college football again, and not "NFL Light."
As fans, we could actually live quite nicely without the furor over dumb stuff like National Letter of Intent Day. We could let athletes choose their school the same way ordinary students do. When they decide, they decide. Send in the paperwork. Satellite camps? Sure, why not. But smart schools would bring a chemistry professor along, too. And no assistant coach will need to berate a kid on Twitter for a decision he hasn't even made yet.
The system is fixable. As usual, baseball has it right and could show the other two sports the right way to do it. That'd be a win for all of us.