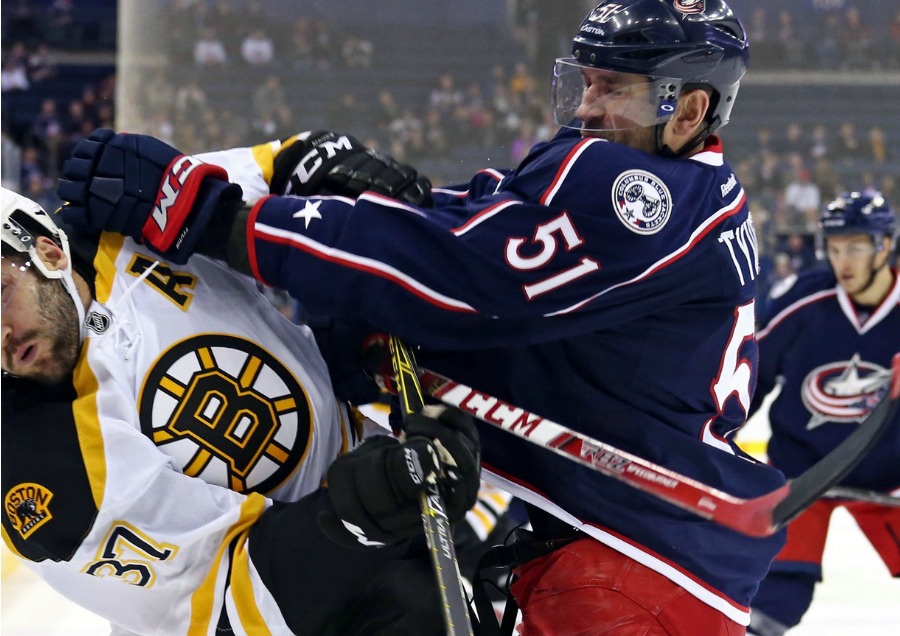 Shortly after announcing the signing of defenseman Patrick Wiercioch, the Colorado Avalanche continued to bolster their blueline on Friday. The team has reportedly signed defenseman Fedor Tyutin to a one-year contract worth $2 million.
Tyutin had the final two years of his contract bought out by the Columbus Blue Jackets on Wednesday, making him an unrestricted free agent. Last season, he scored one goal and three points in 61 games.
A defensive defenseman, Tyutin could be used in a shutdown role for the Avalanche. He has good hockey sense and positioning, and is also very adept at blocking shots. He also has good size (6'2", 221 pounds). A veteran of 803 games, the 32-year-old could serve as a mentor to fellow Russian blueliner Nikita Zadorov. In his career with the Blue Jackets and New York Rangers, he has 54 goals and 251 points.
Interestingly enough, the Blue Jackets will pay Tyutin more total money going forward than the Avalanche will. The defenseman will get $5,833,333 million from the Blue Jackets, spread over the next four seasons.