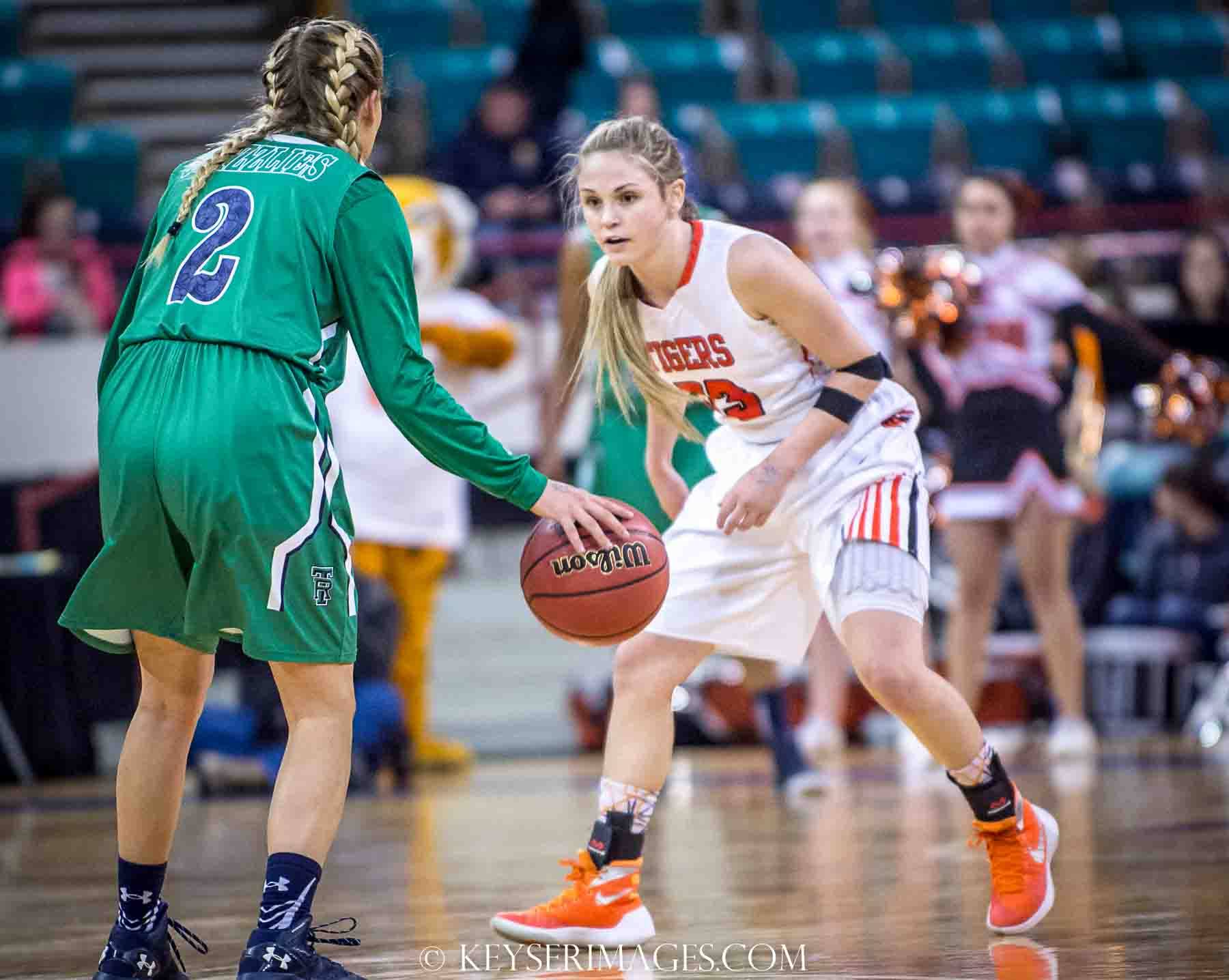 March 04, 2016 Denver Coliseum
5/11, 1/5 from 3, 2/4 from the line 13 points, 1 rebound, 2 fouls, 1 assist and 1 steal in 28 minutes.
The only player on her team in double figures and the second leading scorer of the game.
We've all heard the sayings "play this game like this is your last", "leave it all out on the floor" and all of the rest. Well she did. I was fortunate enough to cover her last game for Mile High Sports.
"Mac Forrest of Lakewood was an offensive spark for Lakewood in the first half. She was able to create in the paint for six of the Tiger's sixteen first half points."
 "Forrest of Lakewood then scored five straight points to get Lakewood back in the game."
 "ThunderRidge switched to a 1 -3 -1 zone to take the ball out of Mac Forrest's hands and force someone else to score."
"Forrest will continue her career at nearby Regis next season."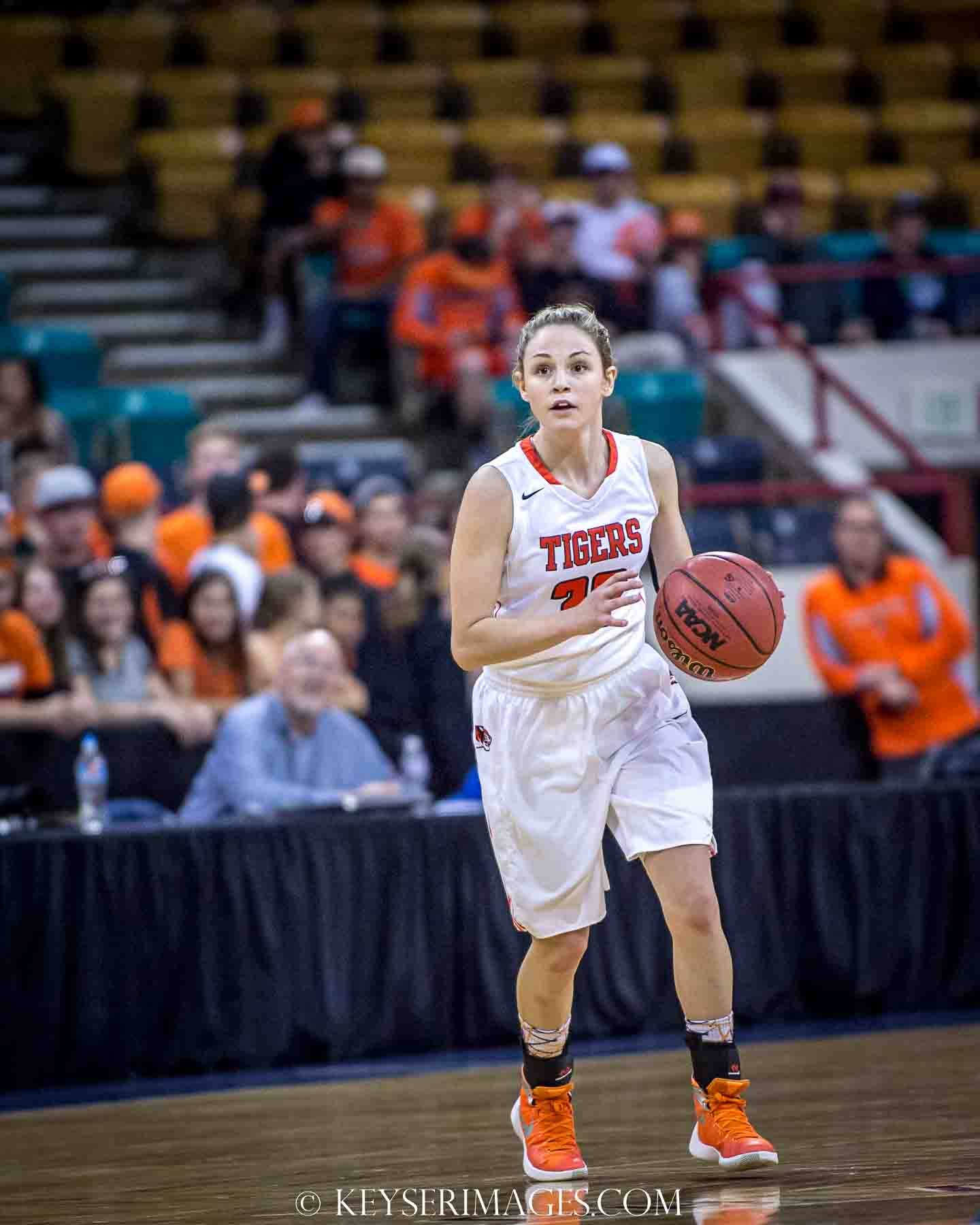 I was so proud of her, I was so excited to see her last game, of course like everybody else I assumed it was the last game of her high school career. A few weeks earlier her college coach, Molly Marrin and I were discussing how they got a steal by signing Mac. I remember telling her "she's going to be good for you guys. She's tough, fast, aggressive but most importantly she's got swag!" She nodded and smiled.
Mac's 13 point performance that evening at Denver Coliseum against a ThunderRidge team that had many of her friends whom she had grew up playing against and with turned out to be her last. As you can see from the above excerpts from my blog about the game Mac's impact and presence on the game was felt despite the loss.
I, along with so many in the basketball community woke up this morning with a heavy heart as we were shocked and saddened to find out we lost a talented basketball player and gained an angel. As I covered her last game I mentioned she "was an offensive spark." The same way she left her impact and presence in her last game last week is the same way she used her spark to leave her presence and impact on all of us who were fortunate enough to know her despite the tough loss.
I am terrible with names, before I remembered her name I just knew her as the girl with the long ponytail that never stopped smiling. As I got to know her (and know her name)I would look forward to Mac walking through the gym doors, because her smile lights up the entire room. As I was preparing to cover the round of eight games last week I was looking forward to seeing my little sisters and brothers play. I have a rule about the players I work with, and that's once we start working together we become family. As I looked at the schedule and saw Lakewood had advanced I was so excited to see "the girl with the long ponytail and the smile"!
Prior to Lakewood's game as they were preparing to run out for warm ups I walked passed Lakewood I wished all the girls luck until I got to the girl with the ponytail. She was flashing her signature smile and I gave her a huge hug and told how excited I was to see her play. After the game I tried to run and catch her before they left to tell her how proud of her I was and reflect on all she has accomplished. I did not find her and I was disappointed that I did not get to tell her how I felt. Despite my disappointment I kind of dismissed it and assumed I would see her soon enough.
As fate would have it Mac attended the state championship games Saturday to see her friends play. I went to speak to a parent I knew and did not notice Mac sitting next to her. As I was taking to the parent I could feel her smiling at me, as I glanced at her I knew there was only one person who had a smile like that. I was so happy to see her so I could tell her what I planned on telling her a week prior, that I was proud of her, that I loved her and celebrate the fact that the little girl with the pony tail that came into my gym 6 years prior had reached her goal of being a dominant high school player and earning a scholarship. I gave her a hug, and my soul was finally at ease. My soul knew something that I didn't, that that would be the last time I 'd get to see the smile and the last time I'd give her hug. Later that night the girl with the smile and the ponytail became my angel. I'm so fortunate I was able to see that smile one last time.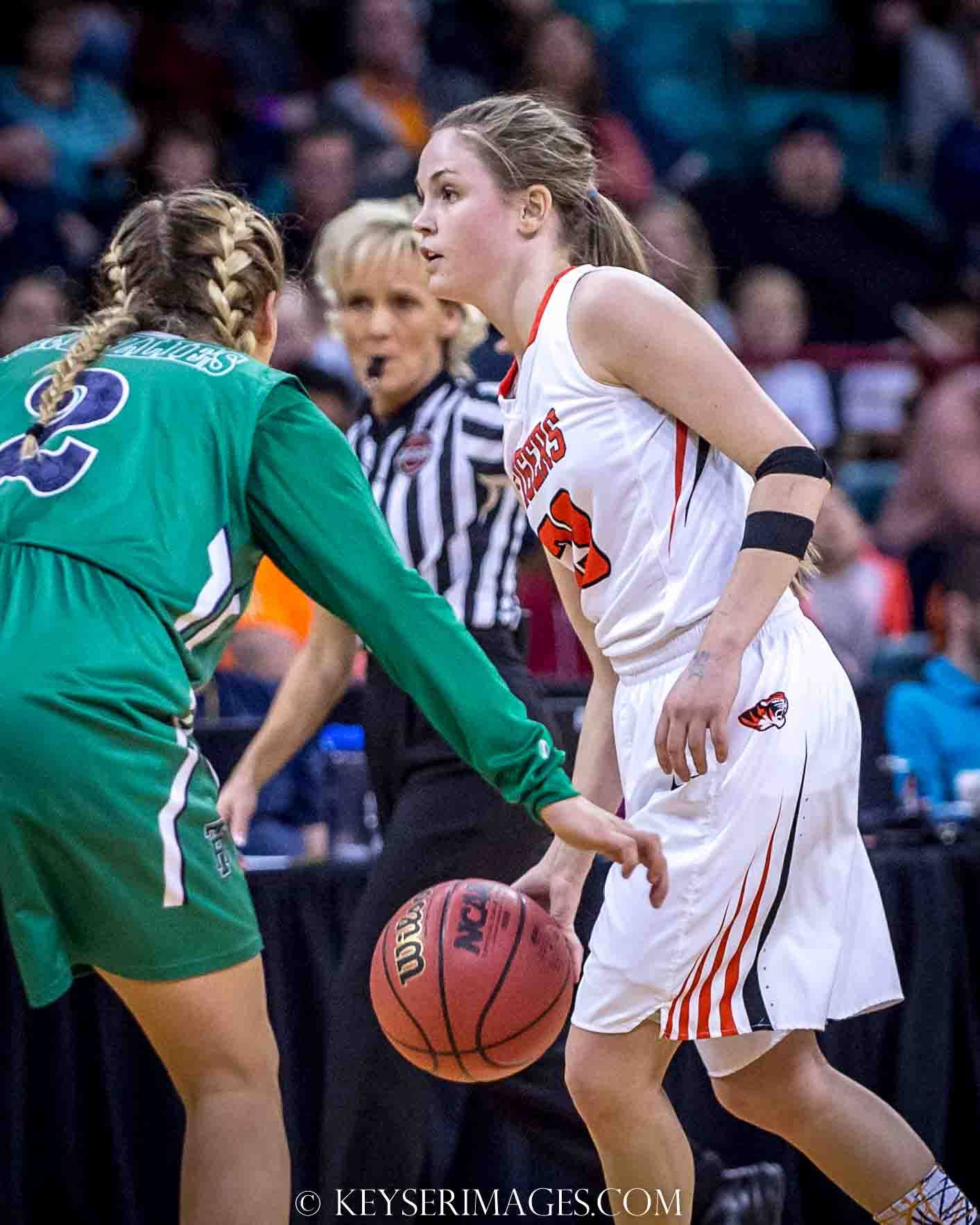 If you know Mac's family you'd know why she's always smiling. Her mother Denise, her father Holger and her younger brother Gavin are amazing people and they loved her. Her mom was warm and nurturing, her father was passionate and supporting. I can remember running into him at last years Great Eight game and I thought I was going to have to call a paramedic his blood pressure was boiling because, Mac was getting fouled and the refs were not calling it. Denise made sure that both Mac and Gavin both were humble leaders that helped others. Mac was always looking to volunteer and give back. A few years ago we served hundreds of homeless and less fortunate families a Thanksgiving dinner. Mac was there greeting those she served with her signature smile. She would frequently text me to volunteer her time to coach younger basketball players as well.
https://www.youtube.com/watch?v=tDCEjxF_Pms&feature=youtu.be
*I will be putting together a tribute of Mac to share with her family. I am asking all of Mac's friends, teammates and coaches to submit photo's and a voice memo of their favorite memories of or with Mac. Please email them to [email protected]
*The images are from Mac's last game. Thanks to Kevin Keyser of Keyser Images for the wonderful action shots of our basketball angel. Along with the stat sheet of her final game. If any one would like a PDF of her final stat sheet, or any of these images in high resolution please contact me via Twitter or Facebook.