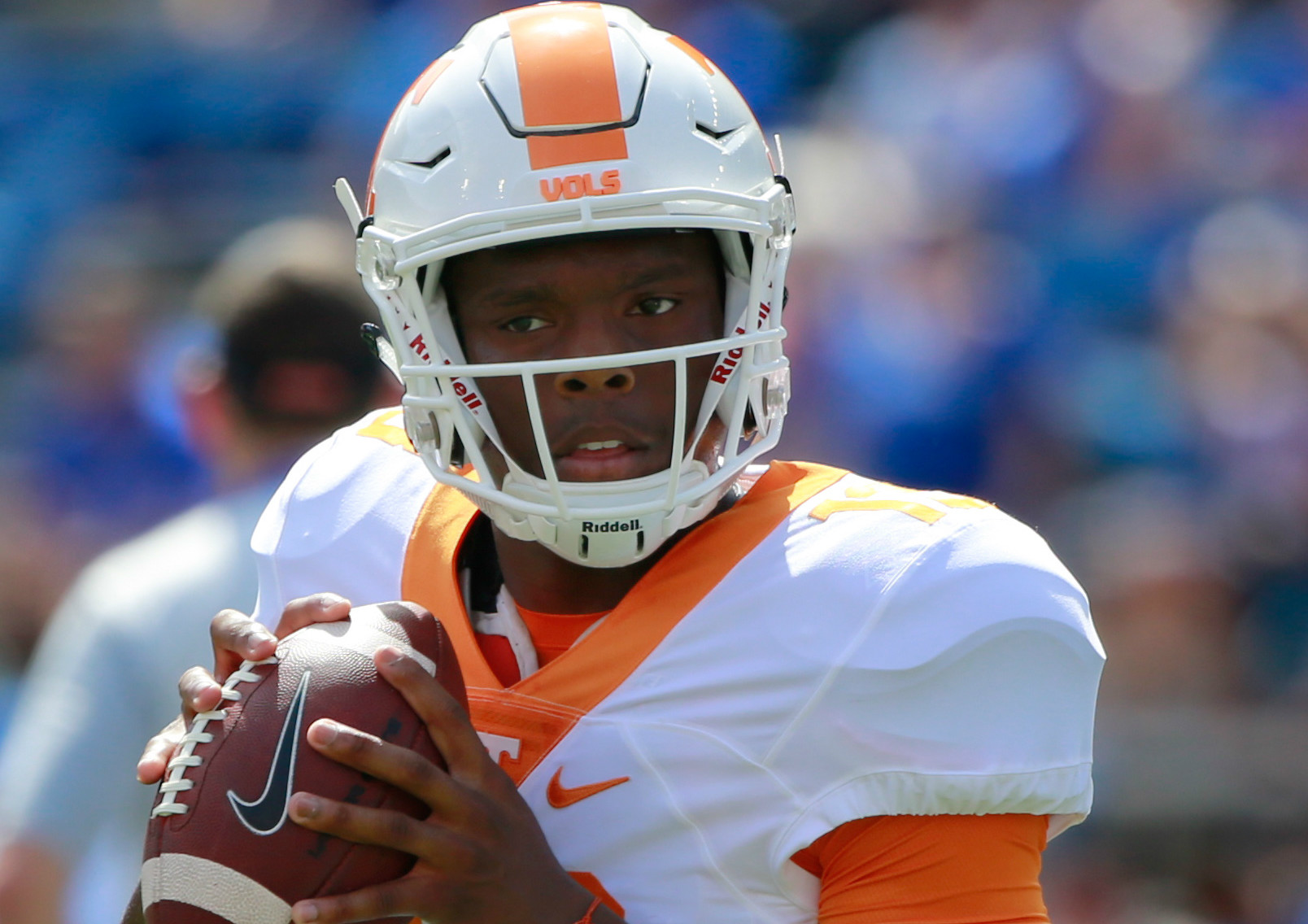 The University of Colorado's football team has a new acquisition that might sound a bit familiar to those who pay close attention, and the timing could not be more perfect.
Reserve quarterback Sheriron Jones is finally coming to Boulder and leaving Tennessee.
Thank you #VolNation

— Sheriron Jones (@gullyboyjonezy) January 7, 2016
The Vols athletic department spokesman Ryan Robinson confirmed Thursday that Jones is in fact transferring, and Colorado is the landing spot. The transfer is a major move for the Buffs because Jones redshirted for Tennessee during his lone season with the Vols, which forces him to sit out this season and leaves him with three years of eligibility.
Sheriron Jones visited Boulder in Feb. of 2014, early during recruitment. Said back then: "It was amazing.. I mean everything was perfect."

— Adam Munsterteiger (@adamcm777) January 7, 2016
Jones is from Perris, California, and was ranked as the nation's No.7 dual-threat quarterback and the No.34 prospect in California as a consensus four-star recruit out of high school when he signed with Tennessee in February. He is listed as 6-foot-2 and 208 pounds and threw for over 2,000 yards his senior year at Rancho Verde High School in Moreno Valley, California.
The California prep star is a much needed addition to Colorado with the focus next year being on the quarterbacking position, as both Sefo Liufau and Jordan Gehrke are expected to graduate at seasons end.