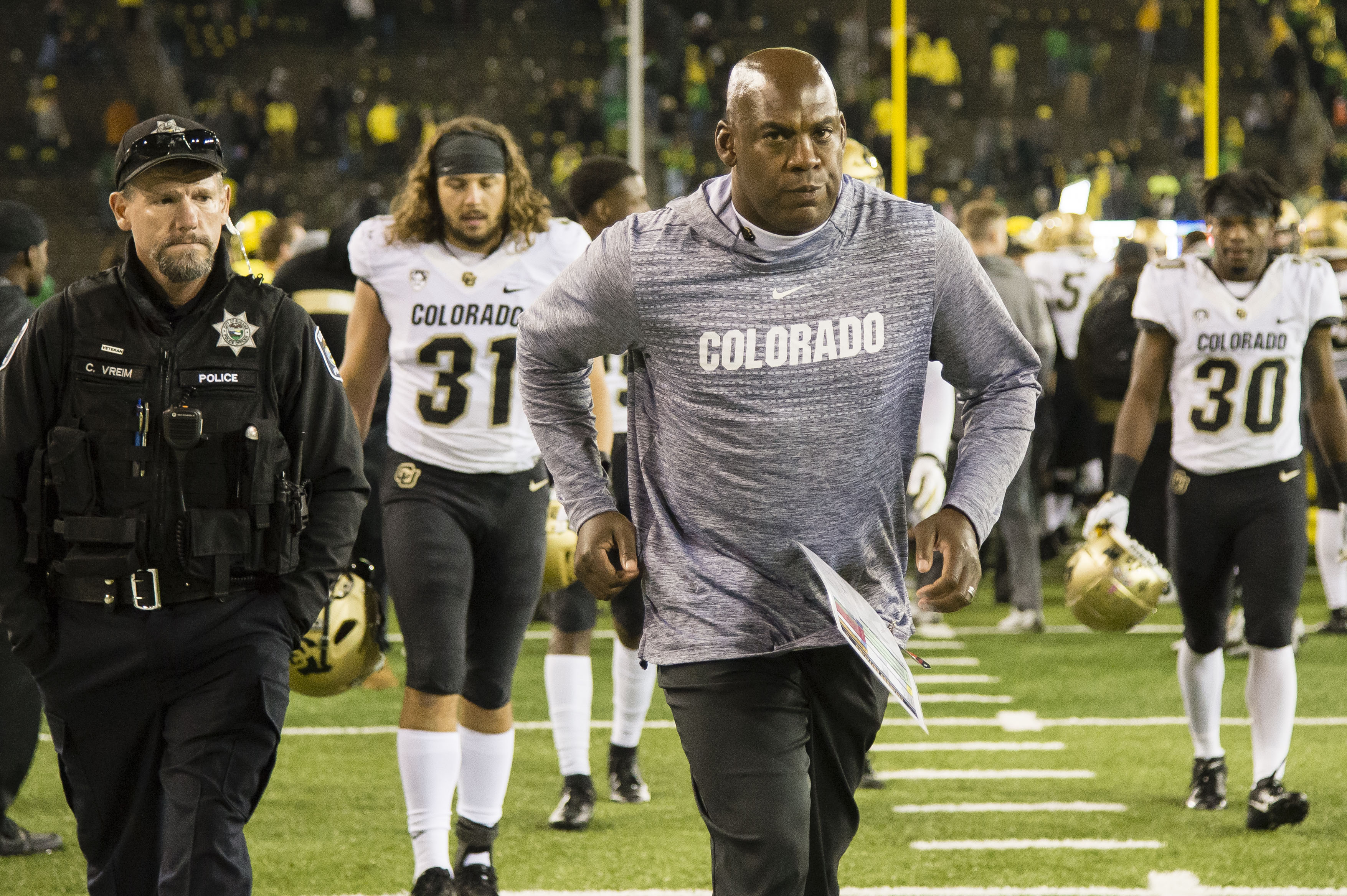 Following a 45-3 loss last week at No. 13 Oregon (5-1, now ranked No. 12), Mel Tucker's Colorado Buffaloes are 3-3. Their next opponent shouldn't be as dominant as the Ducks were, but Mike Leach and the Washington State Cougars are in need of a win too.
Colorado and Washington State (3-3) play in Pullman Saturday meaning back to back weeks traveling to the Pacific Northwest for the Buffs.
After winning their first three games of the season Washington State has dropped three in a row including last week's 38-34 loss to Arizona State. Colorado beat the Sun Devils (5-1, now ranked No. 17), back in Week 4 but injuries and mistakes have kept the Buffaloes from securing a win so far in October.
Defense was the main issue for Colorado against Oregon. The Ducks defense was stifling, snagging 4 interceptions and becoming the first team to hold the Buffs to single digits in scoring this season. Mel Tucker's defense, however, was unable to create any turnovers and did little to slow down the electric offense of Oregon. The Buffs surrendered 527 yards of offense, over 250 yards in both rushing and passing last week.
The Washington State offense has plenty of ability to move the ball and get into the end zone. Colorado will need to get the offense going again in order to keep up with Washington State. Mike Leach's air raid offense leads to points and big plays, as almost every receiver that caught a pass against Arizona State had a reception over 10 yards. Washington State's Anthony Gordon threw touchdowns to three different receivers last week and completed 44 of 64 for 466 yards. The senior quarterback threw no interceptions and was not sacked against the Sun Devils, so Mel Tucker will have to scheme up a way his defense can make Gordon uncomfortable.
The Buffs' defense is a concern with several players either battling or returning from injuries. The lack of depth has been exposed at times and a high scoring offense like the Cougars will be looking to exploit that. The Cougars have scored 58+ points in three games and have only been held below 30 points once (38-13 loss to Utah).
Fortunately for the Buffaloes, Washington State has also allowed opponents to score. The Cougars have allowed 38 points or more in each of their three losses. Steven Montez will need to forget about his 4 interception game last week and be ready to find his receivers on Saturday.
The Cougars have allowed a 100-yard receiver in their last three games, so the Colorado receiver room should be licking their chops. It's possible we will see touchdowns from Tony Brown, K.D. Nixon, and Laviska Shenault Jr., something that has yet to happen this season. The younger pass catchers who have contributed so far this season, freshman Dimitri Stanley and sophomore tight end Brady Russell, will be key as well to spread the ball around.
While it is not the same type of game as last week against Oregon, Colorado still enters their Week 8 match up as a heavy underdog. The Cougars are 12.5 point favorites, but Colorado will be fighting to find the end zone even harder this week after no trips and celebrations beyond the goal line against the Ducks.
Mel Tucker trusts that after another week of practice and film review, Colorado will limit penalties and other mistakes, like dropped passes and turnovers. This is a winnable game and Tucker doesn't want to see the Buffs beat themselves.
Colorado at Washington State will be broadcast Saturday, 10/19, on ESPNU at 5PM (MT).