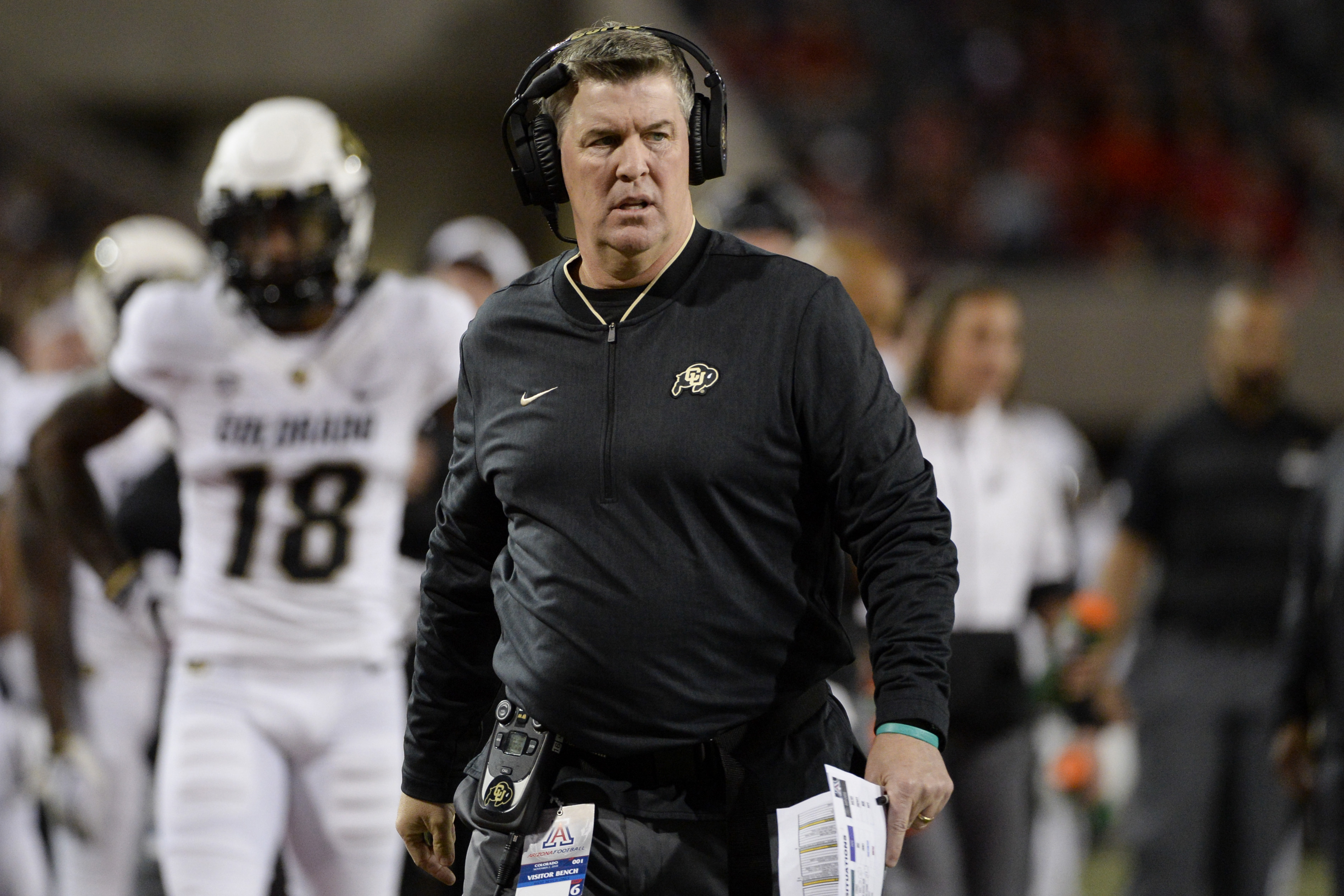 After losing its sixth consecutive game on Saturday, Colorado head football coach Mike MacIntyre has been fired, the school announced on Sunday.
MacIntyre led the Buffaloes to the PAC-12 Championship game in 2016 and signed a contract extension in January of 2017, but the program has had little success since. Over the last two seasons, CU is 10-13 and on the verge of missing the postseason the ninth time in ten years. Between the negative publicity of the Joe Tumpkin incident and the disappointment of the 2018 season, rumors of MacIntyre's exit had intensified over the last year.
On Nov. 12, Troy Renck of Denver7 News reported that CU intended to fire MacIntyre at the end of the season, which prompted the following response from Athletic Director Rick George.
"We do not comment on speculation or unsubstantiated rumors with anonymous sources. Let me just say I have made no decisions regarding the future of the football program. As I've stated in the past, we continually evaluate all aspects of all of our 17 intercollegiate sport programs."
Following Saturday's 23-point loss to No. 19 Utah at home, the program reached its breaking point with MacIntyre. On Sunday morning, George met with MacIntyre and informed the veteran coach that he would be returning.
"I want to thank Mike for six seasons of hard work and dedication to the program, both on and off the field," George said in a release Sunday morning.
"There's no doubt that the 2016 season was magical, and it appeared we were headed back to taking our place among the nation's elite.  However, analyzing the direction of the program over the last two years, I felt this is the necessary time to make a change."
The 53-year old head coach had a career record of 30-44 and was 0-9 with an opportunity to clinch a bowl berth over the last two years.