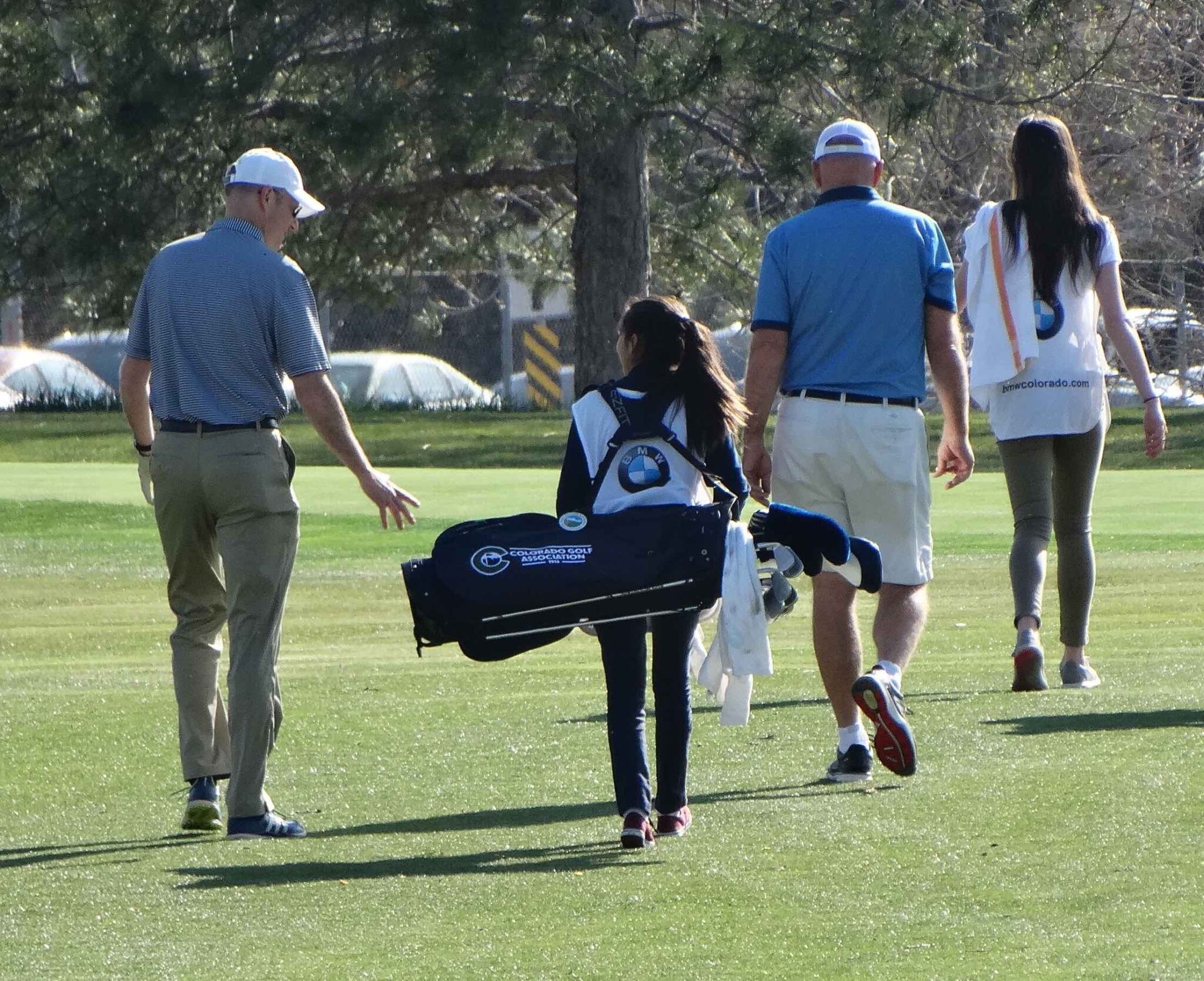 The following appears in the June Gambling and Golf issue of Mile High Sports Magazine
In 1948, the famed Saturday Evening Post attributed a famous (yet somewhat snippy) quote to Mark Twain, the inventor of Huck Finn, Tom Sawyer and Becky Thatcher – but not, apparently, the inventor or owner of a silky-smooth golf swing: 
"Golf is a good walk spoiled," Twain allegedly said. 
Over the years (and the internet), the Post's attribution has been questioned and discredited; the old scribe died in 1909 and plenty of tennis players and other sporting curmudgeons were complaining about golf long before Twain. Besides, would Twain, one of the greatest story tellers and presumably conversationalists, ever gripe about an 18-hole, walking experience – maybe even with a young caddie akin to Huck or Tom, just trying to find their way from one adventure to the next? Fat chance. Golf, after all, practically guarantees a good time, tall tales and four-ish hours with new or old friends. 
If anything spoiled that good walk, it might have been the golf cart, not the game itself. 
Oh, sure, there's nothing wrong with a glorious day on the golf course with a cart. The "modern" way to golf has been embraced by plenty of us, and let's face it, if you're golfing in the great state of Colorado, there's nothing to complain about – walking, riding, hacking or shooting par. Besides, it doesn't have to be one or the other. 
That's where the Colorado Golf Association comes in. 
As long as you're playing, that's all that matters. 
The CGA would certainly not adhere to the adage that golf is a good walk spoiled; in fact, they've turned that walk into a golden opportunity.  
Chief among the many things the CGA does for golf and golfers in Colorado (more on that shortly), is their support of the "Solich Caddie and Leadership Academy." What began in 2012 at CommonGround Golf Course in Aurora, has since added three more host golf courses, worked with more than 261 young caddies and has produced 30 Evans Scholarship winners (if you're not familiar with the Evans Scholarship program, Google it; the list of notable alumni is long and distinguished).  
The Academy creates opportunities for young people to develop leadership skills and enhance character through a foundation built around caddying. But these caddies aren't Tony D'Annunzio and Danny Noonan, and there's no end of season, unruly pool party, either. The Academy is much more.   
Through a two-year caddie-training program, young men and women have the unique opportunity to learn and benefit from the game of golf through caddying. Caddie grants, largely funded through local donations and CGA fundraising initiatives, are provided to underprivileged children to provide them with a chance to learn the caddie trade and develop skills that they will use both on and off the golf course. While caddying is the focus, student caddies are required to fulfill a community service requirement attend weekly leadership meetings discussing Financial Literacy and an ethics-based leadership curriculum. 
"When you experience a round of golf with a caddie, you realize that golf is much bigger than a game or a score," says Ed Mate, Executive Director and CEO of the Colorado Golf Association. "You realize how golf connects generations in such an amazing way. I love learning from these young people and when the round ends, I feel like I did something important. It just makes the whole experience bigger and more impactful. Because of this, I usually play better, too!"
Aside from Mate's scorecard, the results are undeniable. While the sheer number of successful caddies is impressive, it only takes one to realize the impact of the program. Look no further than Quincy Slaughter, currently an Evans Scholarship winner enrolled at the University of Colorado. 
"My two years at the Solich Caddie and Leadership Academy didn't just teach me about the game of golf – it was so much more than that," says Slaughter. "I learned how to talk to people and engage in their lives for a few short hours, how to be diligent in the work I did, and that I wasn't just representing myself but the Academy as well. Monday leadership classes had a great impact on me and instilled courage, work ethic, respect and responsibility.
"I can confidently say that every kid who walks into this program will be taking the first steps to a better future for themselves and their families."
While the Academy might be the crown jewel of the Colorado Golf Association's good works, there's a great deal more to the organization that sometimes flies beneath the radar or can even be misunderstood. Or as Ryan Smith, the CGA's Chief Development Officer, likes to point out: "The CGA does more than just provide handicaps for golfers in Colorado."
Obtaining that ever-useful handicap is, well, handy, but CGA members get much more. In exchange for the low, low annual membership fee of $59.95, membership benefits include: Access to the "Member Zone," a virtual golf shopping mall loaded with hefty discounts on CommonGround Golf Course, the home course of the CGA, and hotel, car rental, golf service or gadget a golfer could ever want; the CGA mobile app, which provides GPS at every course in the state and hosts a forum where golfers can post scores, track their stats and connect with their friends, all of which is run through the USGA Handicap system; first dibs at Member Play Days held at various private clubs in Colorado like Hiwan Golf Club, Columbine Country Club and TPC Colorado; and the opportunity to join or create "leagues" within the CGA's extensive network of more than 230 facilities all over the state.   
In essence, the CGA is a 62,000-member community that you may or may not know existed – but should.  
The organization's focus is on the future – the future and quality of golf in Colorado and the bright future of young people in general. But its history is worth noting. It's an organization that's been doing good for longer than one might think. 
"The CGA has an amazing golf history and I see my job as honoring that history and building on it," says Mate, who was an Evans Scholar winner himself.  "We have hosted an incredible number of high-profile golf championships in Colorado—most notably the 1960 U.S. Open that was won by Arnold Palmer at Cherry Hills. This Open is still considered by many to be the greatest U.S. Open in history due to the way Palmer won, the way Ben Hogan lost, and the emergence of Jack Nicklaus as a rising star. And I am incredibly optimistic about the future, as Colorado will only become a more active and vibrant place.
 "And golf is poised to be a big part of that."