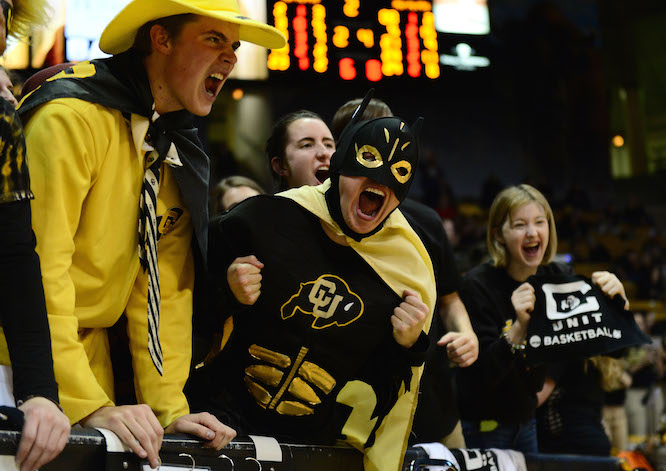 The University of Colorado men's basketball team released its full non-conference schedule Friday, a slate that includes eight NCAA Tournament participants and three NIT participants from the 2014-15 season.
The Buffaloes will open with back-to-back games away from Coors Event Center for the first time since 2003-04, beginning with their Nov. 13 tilt with Iowa State at a neutral site (Sanford Pentagon (Sioux Falls, S.D.)) and followed by Auburn on Nov. 17, a game that will be part of the ESPN 24-hour College Hoops Tip-Off Marathon.
CU's home opener (Nov. 20) begins a five-game home stand starting with Portland and Nebraska Omaha (Nov. 22) in CU's first-ever meetings with the Pilots and Mavericks, respectively.
The last three of five straight home games are part of a four-game all-Colorado stretch. They conclude the home stand  with Air Force (Nov. 25), Northern Colorado (Nov. 29) and Fort Lewis College (Dec. 2) all making their way to the Coors Events Center.
The Buffs then travel just a few miles north for their second true-road game of the season, taking on in-state rival Colorado State Dec. 6 in Fort Collins.
The full schedule, including previously-announced conference opponents, now features 11 opponents that won over 20 or more games a year ago (Arizona, Oregon, Stanford, UCLA, Utah, Colorado State, BYU, SMU, Kent State, Iowa State, Fort Lewis College).
Colorado has also committed to participate in the Las Vegas Continental Tire Classic in late December, as previously announced.
All game times are to be announced, save the opener against Iowa State, which has been scheduled for 6 p.m. MT.