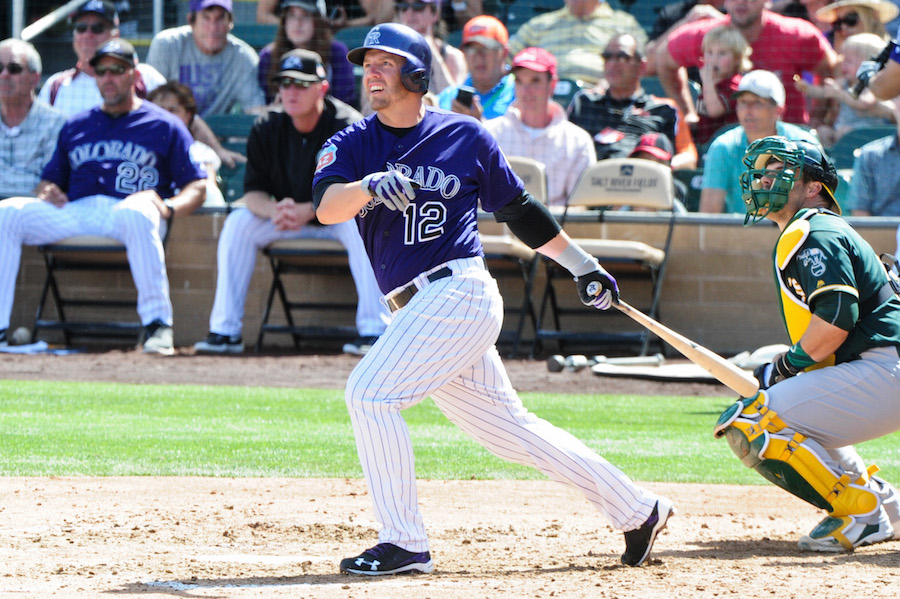 The Colorado Rockies' starting first baseman during the 2016 season will be returning to the franchise. On Wednesday, the team announced that it has signed Mark Reynolds to a minor-league deal, with an invitation to join them in camp for spring training.
During his first season in the Mile High City, the 33-year-old Reynolds hit for a career-high .282 average, also belting in 14 home runs and 53 RBI in 118 games. He was however, sent to the disabled list twice with fractured in his left hand.
Reynolds is a career .234 hitter, with 251 home runs and 714 RBI. During his 10 years in the big leagues, he has spent time with the Rockies, St. Louis Cardinals, Milwaukee Brewers, New York Yankees, Cleveland Indians, Baltimore Orioles and Arizona Diamondbacks.
Free agent signee Ian Desmond is expected to start at first for the Rockies next season; but the retention of Reynolds does open up some interesting possibilities. While Reynolds does have significant experience at third base, some in the outfield and one game at second, Desmond has shown the ability to play at a high level all over the diamond. With Reynolds plenty adequate playing first, he could theoretically slide in for Desmond on occasion, allowing him to sub for several other players should they need a day off (ala Ben Zobrist).