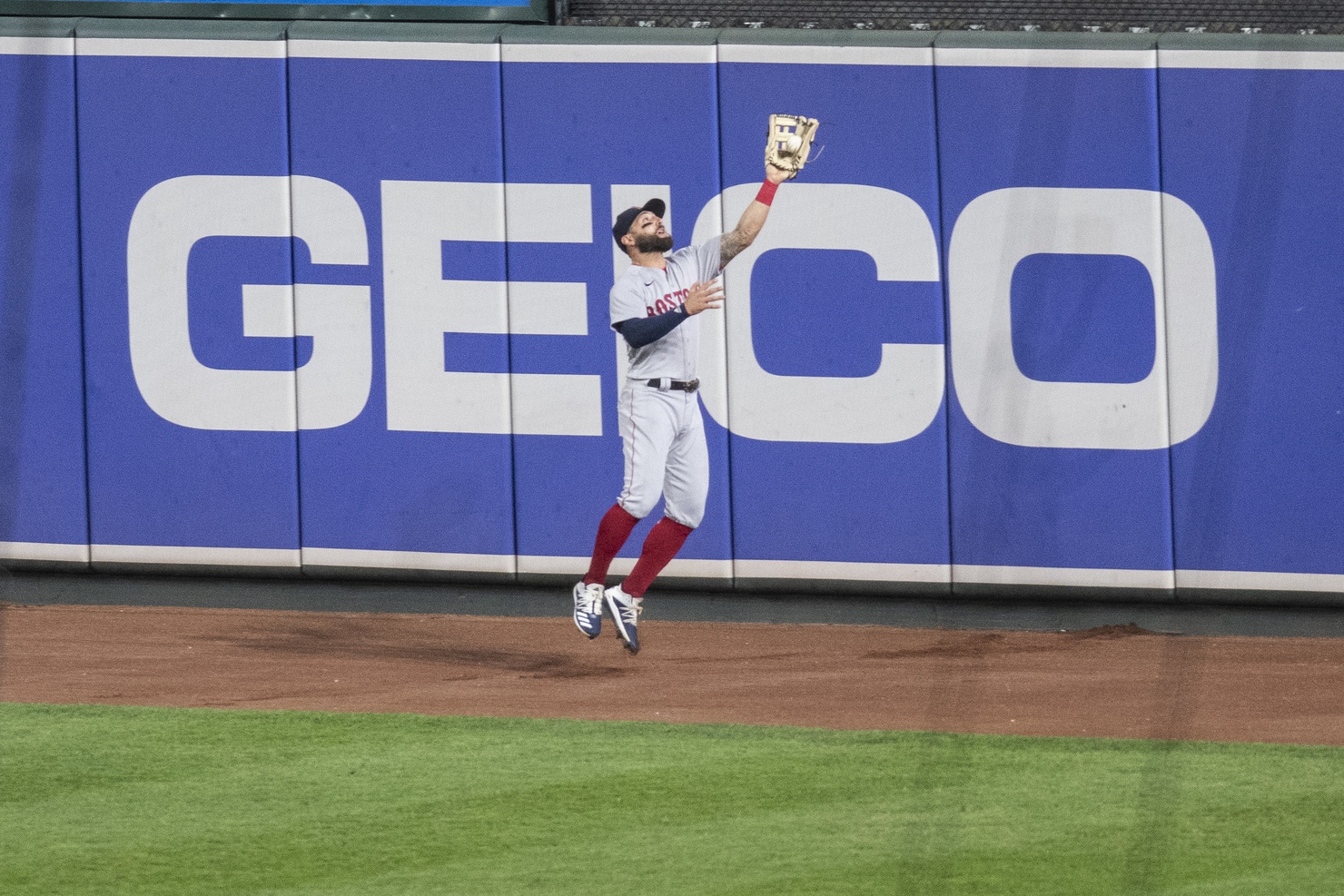 After the acquisition of Mychal Givens, the Rockies made one final deadline move, adding veteran outfielder Kevin Pillar. Long known for his defensive prowess, Pillar has also had the best offensive season of his career thus far, posting a 109 wRC+, (his previous high was 94 in 2015).
At face value, this seems like a solid grab for a team with defensive questions and a severe lack of hitting depth in the middle-to-bottom of the order. While Pillar isn't a downgrade at all, it's more likely that this trade will end up being a lateral move moreso than a step forward.
Once a defensive wizard, the past few years he's only been marginally above average. His last positive season as a defender by Defensive Runs Saved was 2017. Outs Above Average has had him near league average since 2016. This year has been no exception. No longer the Superman he used to be, his value as a patrolman in the vast green sea of Coors is severely mitigated.
As mentioned previously, Kevin Pillar has been producing above average results at the plate. Past the actually results however, are some concerning numbers that would suggest Pillar hasn't actually been that great offensively this season. The outlier production so far this season already suggests likely regression to the mean, as he's been consistently in the high 80's/low 90's in wRC+.
Outside of this however, Pillar's batted ball profile is pretty poor. On a team that has struggled offensively as a unit, Pillar's xwOBA would rank second-to-last among Rockies outfielders above only the mightily struggling David Dahl.
With Blackmon and Tapia as locks in the starting lineup and holding down the corners, Kevin Pillar would have to leap David Dahl, Sam Hilliard, and Garrett Hampson for a spot in centerfield. Dahl has just not been good all season so we can comfortably say that Pillar would produce over him.
The other two may be a different story. Defensively Pillar's major appeal doesn't really favor either player as both reside in the 76th percentile for Outs Above Average. Hillard edges Pillar in xwOBA by 7 points, but to decide over this is splitting hairs.
As of now, these players are putting up similar production and it seemed redundant to have both of these guys on the same roster. This doesn't even address the fact that Garrett Hampson plays the best centerfield on the roster. He already has the most Outs Above Average as well as the most speed, but he ranks 3rd on the Rockies and 2nd among the infielders in xwOBA.
With two players in his position who are younger and arguably better, the numbers make the decision a conflicting and confusing one. The acquisition of Pillar should probably only be used as a depth piece.
My suggestion for using Pillar would be to slide into right field off of the bench during the days that Blackmon needs to rest by DH'ing or sitting. Pillar's value this season defensively has even been better as a right fielder than any other spot.
If Pillar becomes an everyday player, expect slightly above average defense and some mild offensive regression.