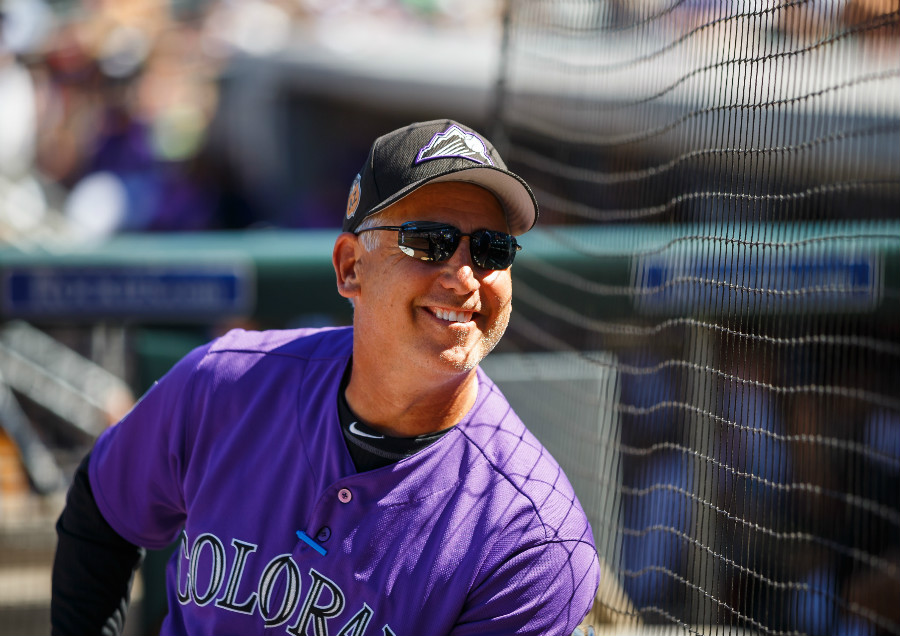 When Colorado Rockies manager Bud Black took the job as the teams' new skipper, he knew what he was getting on the surface with standouts by the likes of Nolan Arenado and Carlos Gonzalez. Now, just about halfway through Spring Training, Black has been impressed with what he has seen both out of the present and future of the organization.
"I think the overall depth in our organization is in a good spot," Black said. "I think that's reflected in some of the rankings of our minor league system…What I've seen first-hand is some guys with some skill. The skillset that looks to be [that of] a Major League player, I like that…Our guys are showing well, so it's a good sign."
Although former prospects Trevor Story, Jon Gray, and Jeff Hoffman have all graduated from the minors to the big leagues, Colorado's farm system is still one of baseball's best, loaded with young talent that the organization is optimistic will be the next wave of standouts at 20th and Blake.
However, it looks as if the Rockies depth will come into play earlier than expected this season. Already Colorado has lost four key players to injury in David Dahl, Chad Bettis, Ian Desmond and Tom Murphy.
Since the beginning of camp, players and prospects have been given the opportunity to show Black and the new regime what they are made of. Now, with spots in the starting rotation, outfield, and first base open for prospects and seasoned veterans the extent of the rox depth will show.
"It will be a critical evaluation moving forward." Black said over the over the weekend. "There's a number of guys who are going to be given that opportunity to show us what they can do…These next three weeks will be performance based and critically evaluated."
The Rockies have two different sources of depth: the youth and the veterans.
Colorado has a youthful farm system loaded with talent. Players like German Marquez, Raimel Tapia and Kyle Freeland are all nearing call-ups and could be impact players for the Rockies while they deal with injuries to core players.
While the youth would be great, the logical route is to install veterans into the lineup. Luckily for Colorado, they already have those guys. With the injuries to Dahl and Desmond, vets Gerardo Parra and Mark Reynolds will get their opportunity to showcase themselves.
Parra is coming off a down year in which he hit .253 with seven home runs and 39 RBIs and Reynolds is coming go off of a solid year in which he belted 14 home runs and 53 RBIs while hitting .282 at the plate.
Although injuries are not ideal, the Rockies have good enough depth to be successful while their starters recover from injury, leaving injuries as no excuse if Colorado sputters out of the gate.