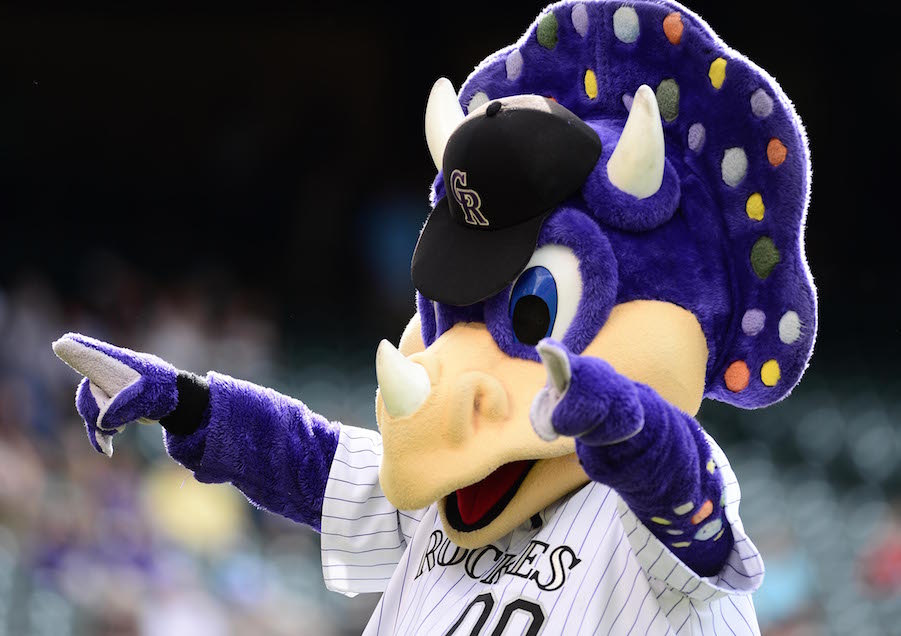 We've been saying for years that the Colorado Rockies hands down have the best Twitter account in Denver sports. On Tuesday they again showed why, with a little assist from Jeopardy! and Sports Illustrated.
SI posted a clip from the classic TV quiz show of contestants giving some epic fail answers to questions related to the category "NFL Teams by Hall of Famer."
Most of our readers will know the answer to clue number one: "Defensive Tackle 'Mean Joe' Greene."
Alex Trebek had to help out his contestants with "Pittsburgh Steelers."
A contestant took a crack at the next clue: "Running Back Marcus Allen."
Her answer? "The Colorado Rockies."
Some diehard football fans on Jeopardy! tonight pic.twitter.com/xY9PGickz2

— Sports Illustrated (@SInow) September 25, 2017
Of course, the best Twitter account in Denver sports had to have a little fun with the answer, offering this hilarious reply.
.@Jeopardy Can we at least give Anupama partial credit? ?

(cc @MarcusAllenHOF) pic.twitter.com/YYEM6vdpMu

— Colorado Rockies (@Rockies) September 26, 2017
Yes, you're seeing that correctly. The Rockies actually have an employee named Marcus Allen, the team confirmed in a later reply.
Best part is this is real. Marcus works in our in-game entertainment group.

— Colorado Rockies (@Rockies) September 26, 2017
Thank you Rockies, for winning Twitter once again. No go out there and win that final Wild Card spot!