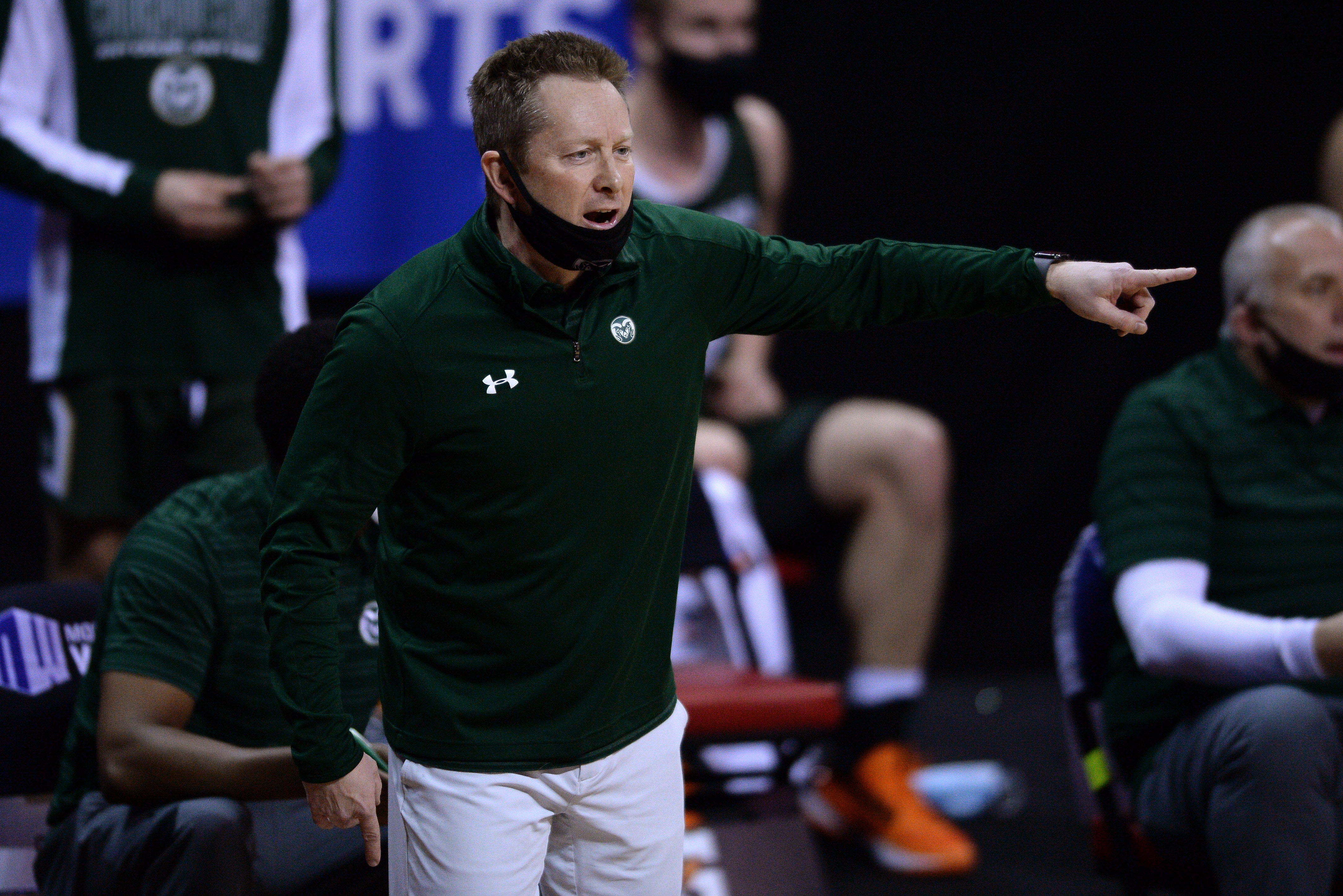 Courtesy of CSU Athletics:
Colorado State University has extended the contract of head men's basketball coach Niko Medved, announced today by director of athletics Joe Parker. The extension will keep Medved as leader of the Rams through the 2026-27 season as well as provide other benefits for the program.
"Niko Medved has proven to be an ideal leader for our men's basketball program," said Parker. "We are excited about what is ahead as Niko, his staff and the team continue to develop the program. Their focus has been on building a championship culture and we are committed to supporting their efforts."
"My family and I are very thankful for the opportunity we have here at Colorado State," Medved said. "It's a blessing to work at such a great place with so many great people. Thank you to President McConnell, Joe Parker and everyone at Colorado State for your support."
In addition to the extension, CSU has added to the basketball staff salary pool and bonuses and will also add a bonus to Medved for remaining as the leader of the program.
In his fourth year as the head coach of the Rams' men's basketball program in 2021-22, Medved has continued to show his prowess in program improvement, having led his respective squads to increased win percentage over the previous season in each of his eight years as a leader. That includes all three seasons at CSU, resulting in a nine-win improvement over two years and a 20-8 record this past season that earned him Mountain West Coach of the Year from the league's media and United States Basketball Writers Association District Coach of the Year honors. He led CSU to its second consecutive postseason invitation, as the Rams played in the National Invitation Tournament, advancing to the semifinals with wins over Buffalo and NC State and eventually finishing 2-2.
The Rams concluded the COVID-19 shortened 2020-21 season at 20-8, marking the first back-to-back 20-win seasons since 2011-12/2012-13 when Medved was an assistant coach on the staff, and a program-best 14-4 record in the Mountain West. CSU returns three All-Mountain West players, all five starters, nine letterwinners and more than 90 percent of its scoring, rebounds, assists and minutes from last year's squad.