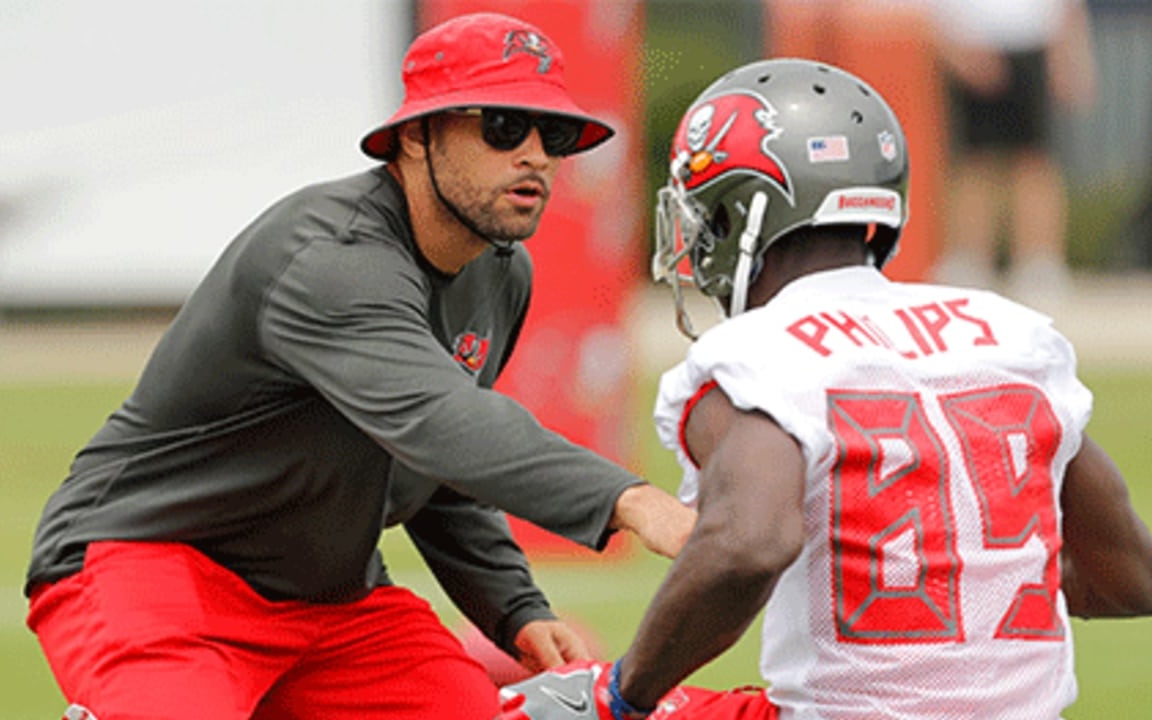 From the NFL back to college.
Anthony Perkins is the new Colorado State football cornerbacks coach, per a release by the school on Wednesday morning. Perkins brings along seven years of coaching experience, and before that, was a player for the rival Colorado Buffaloes.
From 2007-2011, Perkins was a nearly full-time starter at free safety despite an MCL tear in his junior year which limited him to only five starts that season. Still, he was a phenomenal tackler for a defensive back, with 236 tackles in his four-year career. That ranks 41st all-time at CU.
After his playing days were over, Perkins went onto play in preseason games for the Denver Broncos before becoming the quality control assistant for the Buffs in 2012. He was then the secondary coach for Indiana State (2013-14) and then the cornerbacks coach for Ohio University (2015-16).
The last two years, Perkins was the assistant to the head coach for the Tampa Bay Buccaneers, overseeing day-to-day operations with the team while also working with the defensive backs.
"I am excited to welcome Anthony Perkins and his family to Colorado State," said Bobo via the release. "Anthony brings a wealth of knowledge and experience that will make an immediate impact and a great addition to CSU."
Perkins comes in to replace Eric Lewis, who after one year, left to coach the defensive backs for Boston College of the ACC. Lewis was one of three coaches the Rams lost in a 10-day period last month, meaning Perkins will likely not be the last coach signed by CSU in the near future.
The Rams have brought in Jordan Jefferson as a graduate assistant wide receivers coach, but they will likely still hire on a full-time receivers coach after losing Alvis Whitted to the Green Bay Packers. And Ryan Davis, the strength and conditioning coach, needs to be replaced as well.
Perkins will handle coaching the cornerbacks while George Helow coaches the safeties, as they did last year. It's an interesting two-headed approach to coaching the defensive backs, an area in which the Rams desperately need to improve in a hurry.
Today is the National Signing Day, and Colorado State is set to bring in more athletes to round out their 2019 class after signing 17 in December.