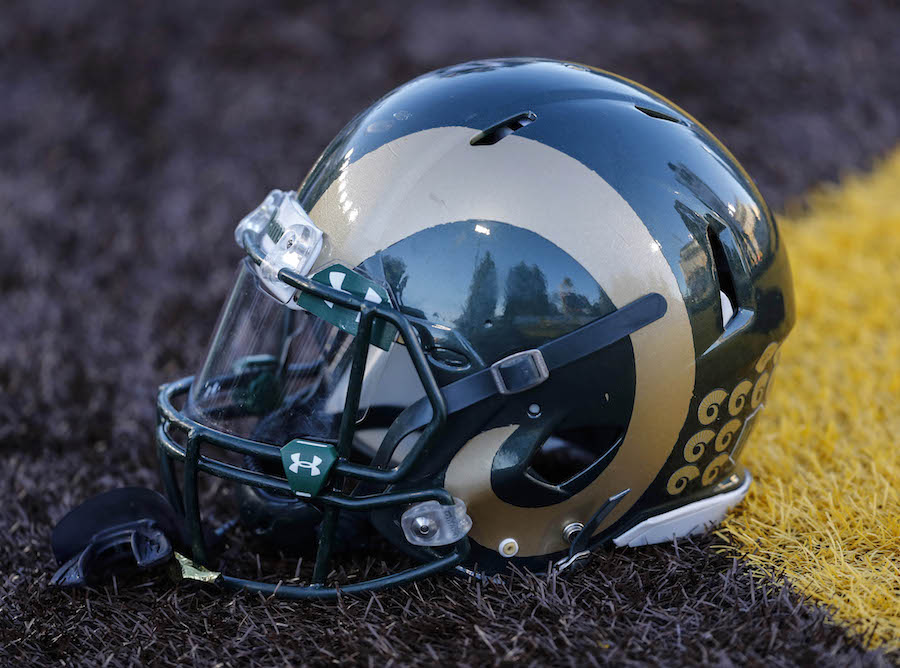 When Colorado State joined the Mountain West Conference, it was a step forward, but not nearly far enough.
The Rams have aspirations that extend beyond relevance. They want to compete. Even more simply, they want the opportunity to compete. And that's impossible to do if you're not in one of the NCAA's Power Five conferences.
Not only are they forever left standing on the outside of the College Football Playoffs, but they're made to be a second-class recruiting destination, as players will often choose a disappointing Power Five school over an overachieving Mountain West team.
But according to documents obtained by ESPN, that could be changing.
"With Big 12 expansion back on the table, officials from the University of Houston, the University of Memphis, University of Central Florida and Colorado State University have been lobbying members of the Big 12's composition committee," ESPN's Jake Trotter wrote.
According to Trotter, Colorado State president Tony Frank has sent a brochure to Gordon Gee, West Virginia president and one of three Big 12 presidents in charge of exploring expansion candidates, promoting his school.
In a letter to Frank, Gee responded kindly.
"Indeed, Colorado State is making a statement and moving swiftly into the forefront of universities, not only in your region but nationally," Gee wrote. "Be assured that my colleagues in the Big 12 and I will take careful notice."
An expansion into the Big 12 would be massive for Colorado State athletics. Over the last half decade, the Rams have done everything in their power to build their football program, and it's worked.
A move to a Power Five conference would be well deserved.