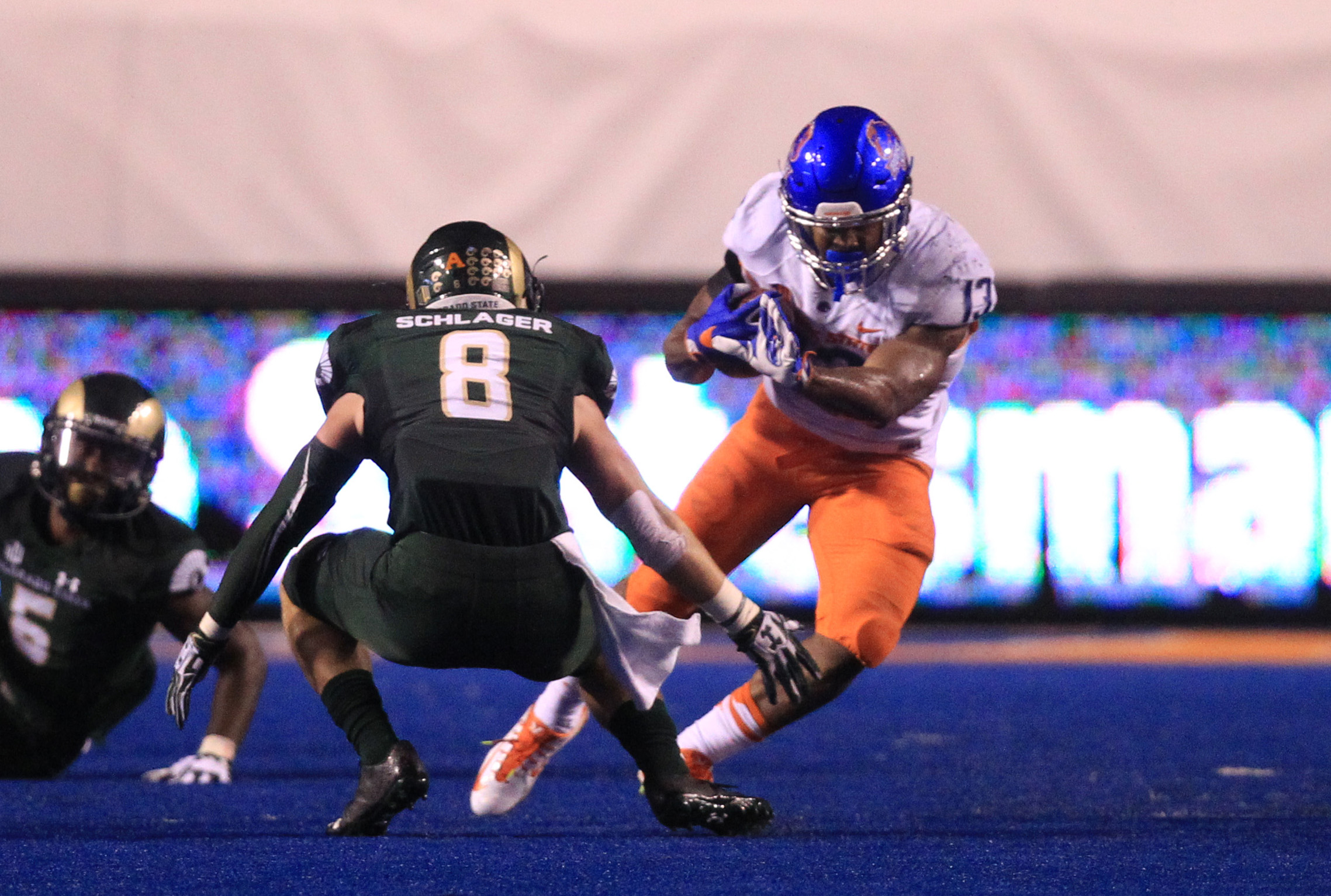 Among the areas that the Colorado State Rams are working to improve this spring, the defensive backfield makes the list.
The Rams lack depth at safety and corner, and unfortunately for them they have had their hands full every day with receivers Michael Gallup, Olabisi Johnson and Tennessee transfer Preston Williams.
Despite the Rams' offense's second big scrimmage of the spring, head coach Mike Bobo doesn't believe that the lack of depth has played into the defensive backfield's performance through the spring thus far.
"The ones went 30 something snaps," Colorado State head coach Mike Bobo said of the second scrimmage. "They played a half of football and they didn't make any plays. That's an excuse that's built in if we want to use and if they want to use it, so we're not using that."
In an attempt to add to their depth, wide receiver Anthony Hawkins and safety Justin Sweet saw some work at corner during Tuesday's practice.
For senior safety Jake Schlager, the lack of depth means more reps for him and some of the younger players that might not see this type of workload otherwise.
"Obviously we're doing more because we have four safeties and were short on numbers so more people are getting more reps," Schlager said. "It's not a bad thing though everybody is getting those reps and everybody's learning more. It gives everybody room to play and just learn a system when they don't really get that chance throughout the fall but when you do that you build more depth and the more depth you have, the better off you are."
According to senior cornerback Kevin Nutt Jr., the lack of depth during the spring doesn't have to be a bad thing. Nutt claims that the extra work is only making him tougher for the fall.
"I feel like it has affected me in a positive way because when I start getting to a point when I'm physically tired, mentally, it helped me figure out a way to push through and push through the pain and being exhausted and keep my technique where it's needed to be to compete," Nutt said. "In game situations, there may be a time where I can't come out the game and when I'm dead tired, I could just push through and it wouldn't be a problem."
Along with increasing Nutt's stamina, the added reps are also giving the senior cornerback the opportunity to develop into a leader that the Rams' defense could benefit from.
"I definitely have to step up this year becoming the older guy of the group," Nutt said of his role. "It's just something that our defense really needs is leadership right now, and I will have to be one of the ones that step up and take that role."
The offense has stolen the show in the Rams' two scrimmages thus far, but the secondary will have one more opportunity to make an impression in some live action when they take the field for the Green and Gold Spring Game on April 22.