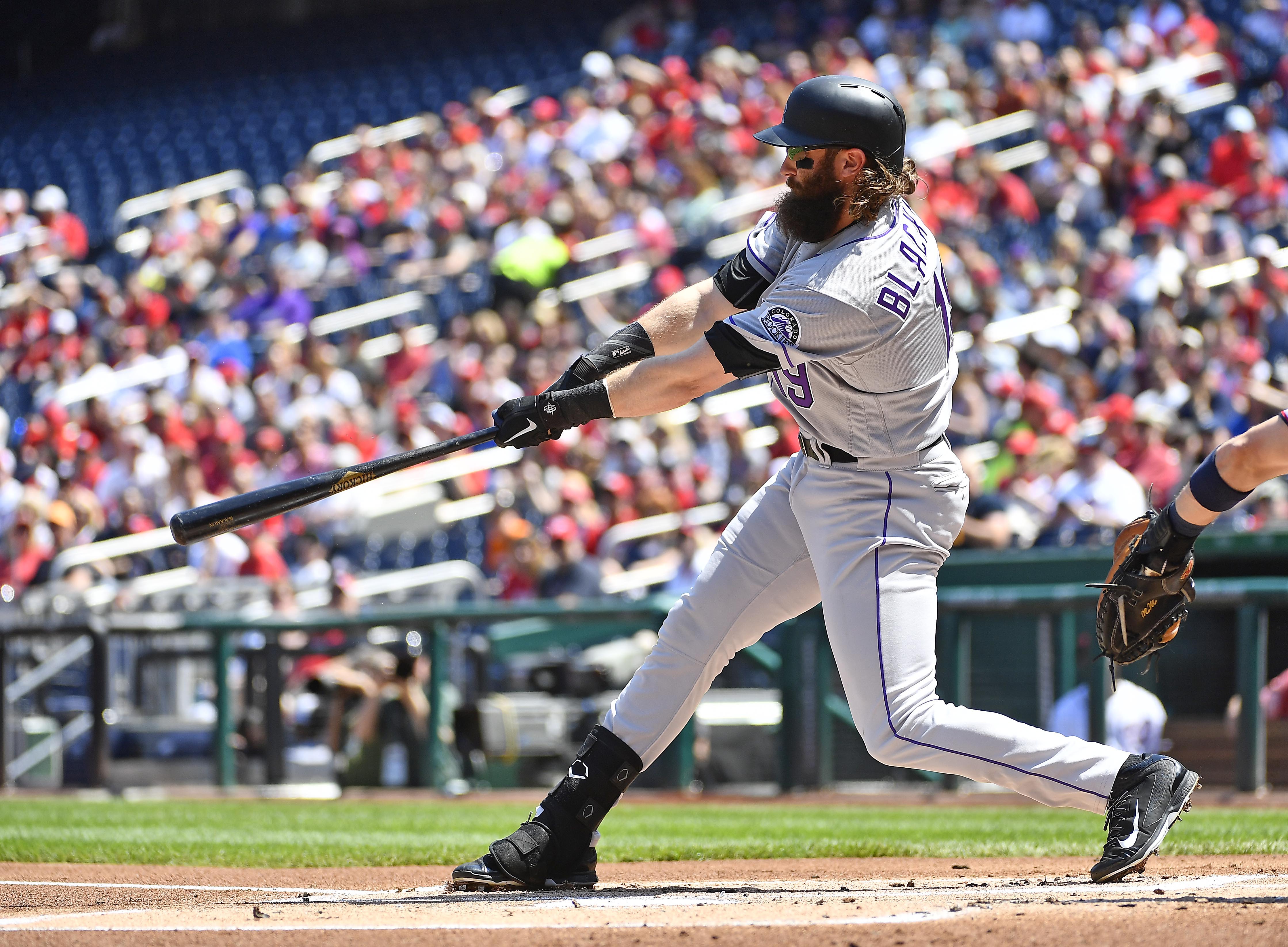 Washington Nationals pitcher Max Scherzer allowed a first-inning two-run home run to Colorado Rockies outfielder Charlie Blackmon, but then retired the next 20 batters as the Rockies offense sputtered to a 6-2 loss in Washington.
Blackmon belted his fifth home run of the year over the right-field scoreboard at Nationals Park, but the Rockies couldn't solve Scherzer the rest of the way. The Nationals ace threw 103 pitches, pitching seven innings and allowing only two earned runs and one hit. Scherzer fans 11 Rockies in the win keeping the Nationals chances at a split-series alive.
Jon Gray (1-3) took the mound for the Rockies hoping to bounce back from his previous start, a five inning – seven earned runs allowed performance against San Diego. Gray once again struggled against the Nationals pitching 5.2 inning while allowing five earned runs and eight hits.
Gray did start the game strong, only allowing three base-runners and a solo home run leading up to the sixth inning, but that's where everything fell apart. Gray allowed back-to-back singles to lead off the inning before the runs starts to come. Matt Wieters — who solo-homered off Gray earlier in the 4th inning — got the scoring started once more on a single to left-field, tying the game at two.
The Nationals would score three more runs in the inning, including a two-run double by Moises Sierra and that's all they needed as Colorado wouldn't score again in the game.
Striking out as a team 14-times and finishing 0-2 with runners in scoring position. Colorado's offense was non-existent after the first inning. Collecting only two-hits in the game, the Rockies four through eight hitters in the line-up combined at the plate 1-15 with eight strike-outs.
What's next
Colorado is expected to send Tyler Anderson (0-0) to the mound against Nationals pitcher Stephen Strasburg (2-1) with an opportunity to win the series Sunday. First pitch 11:35 MST at Nationals Park.