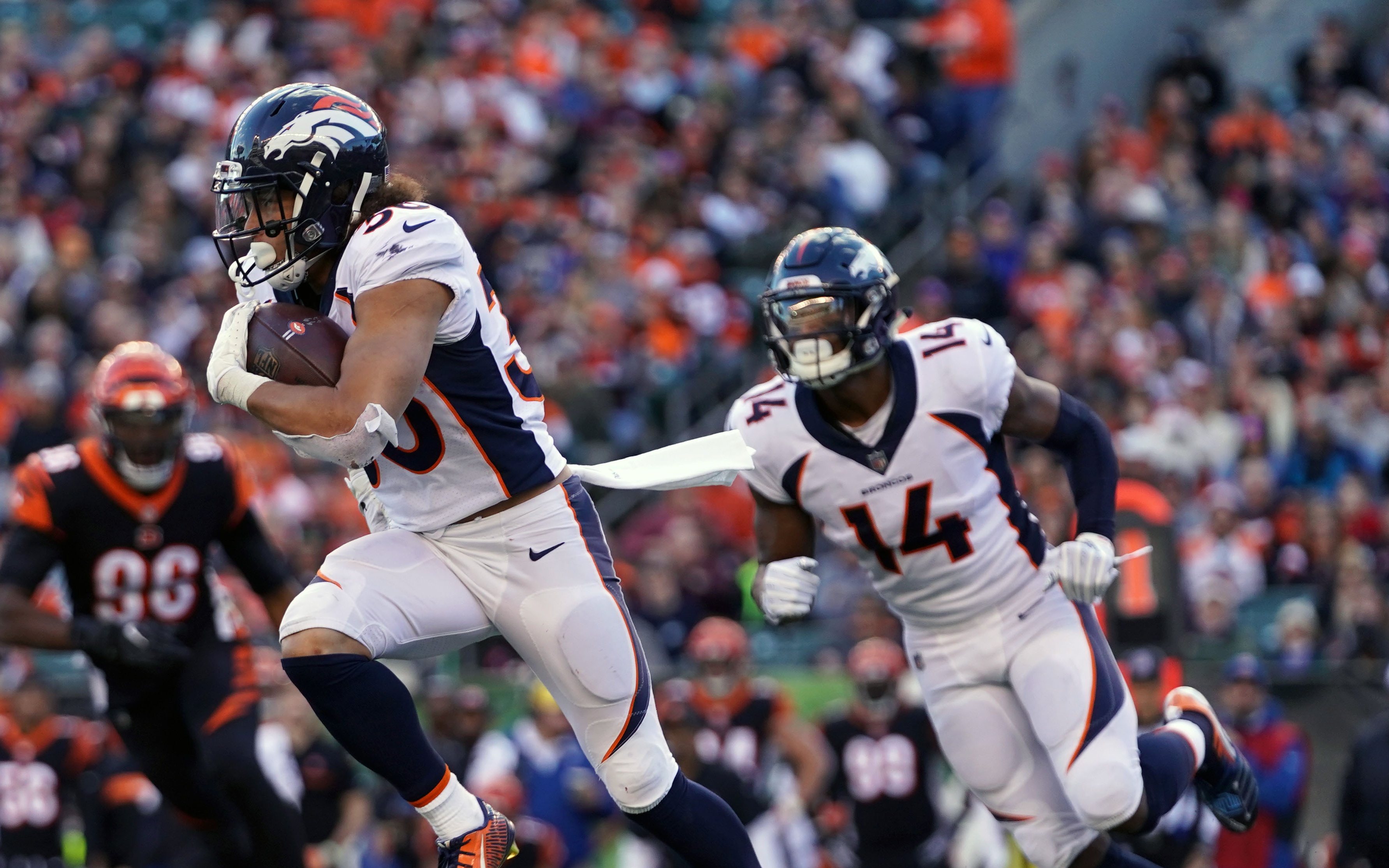 With several changes in the offseason in the NFL, the Denver Broncos skill position players are certainly beginning to stack up next to the best in the AFC.
From the dynamic play of Phillip Lindsay, to the promise of rookie Noah Fant, Broncos Blitz podcast host Ronnie Kohrt takes a peek at the offensive weapons for Denver and where they rank in the AFC.
Kohrt says Denver's crop of offensive talent is very good and just about as talented as the top 3-4 teams in the AFC.
Click here to listen to the full Broncos Blitz podcast with Ronnie Kohrt.
You can follow Ronnie Kohrt on Twitter for more news regarding the Broncos by clicking here and catch up on latest conversations about the Broncos, or listen to the podcast below.
Click here to listen to past episodes of the Broncos Blitz podcast and access the Broncos Blitz archived vault.