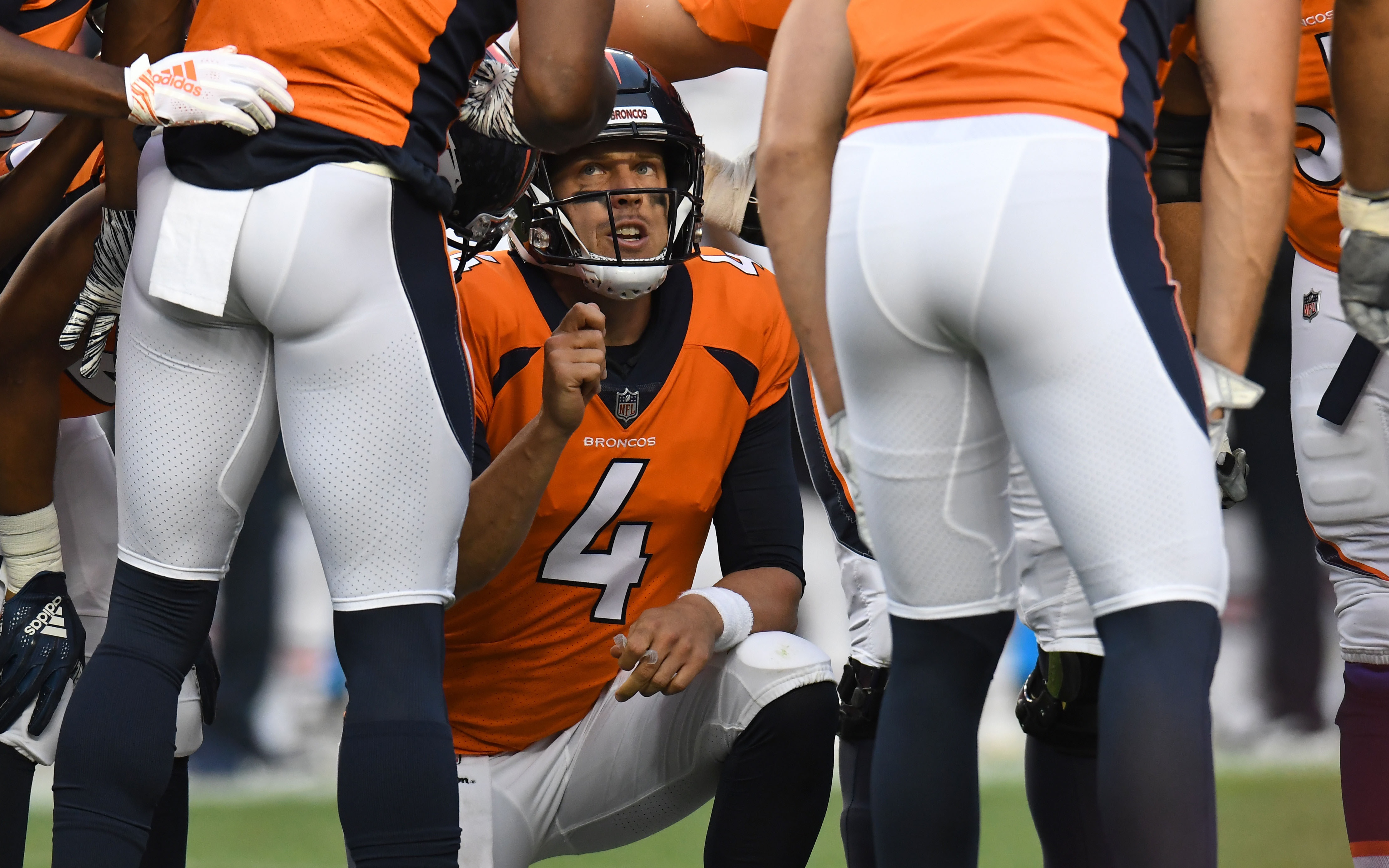 Is Case Keenum finally the answer as "the guy" at quarterback for the Denver Broncos?
Ever since the 2015 season, the Broncos have been cursed by sub-par play at the quarterback position. Without a doubt, 2017 was the most tumultuous of the seasons.
Three different quarterbacks — Trevor Siemian, Paxton Lynch, and Brock Osweiler — started for Denver over the course of the season; it was a recipe for disaster. Cut to 2018 and Lynch is searching for a roster spot, Osweiler snuck onto the Dolphins roster, and Siemian was just able to keep his backup job in Minnesota.
In their place enters Case Keenum, a journeyman coming off the best season of his career. Is the former Viking an improvement on last year's quagmire, or will quarterback problems continue to plague the Broncos?
The numbers appear to favor the former. Siemian entered 2017 as the starting quarterback after winning a competition against Lynch. According to Pro Football Focus' analytics, Siemian was also the best quarterback on the roster, grading out at a 53.0 while Lynch and Osweiler were given a 43.3 and a 47.3 respectively.
The Paxton Lynch era has come to an end in Denver. Here's how he compared to other #Broncos quarterbacks over the last few seasons. #BroncosCountry pic.twitter.com/JwnIuL3VzZ

— PFF DEN Broncos (@PFF_Broncos) September 4, 2018
Keenum, on the other hand, was graded 81.4, easily the best grade of his career and much better than any of the former three Broncos QBs. What's surprising though is that even Keenum's 2014 season, the worst of his career analytically, was 54.7. That means the worst Keenum has ever played is still better than the best of Denver's quarterback room a season ago.
The new Broncos quarterback also only had one game last season that graded out below a 60, his Week 4 performance against the Packers. Siemian, on the other hand, had just four games where he was graded above 60. Osweiler was able to get over 60 just three times while Lynch's best outing was a 50.1 grade he got for his game against Oakland. During that game he posted a jaw-dropping, awe-inspiring, 9 completions on 14 attempts for 41 yards and an interception.
Let's pretend every game is like a quiz your kids would take in school. Anything below 60 is an F, the 60-70 range gives you a D, 70-80 a C, 80-90 a B, and anything above 90 earning you an A. The Broncos' report card last season would've been 11 Fs, three Ds, and two Cs. The Broncos weren't the proudest of parents, to say the least. On his own, Keenum's grades were one F, seven Ds, six Cs, and two Bs. By no means incredible but it's pretty good considering even Tom Brady got an F, and three Ds last season himself.
So, is Case Keenum an improvement upon what Denver had in 2017? According to the analytical numbers, he undoubtedly is.