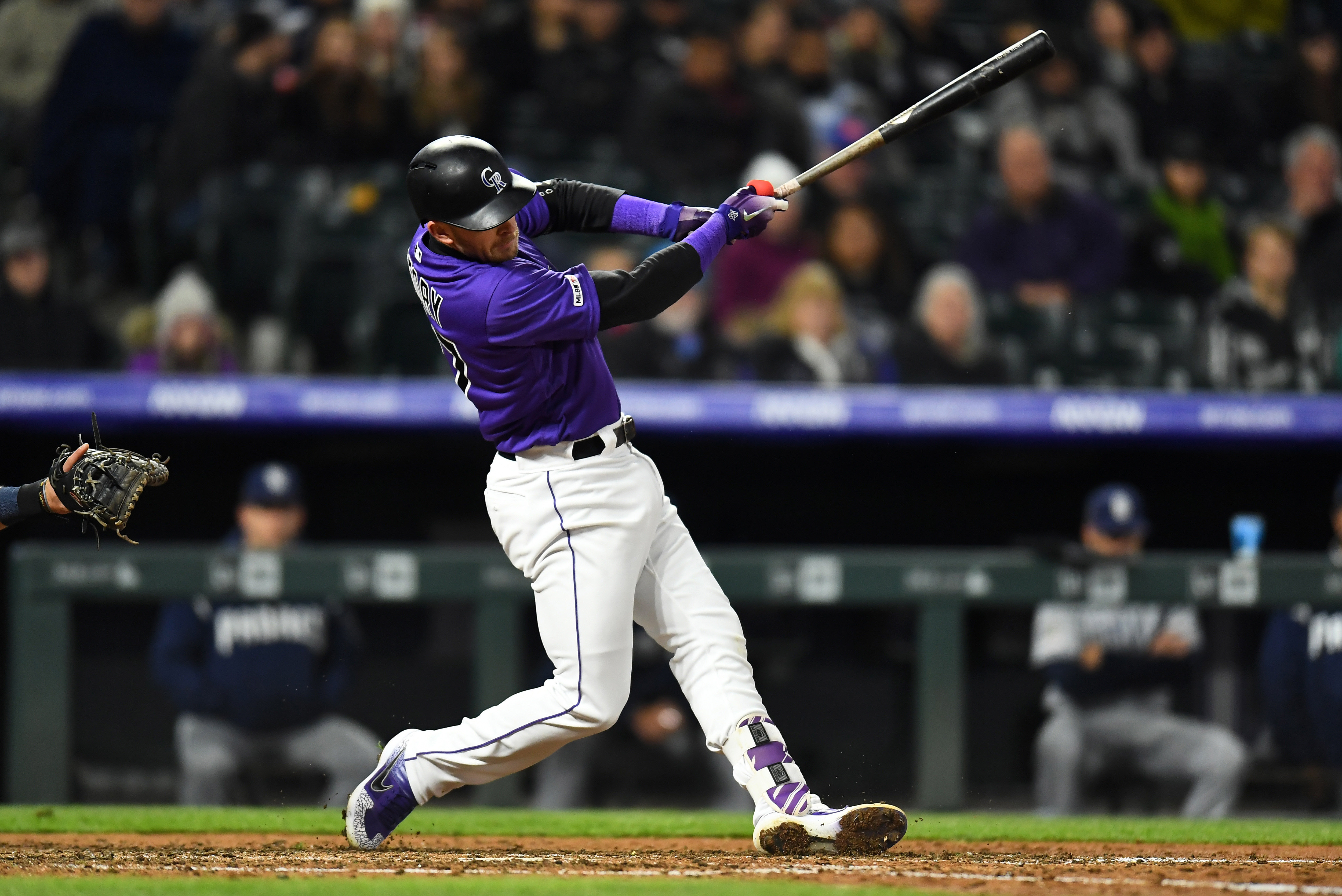 Riding a self-created wave of momentum in May, the Colorado Rockies have begun to swing the bats and garner runs at a league-leading level. With their profits at their highest level all season, could it continue?
When viewing the Rockies' most recent success, their approach at the plate has clearly changed.
During the club's prolonged slump to start the year, strikeouts were a glaring problem. The Rockies had 287 through the season's first month, striking out over three times as much as they walked (86).
Amongst their woes, there have been seven times so far in 2019 that the Rockies have scored one run or fewer. In four of those instances, they've struck out double-digit times, adding up to 71 punchouts in just those seven contests to only 13 walks.
In the month of May, those trends have shifted.
"I think the quality of the at-bat for me is swinging at strikes (and) taking balls," Manager Bud Black said. "I'm seeing that we're executing based on our pregame (preparation)."
The strikeouts are still there. In eight contests, they've accrued 11 punchouts five separate times. In that same span, they've also registered five-or-more walks three times, including a nine-walk outing against the San Francisco Giants in a 12-11 win.
For the Rockies, their ratio of strikeouts to walks has shifted from north of 3-to-1 to just over 2-to-1 in the latest eight-game stretch. In turn, they've averaged 8.6 runs per game in May. That streak is rare. 
Historically, the Rockies are currently on a record-breaking pace. Since 1938, the highest number of runs scored in a calendar month was by the New York Yankees (275). Their total came in 36 games (7.6 runs per game).
Putting the Rockies average on the same scale, they'd accrue 310 runs, the second most in the league's lengthy history. While they aren't going to play 36 games, their pace over their 26 scheduled games in May would result in 224 runs, a monumental upgrade from their 125 runs scored in the season's first month, despite May having fewer contests.
Among the triumphs, both Trevor Story and David Dahl have yet to break out to the degree of their cohorts.
In eight games (five starts), Dahl has slashed .250/.308/.417. The power has also dissipated as he has only two extra-base hits in the month, a far cry from his 12 in an injury-shortened first month.
A big problem has been offspeed pitches for the young outfielder. According to Statcast, Dahl has been thrown offspeed or breaking balls on 36.8 percent of his pitches in the month. So far, he has yet to get a hit on any of them.
While the small sample size is a factor, added success from Dahl would help the club's offense continue their roll.
Story, the team's star shortstop, has also struggled of late. Prior to his 3-for-5 effort that included a three-run home run, he'd been scuffling with only six hits in seven games.
"I feel like I haven't been driving the ball like I want to," Story said after the effort. "(I'm) just trying to have good at-bats really."
As Story broke his cold streak, the offense once again poured on runs, a sign that his resurgence could also help the club extend their recent hot spree.
Baseball is a sport of constant peaks and valleys. While a slump could occur in the near future, the Rockies are positioned to continue their streak with their latest adjustments.