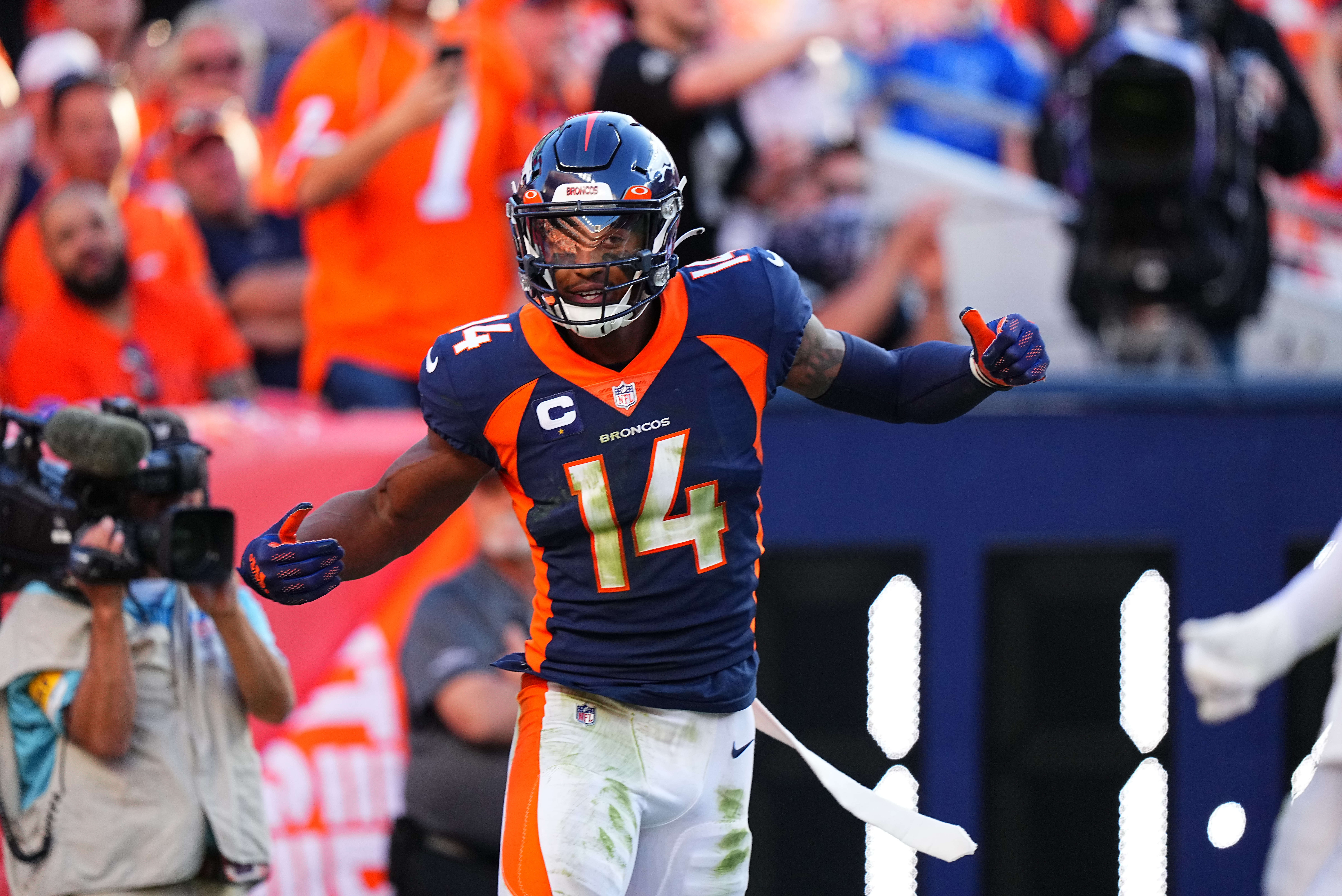 On Tuesday, UCHealth and the Denver Broncos held their 'Healthy Swings' charity event at Coors Field, and Courtland Sutton was the star of the day, raising over $47,000 dollars for the American Cancer Society.
"It's huge being able to do something like this, but I think it's even more fun to be able to do it with my teammates and all of us being able to come together and do something for something that's bigger than us, something that's way more meaningful than anything we can think of," Sutton said at the event. "So to be able to do it all together, it's huge."
The 'Healthy Swings' event is a fundraiser in which a collection of cancer survivors, media figures, and Denver Broncos players compete in a home-run derby, with dollar amounts awarded depending on how far the ball is hit.
"Coming together with our patients and our sports partners to have a great time and raise money for this important cause demonstrates our focus on helping people live healthy, extraordinary lives," Manny Rodriguez, UCHealth's chief marketing and experience officer, said. "Thanks to research and advanced treatments, many of the UCHealth patients who participated in the home run derby today are living cancer-free lives and serve as a beacon of hope for those still fighting this terrible disease. UCHealth is excited to support the American Cancer Society and their groundbreaking research, impacting the future of cancer treatment."
In total, $255,000 dollars were raised for cancer research, with Sutton raising more than 18 percent of that total. Despite being the event's best slugger, Sutton downplayed his baseball ability ahead of his at-bat.
"I grew up playing baseball, but once college came around, it was all football, and I swung a bat every now and then, but it's been some time, so hopefully I don't embarrass myself too much out there," Sutton said, crediting Brandon McManus and Quinn Meinerz as the odds-on favorites.