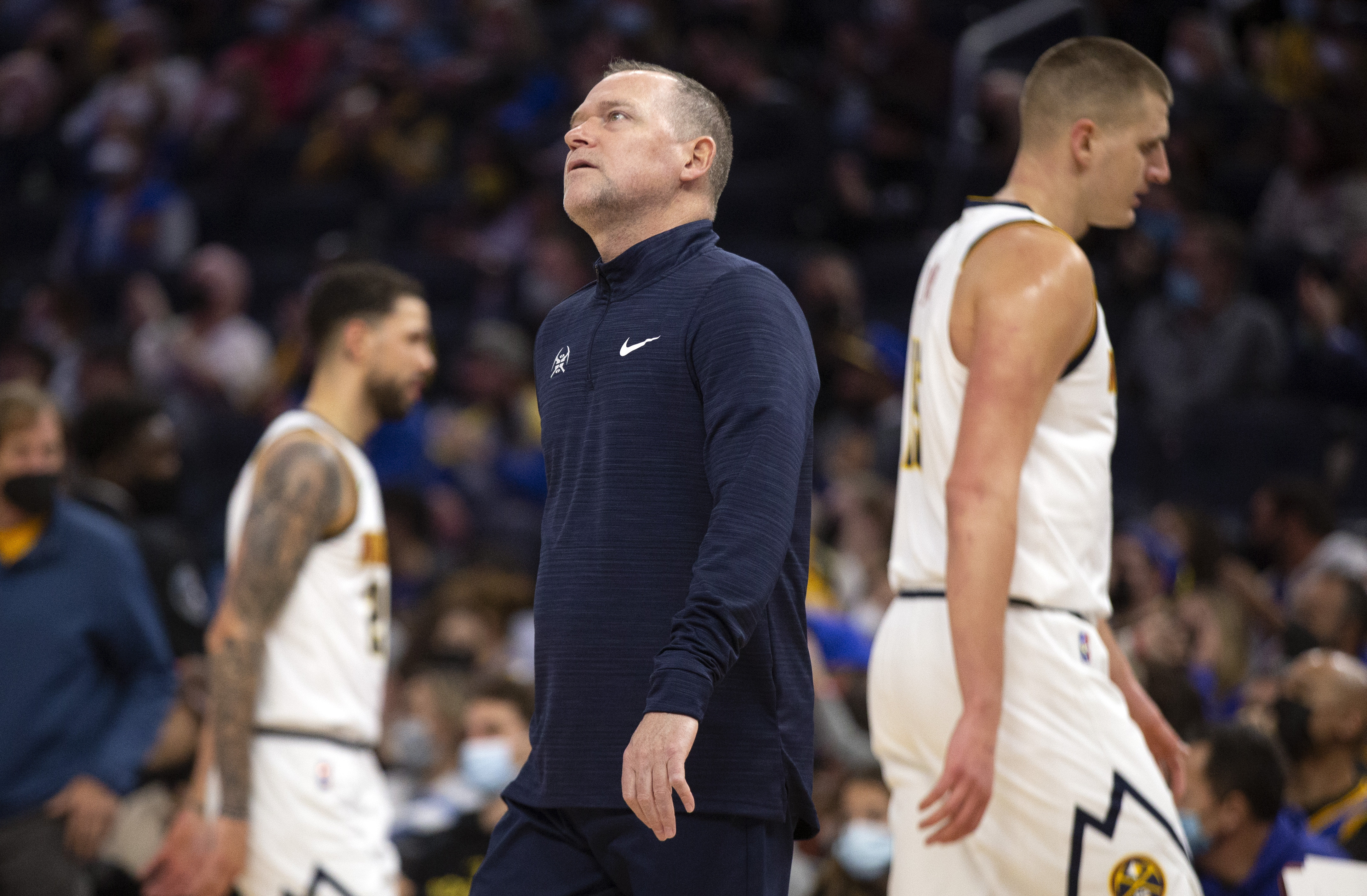 The NBA announced the Nuggets home game against Warriors would be postponed on Thursday night after Jeff Green, Bones Hyland, and Zeke Nnaji entered the league's health and safety protocols for testing positive for COVID-19.
Given Denver's extensive list of eight injured players, it would not have enough players to play. Teams are required to have at least eight active players on the roster but given both injuries and health and safety protocol the Nuggets would only have seven.
In addition to Jamal Murray, Michael Porter Jr, and PJ Dozier being out indefinitely, Aaron Gordon, Monte Morris, Austin Rivers, and Vlatko Cancar were also listed as questionable on the injury report with no timetable to return.
This is the Nuggets second postponed game this month for COVID-related issues and the 11th for the NBA so far this season. Denver's matchup against Brooklyn was postponed back on Dec. 19 due to a COVID outbreak on the Nets.
It's estimated that around 97 percent of the league is vaccinated against the virus and over 200 players have received booster shots, per ESPN, with that number expected to increase. According to Baxter Holmes of ESPN, there has been 250 players in health and safety protocols, with 237 in December. Considering two-way players and typical 15-man rosters, that's half the league who have had at least one positive COVID test.
On Dec. 16 the NBA and NBPA came to an agreement to increase testing. Players and staff are tested on game days except for those who received their booster shot 14-plus days earlier or recently recovered from the virus, the memo said, according to ESPN.
The guidelines before the season began stated that vaccinated players would not have to undergo daily testing and would only be tested when they are symptomatic or found to be a close contact of someone who tests positive for COVID-19 or if required by a medical professional according to the memo.
One of the biggest changes recently made was isolation periods which have now been shortened to six days instead of 10 given that those players are asymptomatic and meet other testing standards. Masks must also be worn during team activities including travel, when on the bench during games, in meetings and locker room, weight room and training room settings. The exceptions to not wearing a mask is during on-court basketball activities for players, and for head coaches during games according to nba.com.
Nuggets head coach Michael Malone and two assistant staffers also entered the league's health and safety protocols on Thursday night, sources told ESPN's Adrian Wojnarowski. Assistant coach David Adelman will take Malone's place as acting head coach during his absence, according to the Denver Post.
Warriors star Draymond Green went off on the NBA's decision to postpone the game via Twitter. He was unhappy that the league didn't postpone their game on Tuesday night which resulted in a win for Denver even though they had to play without himself, Jordan Poole, Damion Lee, and Moses Moody. Although Golden State had enough players to compete, it was still missing some of its best. He also blasted the NBA for most likely adding a back-to-back game on their schedule.
Adam Silver and the NBA are doing the best they can to keep the season afloat and while some teams may have unfair advantages due to health, the season must go on. There is optimism that the league will have things under control for the new year but it will also be up to the players to do their part in staying safe and following protocols.