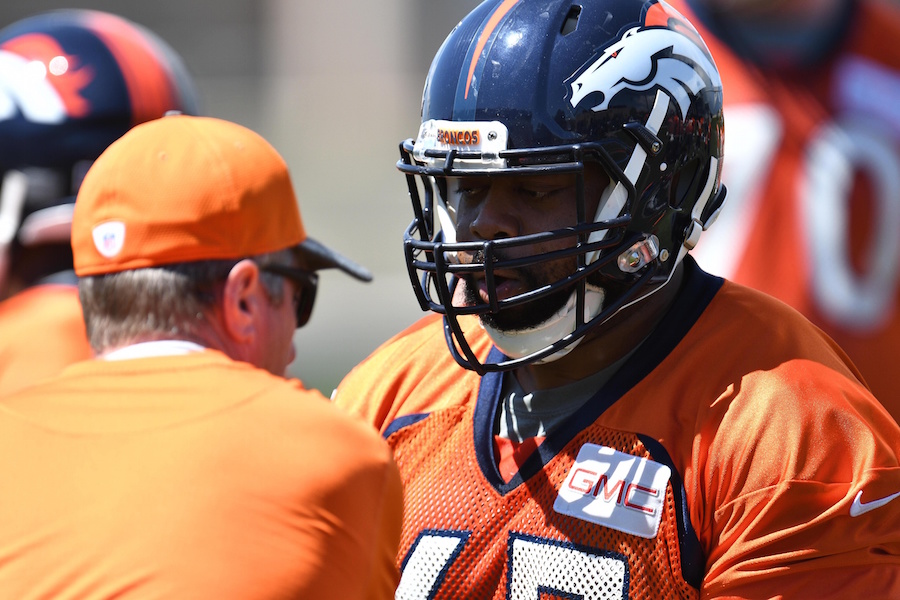 The Denver Broncos' offensive line has become a jigsaw puzzle that the  front office and coaching staff has been trying to solve — and they'll attempt to keep putting the pieces together in the off season.
One of those players, Ronald Leary, played most of his career at left guard, but spent the season at right guard; a side he hadn't played on before.
In an interview with Eric Goodman and Les Shapiro of Mile High Sports AM 1340 | FM 104.7, Leary spoke about playing out of place in 2017, and how he progressed through it this year.
"At the beginning of the year, it was real uncomfortable," Leary said. "I kind of got used to get as the year went on. I just want to find somewhere and stick with it. We'll just see; I have to talk to [the team brass] upstairs and see what their plan is about it all."
Click here to listen to the full interview with Ron Leary, including what he had to say about expecting changes on the roster, his teammates on the offensive line playing in other positions and more, or listen to the podcast below.
*************************************************
Catch Afternoon Drive with Goodman and Shapiro every weekday from 4p-6p on Mile High Sports AM 1340 | FM 104.7 or stream live any time for the best local coverage of Colorado sports from Denver's biggest sports talk lineup. Download the all-new free Mile High Sports Radio mobile app for Apple or Android.