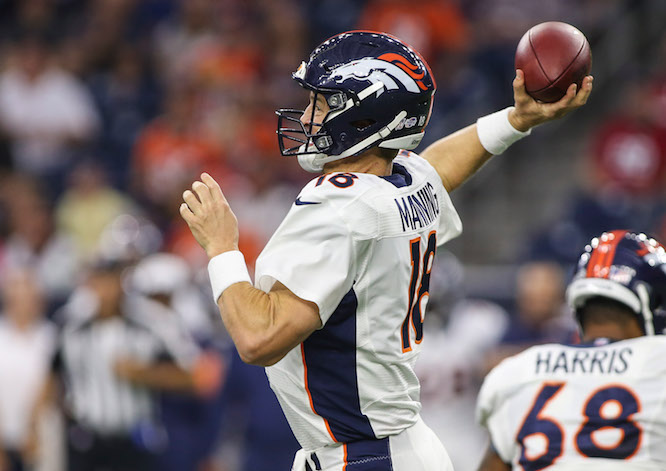 The Denver Broncos win ugly and Peyton Manning struggles again OR Peyton Manning has a huge night and gets back on track, but the Broncos lose.
Which one would you rather see?
The obvious answer is just win, baby. But considering it's only Week 2 is getting No. 18 back on track more important? When you really digest the question, good arguments can be made for both sides of it.
On Mile High Sports radio Thursday afternoon Eric Goodman posed this to his co-host Zach Fogg and MHSM Editor-in-chief Doug Ottewill who was sitting in on the segment. Ottewill's column this morning about the new narrative Manning must write tonight was also heavily discussed.
You can listen to the guys' answers to the question above and the whole segment below. The very interesting hypothetical comes up at the 3:30 mark.