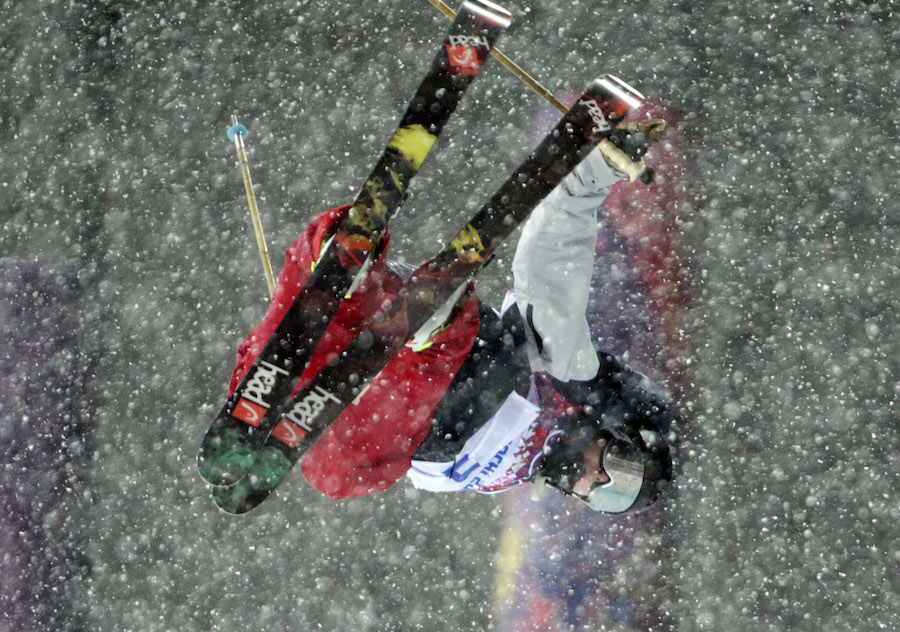 Born in Englewood, Colo. and raised in Crested Butte, freestyle skier Aaron Blunck has lived his entire life in the mountains doing what he loves. It's a love that has been passed down through generations in his family, but one he nearly lost.
"My grandpa started the ski school in Crested Butte, which got my mom into skiing [as well as] me and my brother," Blunck told Ski Crested Butte. "My parents put me out on snow and there I was."
At 21, Blunck is one of the world's top performers in freestyle skiing. He placed seventh in the halfpipe in the Olympics in Sochi in 2014. He's competed in two World Championships (2013, '17) earning a gold medal in 2017 in the halfpipe.
Blunck's skiing experiences have reached wonderful highs and disappointing lows, but his mental approach to the sport he loves has propelled him into another gear.
Blunck in 2014 separated his shoulder and in 2015 suffered a debilitating bulged disk in his lower back. He worked through these injuries but struggled to regain the halfpipe prowess that landed him on the first-ever U.S. free skiing team at 17. Eventually, he slipped in the rankings and lost a major sponsor.
"It was just a really hard year. I thought maybe the Olympics had ruined what I loved about skiing," Blunck told the Denver Post about his 2015 season. "I was wondering if it was worth it, am I doing the right thing risking my entire life for this."
Blunck was skiing for results and fearing the worst every competition, which inhibited his performance. Fortunately, Blunck changed his thoughts on skiing and realized what was really important to him: His love for the sport. He regained his confidence and passion for skiing by approaching it with a positive and carefree attitude. Carrie Jo Chernoff-Hicks, Blunck's personal trainer, has been working with him during this process.
"I told him, the more fun you can have, the better you will perform," Chernoff-Hicks told the Post.
Last year, he was anxious before a competition, worried that sponsors could cut their support if he didn't podium. This year, he's now more relaxed.
"It's just another day in the mountains skiing with my friends," Blunck told the Post.
With his new and improved mindset, Blunck could podium in Korea and further grow his legacy in the halfpipe.
Men's freestyle ski halfpipe competition begins on Feb. 20. Medals will be awarded on Feb. 22 after the finals.