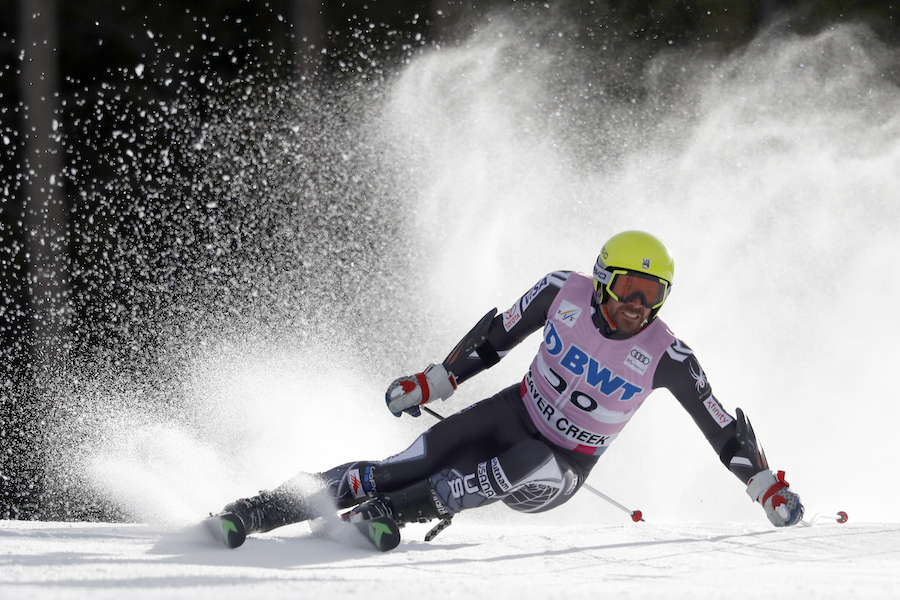 David Chodounsky has plenty in common with Lindsey Vonn.
They were both born in Minnesota. They both skied under legendary coach Erich Sailer in their youth. Both relocated to Colorado and now call it home.
At 33 years old, they're both among the elders of the Alpine ski team representing the United States in the 2018 Winter Olympics in PyeongChang. But Chodounsky's path to the U.S. Olympic team was quite different than Vonn's.
PyeongChang will be Vonn's fourth Olympic games and fifth Olympic cycle (she missed the 2014 games with an injury). The 2018 games mark only the second Olympic appearance for Chodounsky. Vonn was a star for the U.S. from a young age, making her World Cup debut at just 16 years old and skiing in her first Olympics at 17. Chodounsky's path was a longer one.
He began skiing at 2 years old when his mother and father mounted a pair of whittled wooden planks and pushed him down the hill in the front yard. At age 7, Chodounsky picked up racing and joined the local race team at Buck Hill, competing alongside Vonn under Sailer's direction.
The family moved to Crested Butte, Colo. when he was 11 to help further his pursuit of one day joining the national team, a dream he had to defer. Has five U.S. championships from 2009, 2014, two from 2015 (slalom and combined) and 2016.
When Chodounsky fell short of making the U.S. Ski Team after high school, he enrolled at Dartmouth and won the NCAA slalom title in his freshman year, 2005. He added two more podiums at the NCAA Championships during his collegiate career and in 2007 won the NCAA team championship with the Big Green. Chodounsky graduated with a double major in engineering and earth sciences. He will compete in the slalom events in PyeongChang and hopes to find himself on the podium after a disappointing 2014 Olympics where he was unable to finish his event due to a hard crash.
Chodounsky in 2014 was asked about Sochi and the upcoming 2018 Games.
"I feel like I'm still getting better every year, so I will keep charging on the World Cup for now," he told Crested Butte News. "If it all lines up for PyeongChang in 2018, that would be pretty cool to live it again, but it's not the end all, be all."
Things did line up, and Chodounsky now has a chance to put one more tally in the things he and Vonn share in common: An Olympic medal.
Vonn claimed a gold and a bronze in Vancouver (2010). Chodounsky is still seeking his first.
Chodounsky took the uncommon route by attending college and graduating before joining the national squad, but he's there just the same as the rest — ready to go for the gold.