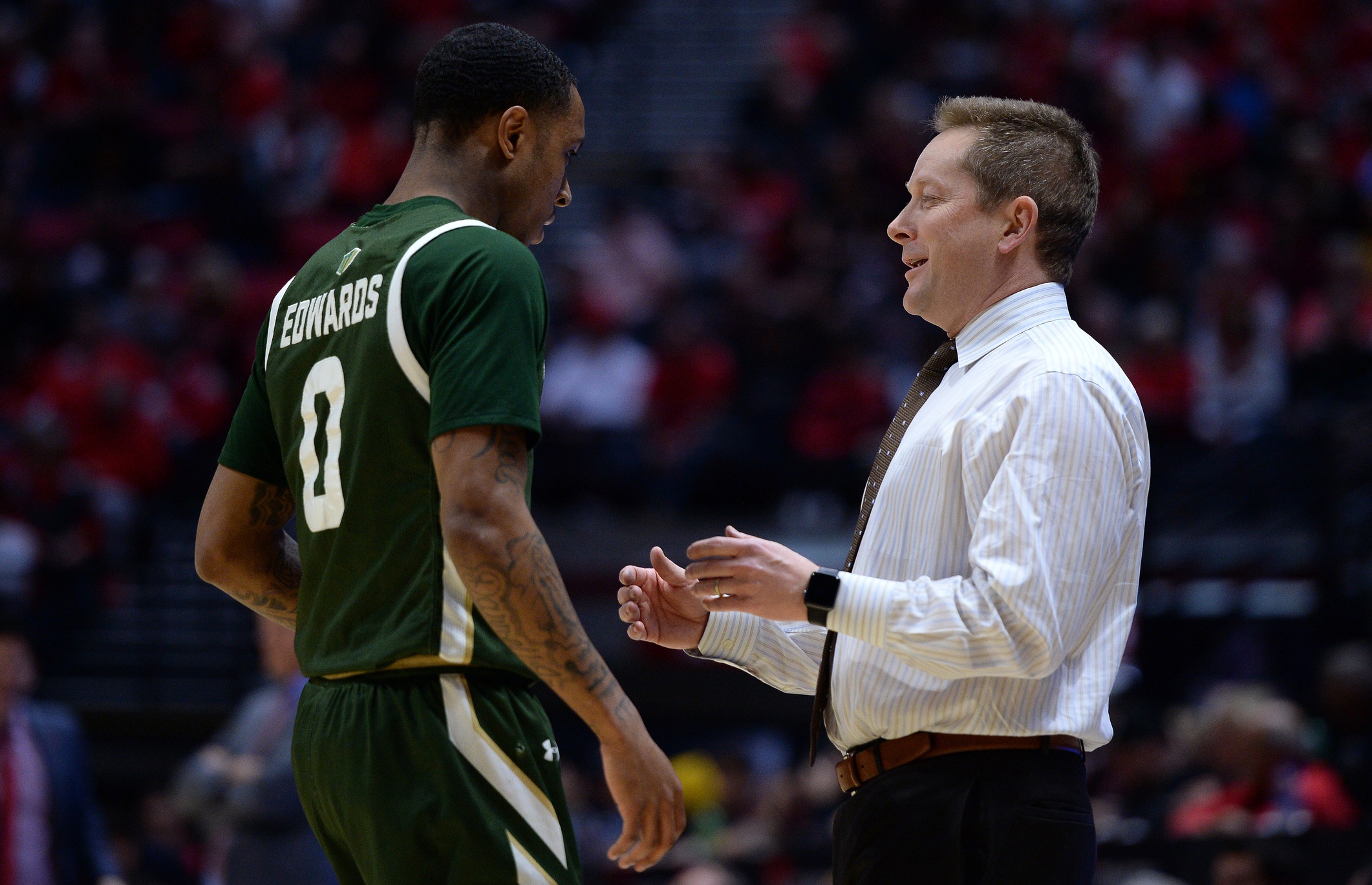 Courtesy of CSU Athletic Department
Colorado State has signed men's basketball head coach Niko Medved to an extension that will keep him with the Rams through the 2025-26 season, athletic director Joe Parker announced Thursday. Medved was originally signed to a five-year contract when he was hired on March 23, 2018.
"We are thrilled to be able to re-affirm our commitment to Niko Medved and the program he is building here at Colorado State," director of athletics Joe Parker said. "Since day one, Coach Medved has brought an unrivaled enthusiasm to our campus and community, he has put our student-athletes first, and he has been an exemplary representative of Colorado State University and Colorado State Athletics. I am looking forward to watching Coach Medved's continued development of our student-athletes and of Colorado State men's basketball."
"I want to thank President McConnell, Joe Parker, and everyone in the CSU athletics department," Medved said. "We are so appreciative of the commitment that Colorado State has made to our program. It's no secret how much all of us love living in Fort Collins, working at Colorado State and working with such great people and student-athletes every day. We are really excited about this season and feel great about the program we are building at Colorado State."
Medved is starting his third year as the head coach of the Rams' men's basketball program in 2020-21. A Colorado State assistant coach from 2007-13, he has continued to show his prowess in program improvement, having led his respective squads to increased wins over the previous season in each of his seven years as a leader. That includes both seasons at CSU, resulting in a nine-win improvement over two years.
Last season, the Rams continued their upward trend under Medved and his staff, posting an eight-victory improvement over his first year with a 20-win season, just the 11th in program history. The Rams were also headed to the postseason for the first time in three years prior to the season being halted for the worldwide pandemic. As part of that season, three Rams were recognized for their play on the court, including second-team All-MW pick and the league's all-time leading rebounder Nico Carvacho and the Mountain West Freshman of the Year and third-team All-MW guard Isaiah Stevens.
He previously served as the head coach at Drake University for one season where he guided the Bulldogs to their first postseason berth in six years. Prior to his appointment at Drake, he engineered considerable success as head coach at Furman from 2013-16, improving the Paladins from seven wins in the season prior to his arrival to 23 wins, a share of the Southern Conference title and SoCon Coach of the Year accolades in 2016-17.