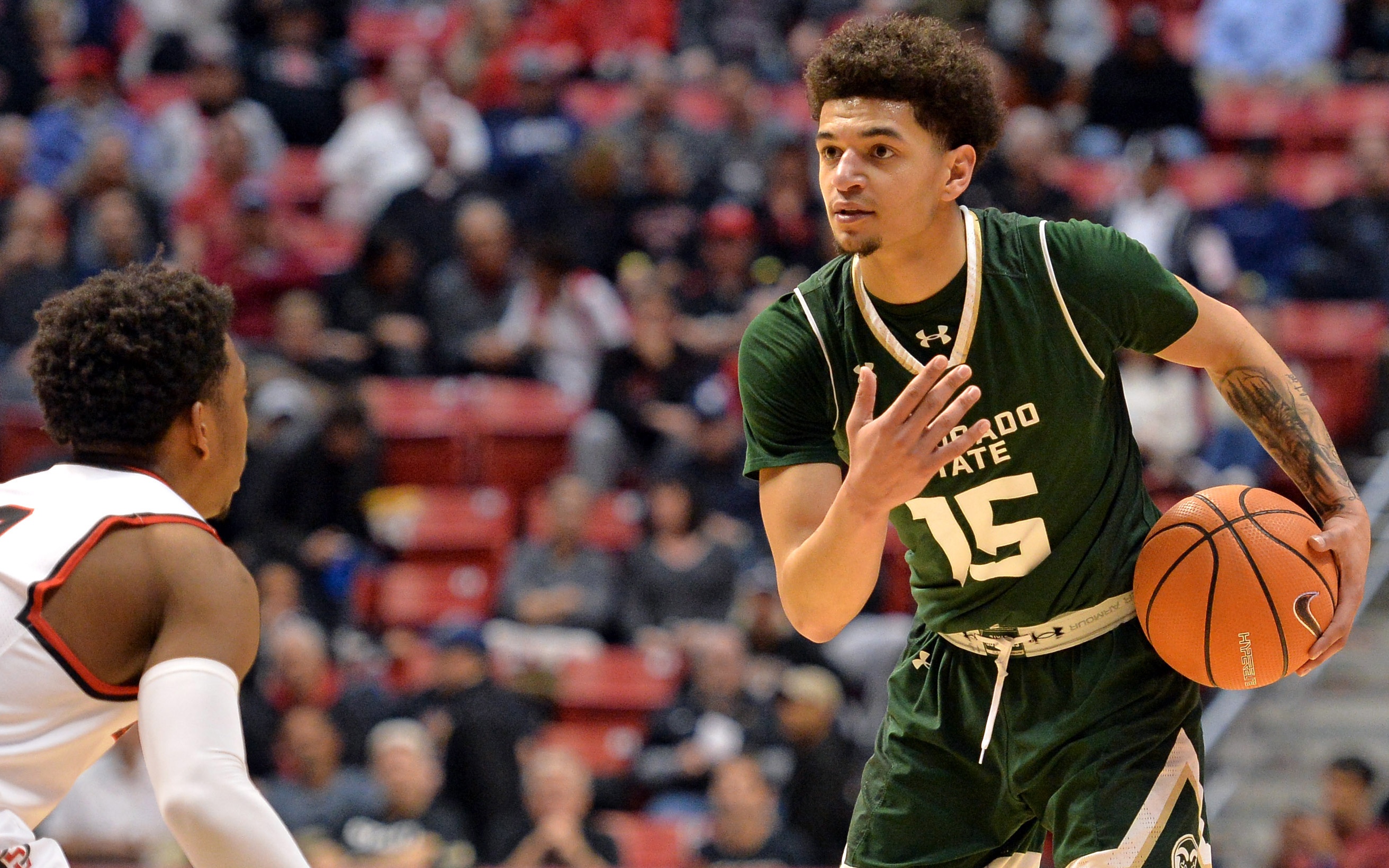 For the eighth straight year, the Mountain West and Missouri Valley conferences will go head-to-head in men's basketball.
This year, Colorado State will host Southern Illinois on Tuesday, Nov. 27 as part of the MW – MVC Challenge. Southern Illinois went 23-10 last year, while CSU finished 11-21. Last season, the Rams played at Missouri State as part of the annual challenge, losing 77-67.
In 2016 and 2017, the two conferences split the 10 matchups 5-5 each year. This year, the highlight matchup of the MW – MVC Challenge also comes on Nov. 27, with Loyola Chicago hosting Nevada. That game will be a rematch of the stellar Sweet 16 matchup from last March.
For Colorado State, 2018-19 is the first for new head coach Niko Medved, who comes back to Fort Collins from a Missouri Valley team in Drake. Last year, Medved's Drake Bulldogs went 1-1 against Southern Illinois.
While the Rams 2018-19 schedule has not yet been released, they will be facing Arkansas at Moby Arena, as part of a deal that was signed in April of 2017. And Colorado State will bring New Mexico State to Moby, as well. CSU will also play CU in Boulder this year. Stay tuned for the rest of the schedule release later in the year.
2018 MOUNTAIN WEST-MISSOURI VALLEY CHALLENGE SERIES SCHEDULE
DATE                            MATCHUP
Tues., Nov. 27               Nevada at Loyola Chicago
Tues., Nov. 27               Boise State at Drake
Tues., Nov. 27               Southern Illinois at Colorado State
Wed., Nov. 28               Valparaiso at UNLV
Wed., Nov. 28               Northern Iowa at Utah State
Wed., Nov. 28               Indiana State at San Jose State
Wed., Nov. 28               Missouri State at Air Force
Wed., Nov. 28               Wyoming at Evansville
Sat., Dec. 1                   New Mexico at Bradley
Sat., Dec. 1                   San Diego State at Illinois State