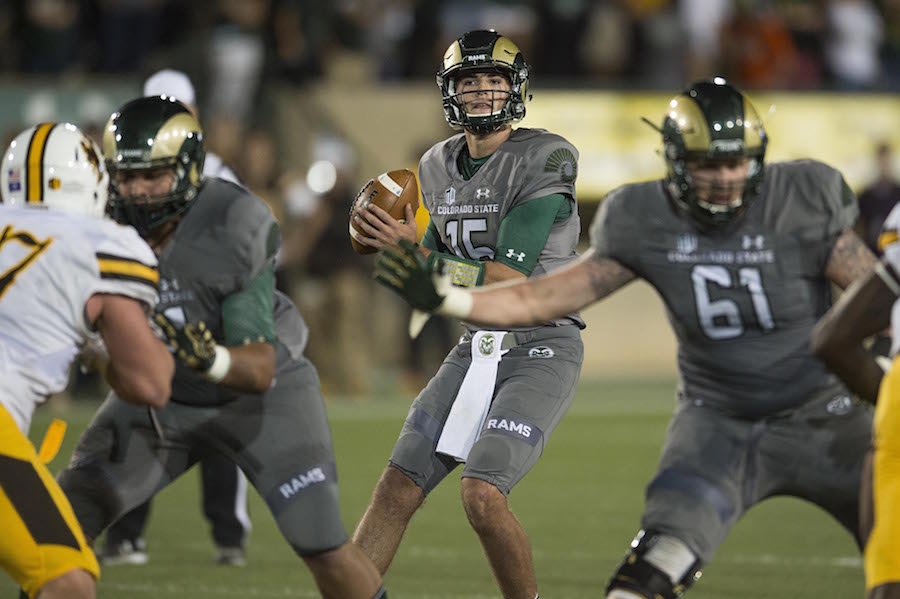 Read this story at CSURams.com
Colorado State head football coach Mike Bobo announced today that sophomore quarterback Collin Hill will miss the spring practice period after sustaining a torn left anterior cruciate ligament. It is the same knee in which he suffered an ACL tear in an Oct. 8, 2016 game versus Utah State.
Hill's injury occurred March 8 while playing basketball. He is scheduled to undergo surgery on Wednesday, March 14.
Hill started four games at quarterback during his true freshman season of 2016 and completed 58.1 percent of his passes (75-129) for 1,096 yards and eight touchdowns, with just two interceptions. He did not see game action in 2017 and received a redshirt year.
A native of Moore, S.C., Hill is a 2016 graduate of Dorman High School who enrolled at Colorado State in January 2016 and participated in spring practice that year.