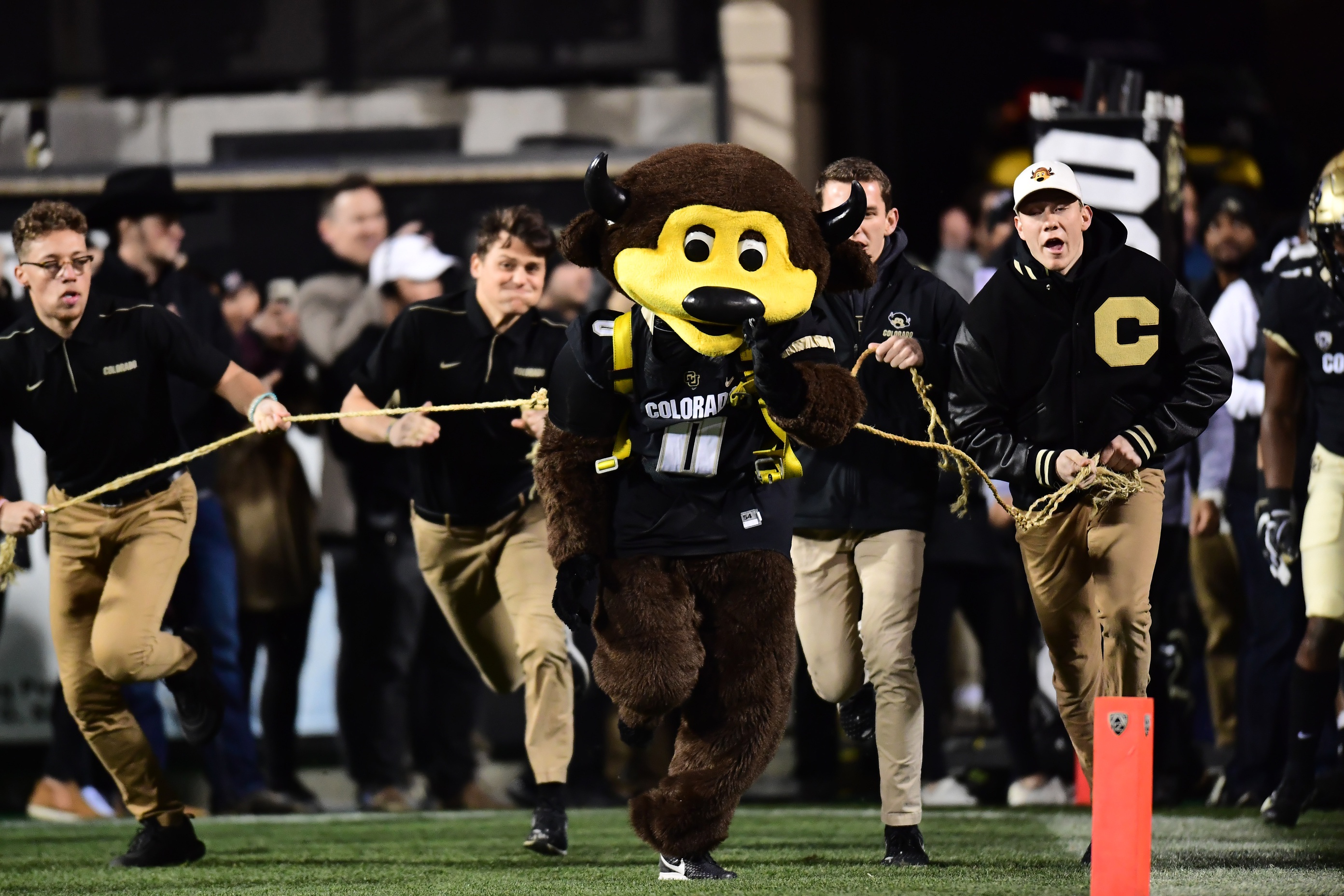 Courtesy of CU Athletic Department Communications
The Pac-12 Conference released its schedules for the shortened but set-to-be resumed 2020 football season Saturday morning, with the 7-game season now set to commence on Saturday, Nov. 7.  The University of Colorado will open at home against UCLA at Folsom Field.
The schedules for all 12 teams were released early Saturday morning (8:30 a.m. MDT) to coincide with the pregame shows ahead of the day's televised games.  CU will play all five of its South Division opponents and Stanford from the North.
In the new schedule, Arizona State and Utah will also visit Boulder, with CU's road games set for Stanford, Southern California and Arizona.  All six games are in the same locations as on the original schedule released last January; the seventh game will be played in the final weekend (Dec. 18-19) with a North Division opponent to be determined the week prior.
The Pac-12 had announced on July 10 that it would only play a conference-games schedule this season, thus canceling all non-league contests due to the Coronavirus pandemic.  Colorado was set to open the season on Sept. 5 at Colorado State, then host Fresno State (Sept. 12) before reuniting with former Big 12 Conference rival Texas A&M in College Station on Sept. 19.  At the time, there were two bye weeks built into the schedule in case any games had to be postponed due to any outbreaks; there are no such weeks in the revised schedule to allow for any make-up games.
Then on August 11, the conference postponed all fall sports, as well as the start of the basketball seasons, until at least Jan. 1; on Sept. 24, the conference CEOs voted to resume the 2020 season after the league medical officials were satisfied with new and improved testing techniques and faster results for the virus.
"We're excited that we finally have something in concrete to look forward to," CU head coach Karl Dorrell said.  "We're all excited, coaches, players.  We're also looking forward to starting the season at home."  Ironically, with the Buffaloes drawing UCLA for their first game, Dorrell will be coaching against the school he served as head coach for five seasons (2003-07).  Another irony – his first game as head coach at UCLA was in Boulder against CU, a game in which the Buffs rallied to win, 16-14.
Dorrell, CU's 27th full-time head coach, will be the first to have his CU opener at home since Dan Hawkins in 2006, and only the second since Bill McCartney had his first career game at Folsom against California in 1982.  In all, 12 of the previous 26 had their openers in Boulder, with six coming in Denver, three against Colorado State with the other three in the early 20th century against assorted opponents.  Only two coaches in CU history opened with conference games – Myron Witham in 1920 at Denver and William Saunders in 1932 at Colorado Mines; Colorado won both games by 31-0 scores.
Four games that were eliminated from the July 10 revised schedule were home games against Oregon State and Washington State, with road contests at Oregon and Washington dropped as well.  One of those may return, should CU make the league's championship game on Dec. 18 or the next day, when the remaining five teams in each division will be cross-matched (a determination of how those will be scheduled will be made at a later date; rematches aren't preferred but could be possible).
Entering its 10th season as a member of the Pac-12, Colorado will still open Pac-12 league play at home for the fifth time in the last seven years in hosting the Bruins, as defending conference champion Oregon was set as the original conference opener, with Washington State to visit Folsom in the first revised schedule.  As is always the case for games this far into the fall calendar, kickoff times will be known after the conference's television partners make their weekly selections either 12, or in some instances, six days in advance.  CU athletic director Rick George has indicated that he is open to the Buffaloes playing a home game at 10 a.m. to be featured in the Noon window in the Eastern Time Zone.
This will be Colorado's latest season opener in 102 years, or since Nov. 16, 1918; that year the start of the season was also delayed to an influenza pandemic at the end of World War I, brought back to the states from returning servicemen.  CU lost that game at home to Colorado State Teachers College (now Northern Colorado), 9-0.  The only other season that started later was CU's first in 1890 (a 20-0 loss at the Denver Athletic Club on Nov. 15).  The last time a conference opponent was the foe in a season opener was in 1961, when CU defeated Oklahoma State in Boulder, 24-0.
And on the other end, with the season finale now set for Dec. 18 or 19, it will be the latest game to ever end the regular schedule.  The 1890 finale was on Dec. 15; three regular seasons ended on Dec. 7 (1918, 1963, when a game against Air Force was delayed two weeks due to the assassination of President John F. Kennedy and in 2002 (Big 12 title game against Oklahoma).  In 1924, CU had a couple of "postseason" games in Hawai'i (Dec. 25-Jan. 1), and in 1893, CSU issued a challenge to CU and two played on Feb. 11; CU's 70-6 win was tacked on to the 1892 schedule.
The last time CU played only seven regular season games was in 1943, when the (Mountain States) conference schedule was limited due to World War II; the Buffs played just two league games that year, with three of the others against teams from Army bases.
Colorado was 5-7 last year, with a 3-6 record in Pac-12 play for fifth place in the South Division.  Karl Dorrell was named head coach on Feb. 23, and his first Buffalo team returns 58 lettermen from that squad, including 15 starters.  When all athletic competition and practices ceased last March 12 due to the pandemic, the Buffaloes were four days away from opening their spring football drills.
2020 REVISED COLORADO FOOTBALL SCHEDULE
Date                           Opponent                                                                                                        Site
NOV.       7      UCLA                                                            BOULDER
Nov.      14      at Stanford                                                      Palo Alto
NOV.     21      ARIZONA STATE                                        BOULDER
Nov.      28      at Southern California                               Los Angeles
Dec.        5      at Arizona                                                           Tucson
DEC.     11      (Fri.) UTAH                                                    BOULDER
Dec.      18      Pac-12 Championship Game                  Campus Site
OR
Dec.      19      North Division Opponent                                       TBD